Bentley Motors and The Macallan have unveiled the first limited edition single malt whisky- the striking Macallan Horizon. While there is no doubt that the contents are world-class, the ingenious horizontal design and the sustainable decanter deserve the praise. Call it the Bentley effect or Macallan trying to amp its horizontal stature; the Macallan Horizon is a bulls-eye accomplished. Bentley Media said the limited-edition single malt whiskey pays homage to the acclaimed Six Pillars by incorporating six unique upcycled, repurposed, or ethically sourced materials that are integral to The Macallan and Bentley Motors. Keeping in mind that both Macallan and Bentley Motors have set ambitious goals to be carbon neutral by 2030, the decanters are crafted out of five materials, copper, glass, leather, aluminum, and wood. The sixth material is the whiskey encased in the decanter.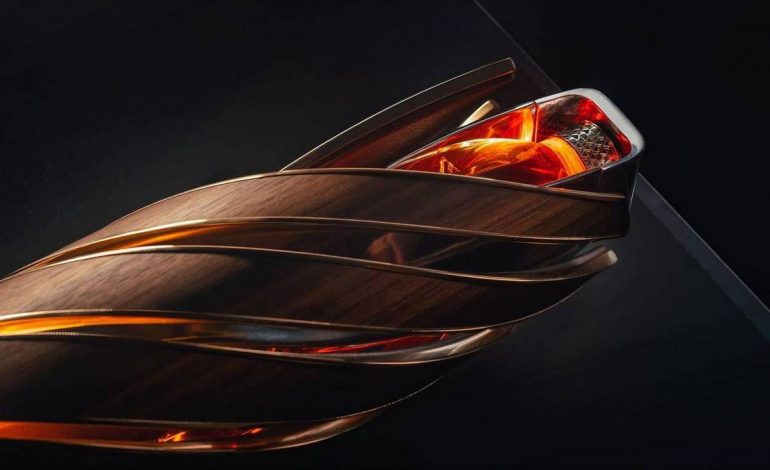 The materials used are recycled (copper comes from The Macallan's disused spirit stills; waste aluminum is sourced from Bentley's production line). Meanwhile, the leather is sustainably sourced from a local carbon-neutral supplier. Inspired by the trajectory of a car, the Macallan Horizon decanter twists 180 degrees from the base to its top. Interestingly, the vessel sits horizontally in a purpose-built cradle and has no standing base.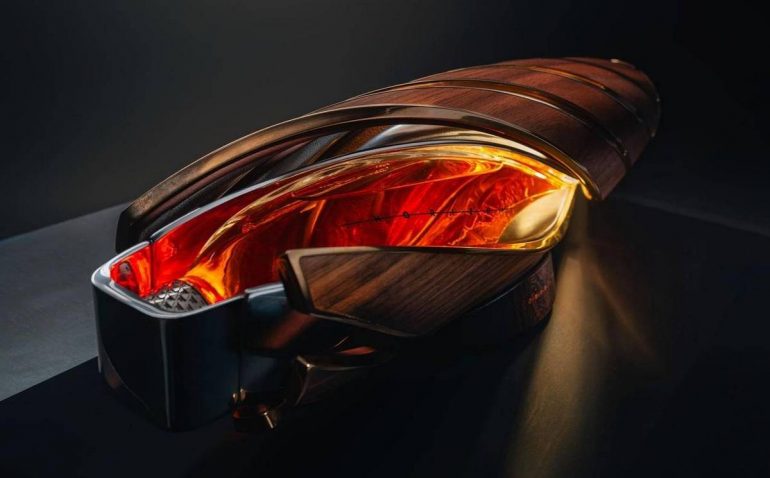 Jaume Ferras, Global Creative Director for The Macallan, commented, "Taking inspiration from the car industry, we are showcasing our creative development of The Macallan Horizon, which is among the most ground-breaking projects we have embarked on in our 200-year history. Working with Bentley Motors has inspired us to see things differently. In the whisky world, everything is upright, such as our stills and our bottles. When we looked at the horizontal direction pursued by Bentley Motors as part of the automotive industry, it made us consider if and how we could adapt this format for whisky, which ultimately requires to be poured."

Information on the Horizon whisky will not be available for another year; however, the raised bar of luxury packaging will give connoisseurs plenty to talk about till then. The Macallan Horizon will launch in summer 2023.