The world-renowned French mineral water brand Evian and the Paris-based label Coperni, known for their fashionable tech devices like the Humane Ai Pin, have collaborated to create a celestial-themed product. Their partnership has produced a glass bottle with a constellation design, visible only through a peephole. This launch marks the first time the contemporary fashion brand, founded by Sébastien Meyer and Arnaud Vaillant, has released a product that is their most affordable yet. It also represents the first occasion where Evian has launched a bottle where the design, rather than the water inside, is the focal point.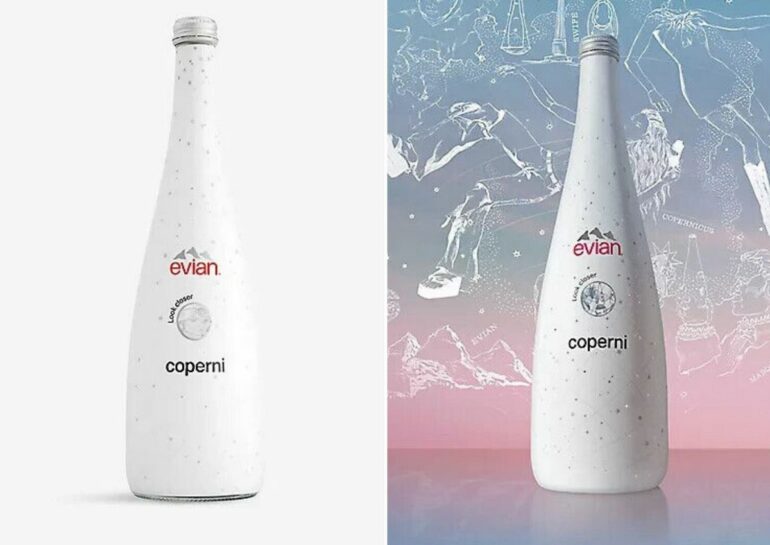 The Evian x Coperni bottle aligns with Coperni's fashion-forward approach, blending the product seamlessly with a touch of technology. "I thought it would be interesting to create something not just decorative but more interactive," Meyer said about the bottle, which was launched on Monday on Evian's website and at the upscale grocery store La Grande Epicerie in Paris. "I loved the idea of pushing the brand into new territory and doing something different from clothes. Tech innovation is part of Coperni's DNA, so I think we have the legitimacy to explore other fields," Meyer added.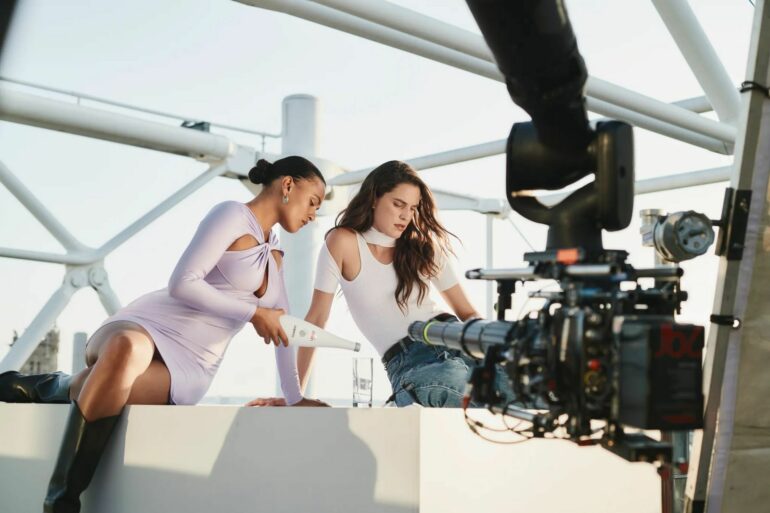 For Vaillant, collaborating with Evian was a dream come true. "In terms of positioning, for us, it's an extraordinary opportunity because we will reach many people in restaurants and at home, and it's also the most affordable product we've ever produced," he remarked.
Dawid Borowiec, Global Director at Evian, expressed his enthusiasm for the collaboration: "We believe it's an amazing brand with a bright future ahead," he said. "After running limited editions with fashion brands for 15 years, we felt we needed something new. I think it worked, because the edition we are launching this year carries much more than just design; there is a deeper idea behind it."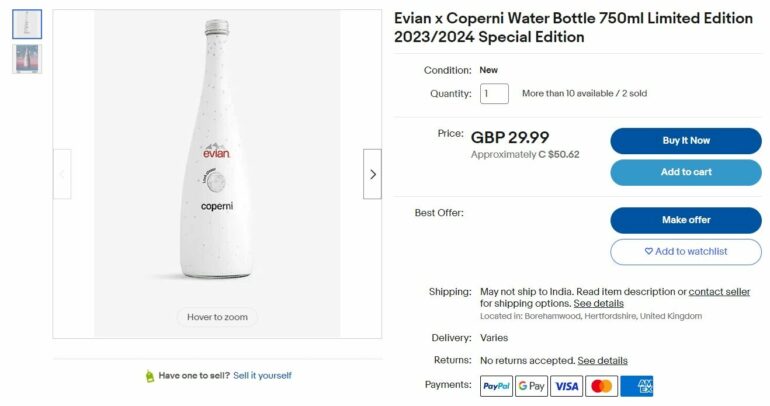 The white bottle, wrapped in foil dotted with small stars that sparkle when lit from below, offers a glimpse of an astronomy-inspired design through the peephole, incorporating key elements of both brands, as reported by WWD. The bottle will be available at locations across the U.S., including Tao, Soho House, and Groot Hospitality venues. The bottle has already made its way to eBay in a 750ml size for $37.