While the world is making a beeline for stocks and crypto, a pair of investors have decided to do it differently! We're talking about entrepreneurs and brothers Giovanni and Piero Buono who recently bought a bottle of champagne with digital tokens attached for a cool $2.5 million.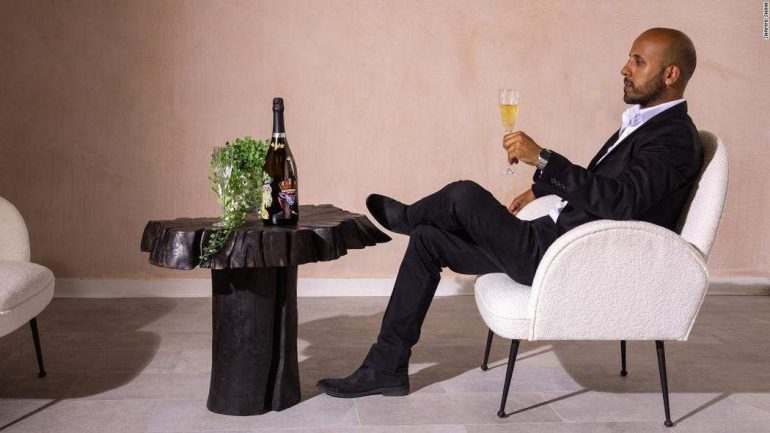 The bottle (a magnum with a 2017 vintage sold by Champagne Avenue Foch) is touted to be the most expensive wine in history and was offered in a private sale last Friday (i.e., July 8, 2022). It was valued steeply not just for the contents within but the package it comes in as a whole.
The decanter is printed with five NFTs (including images of cartoon creatures, including a monkey, a bat, and a vampire – one of which comes from the houses of Bored Ape Yacht Club) which were transferred in the name of the owners on purchase.
In addition to the virtual tokens, the bottle is also embellished by British bubbly entrepreneur Shammi Shinh with Swarovski crystals and pewter. Commenting on it, which said: "This bottle features art from NFT collections that have over a billion dollars in sales.
"I wanted to create something timeless for the modern investor, nothing less of a masterpiece. In order to receive the physical champagne bottle, the buyer will need to burn the NFT. The champagne itself is a work of art and unmatched quality," he further added.
As for the wine itself, it is made from Premier Cru grapes and is a blend of Pinot Noir, Meunier, and Chardonnay, grown at the Allouchery-Deguerne estate in the Champagne region of France. And while one would assume that the Buono brothers have already popped it open, they're far from doing so.
Remarking on their plans, Giovanni said, "I don't plan to drink it, I think it will be a good investment. There is a lot of turmoil in the investment world, things are changing geopolitically very quickly. Wealthy people will look for places to store their wealth for a while—and that could be champagne with an NFT attached to it."
[Via: The sun]