Popcorn has been around for over three millenniums, which makes it something of a legend in the snacking industry. However, due credit to this incredibly delicious and adaptable consumable has been a long time coming. However, the Billion Dollar Popcorn from the house of Berco is something that you would surely call a fitting tribute.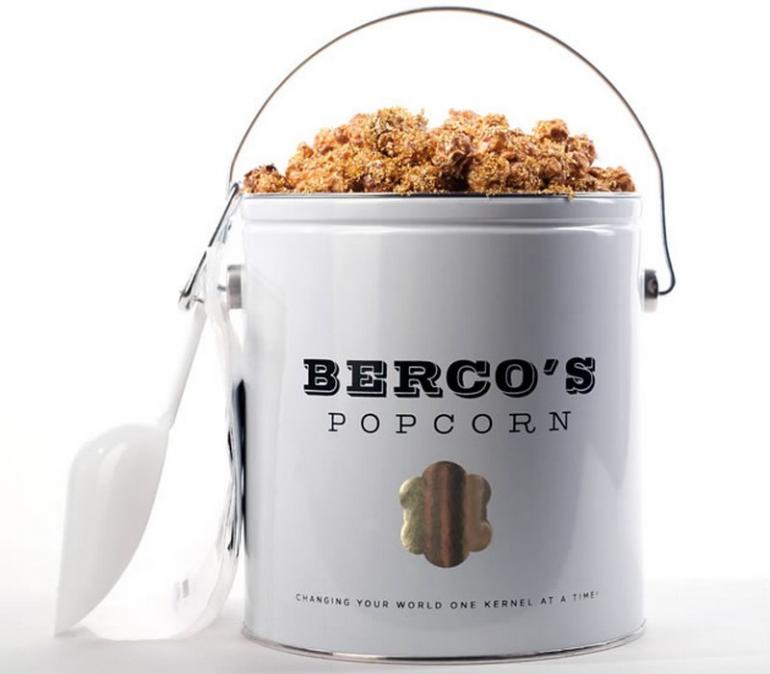 You may be taken aback by the name of the popcorn brand but hey, it doesn't cost a billion bucks, really. A single tin could set you back just $250 but that is still quite an asking price for popcorn that can be cooked rather simply. However, it goes without saying that there is some element of amazingly good taste and luxury in the popped corn that the company has to sell. Made from organic sugar-based caramel, Vermont Creamery's choicest butter, Nielsen Massey Bourbon Vanilla, Laeso (the world's most expensive salt) and a dash of 23 karat edible gold flakes, this amazing tin of popcorn could leave you with a taste memory of a lifetime.
You should really patronize Berco's if you're one for all things bling.
[ Available at : Bercospopcorn ]