If you're a fan of Japanese cuisine and cannot do without your regular dose of sushi, here's a piece of information that may intrigue you! In serving delightful meals to its customers, Tokyo's Sushi Singularity restaurant is all set to offer exclusive 3-D printed sushi to its guests! Yes, that's right!



The restaurant, backed by a startup called Open Meals will make use of revolutionary techniques namely – a food fabrication machine, a food operation system, and a health identification system to serve the 'new sushi' to its customers. The servings will be 3-D printed as per one's health needs using these high-tech food concepts.

After guests make a reservation, the restaurant will send over health test kits to their address, and based on DNA, urine, and intestinal tests, they will each receive individual health IDs. With the use of this data, cooking ingredients will be optimized, nutrients will be formulated, and instructions will then be sent to the food fabrication machine that will further print out the custom sushi meals for serving.

Currently, Sushi Singularity is offering eight "conceptualized models" on their menu consisting of the 'Cell Cultured Tuna', 'Powdered Sintered Uni', 'Negative Stiffness Honeycomb Octopus', 'Oze Tick Kappe Roll', 'Anisotropic Stiffness Steamed Shrimp', 'Squid Castle', 'Micro Pillar Saltwater Eel' and 'Dashi Soup Universe'. The restaurant is expected to open doors in Tokyo sometime this year.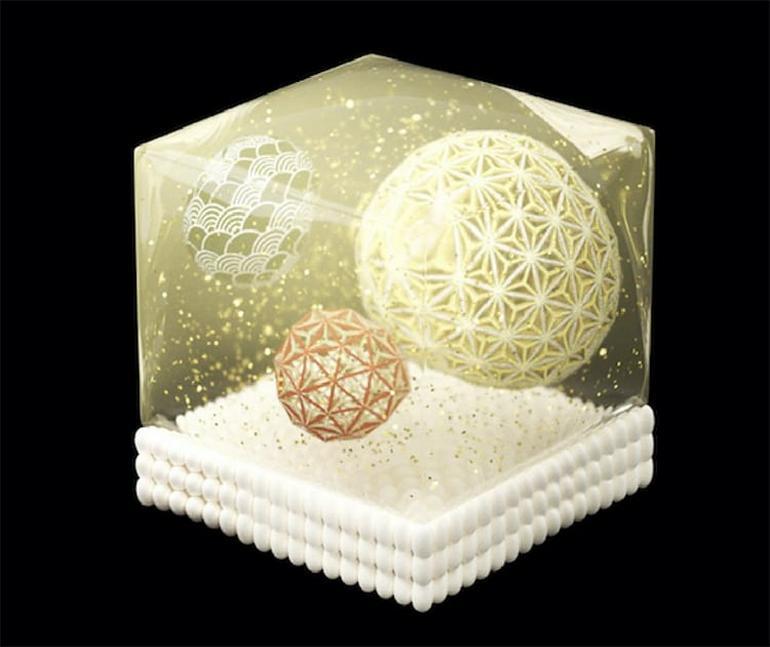 [Via: My Modern Met]