With its quality coffees and signature name scribbled mugs, Starbucks has made quite a worldwide presence. While the beloved cafe is spread over some breath taking locales world over, this one in Japan is like no other. In fact, the outlet was labelled 'the world's most beautiful Starbucks' at Japan's Store Design Awards, 2008 and we you clearly know why!



Set at Toyama Prefecture, 224 miles north-west of Tokyo, this location surrounds you with the best of nature while being located right in the center of the city. This splendid glass walled outlet stands tall, overseeing Toyama's infamous 9.6-hectare Fugan Unga Kansui Park and its water channel. The customers can enjoy their cuppa while soaking in the beauties of the countryside, all while being only a few minutes from the shinkansen bullet train stop at Toyama Station!

The café's all-glass structure creates a beautiful illusion of being right at the water's edge while forming a perfectly lit up atmosphere in the interiors.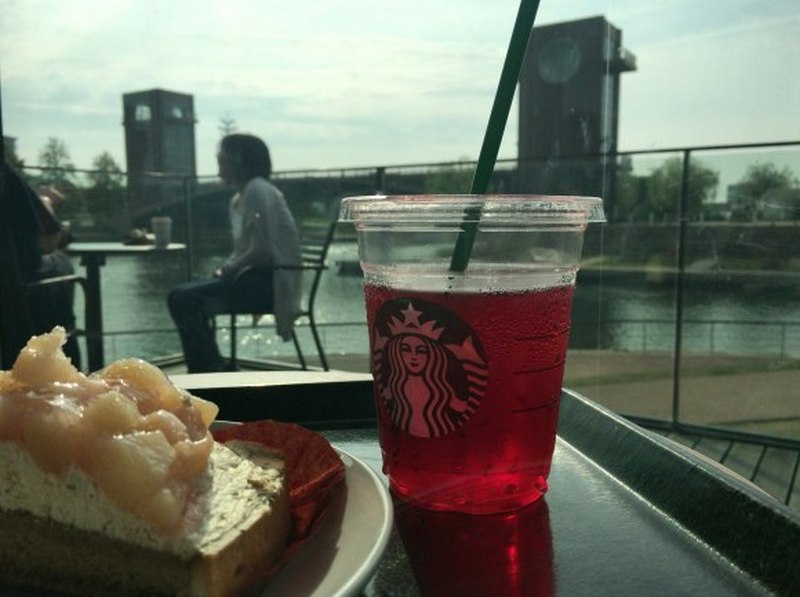 While the warm interiors feel like a blessing on a rainy day, those who want to soak up some sun can sip their beverages in the outer area, designed to look exactly like the deck of a ship.
However, what makes this Starbucks win over the rest is its awe-inspiring view. With the park's archetypal Tenmon-kyo Bridge on one side and the serene waters on the other, this place can make you feel like you walked right into a dream!

While the evenings at the cafe offer you one of the most scenic sunsets you have ever seen, the nights here with flickering lights glowing on the waters are an equal stunner! If you are lucky you can also get a view of the occasional fireworks event across the place.

Mesmerizing as it rightly is, the café gives customers a chance to soak in every season from the snowy winters to the cool summers. After enjoying a bite with your favorite coffee, you can walk right out to take a stroll on the 1.8-kilometre walking track or relax at the outdoor theatre in the café's neighborhood.

This casual yet chic café looks nothing less than an American countryside and is Japan's perfect getaway without having to cross city limits. Sure to please more than just your culinary senses, this place is aptly called the world's most beautiful Starbucks!
[ Via : Rocketnews24 ]