French culinary legend Alain Ducasse's latest restaurant venture is far from being predictable. Ducasse sur Seine is actually a floating restaurant-boat which will couple the gourmet master's delectable creations with priceless and memorable river views of Paris.



The boat itself was designed by naval architect Gérard Ronzatti, whose brief was to create a structure that would bring together the worlds of naval and terrestrial design. The design references both Classical and Baroque architecture.


Meanwhile designers Maurizio Galante and Tal Lancman were charged with creating an interior that reflected the Michelin starred chef's vision for an exciting and modern dining experience.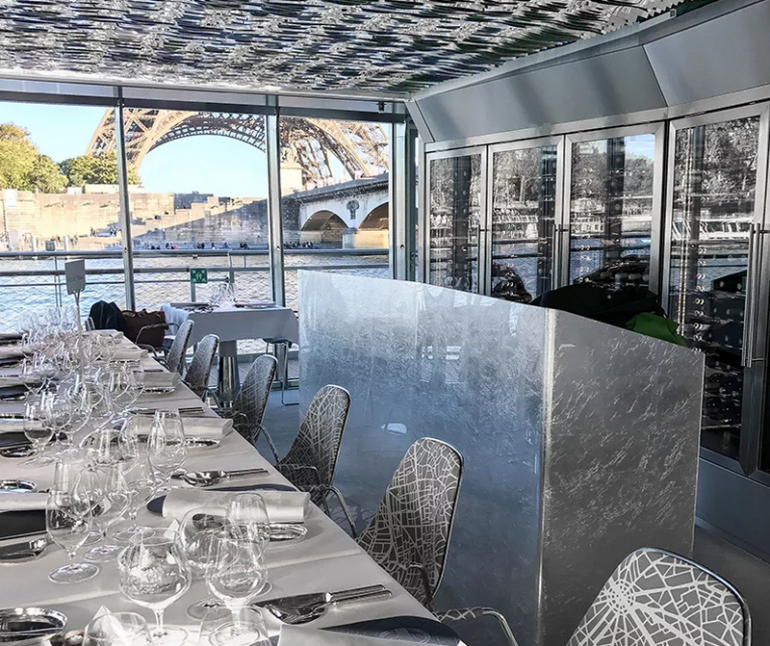 The designer duo achieved an indoor/outdoor feeling through the use of large glass walls but retained an ultramodern mood with the help of silver décor elements. Even the ceiling aims to mimic the waves and ripples of the water outside.

On the menu is classical French cuisine, expect simple but memorable fare like roast chicken with herb butter and Guinea fowl pâté with foie gras. And France being what it is, one can always count on any restaurant serving an array of wines to suit the food.
You can reserve a table here: Ducasse-Seine
[Via:Designboom]