It's that time of the year! And bringing in the festivities a little ahead in time is Claridge's, London's legendary Mayfair hotel. The marquee recently unveiled Claridge's Christmas Tree 2022, created by Sandra Choi for Jimmy Choo.



Christened 'The Diamond', the gigantic tree stands over 5 meters tall and was constructed with 350 hours of effort. It features 69 shining, reflective mirrors, accented with 60 meters of sparkling lights and 250 individual aluminum panels.

The structure is topped off with a giant, glittering bow in line with the key design themes of Jimmy Choo's winter collection. It has been designed in partnership with set designer Simon Costin and allows guests to stand inside to take in the magical and shining, diamond-refracted space.

Commenting on it, Sandra Choi, said, "I have always said I would love to know what it is like to step inside a diamond, and now I can! To be able to collaborate with Simon Costin on this incredible project has been an honor. The jewel has been a repeated metaphor I have used to describe Jimmy Choo, not just because they are used in our designs, but for the multifaceted nature of the collections, we create as well as the reflection and light we want to bring. The power to transform and shine bright."

Claridge's General Manager Paul Jackson further added, "I am delighted to welcome Sandra Choi to bring Jimmy Choo's distinct glamour to the hotel. Christmas is always a truly magical time of year for us here at Claridge's and this year, we look forward to seeing guests and visitors step inside Jimmy Choo's sparkling world."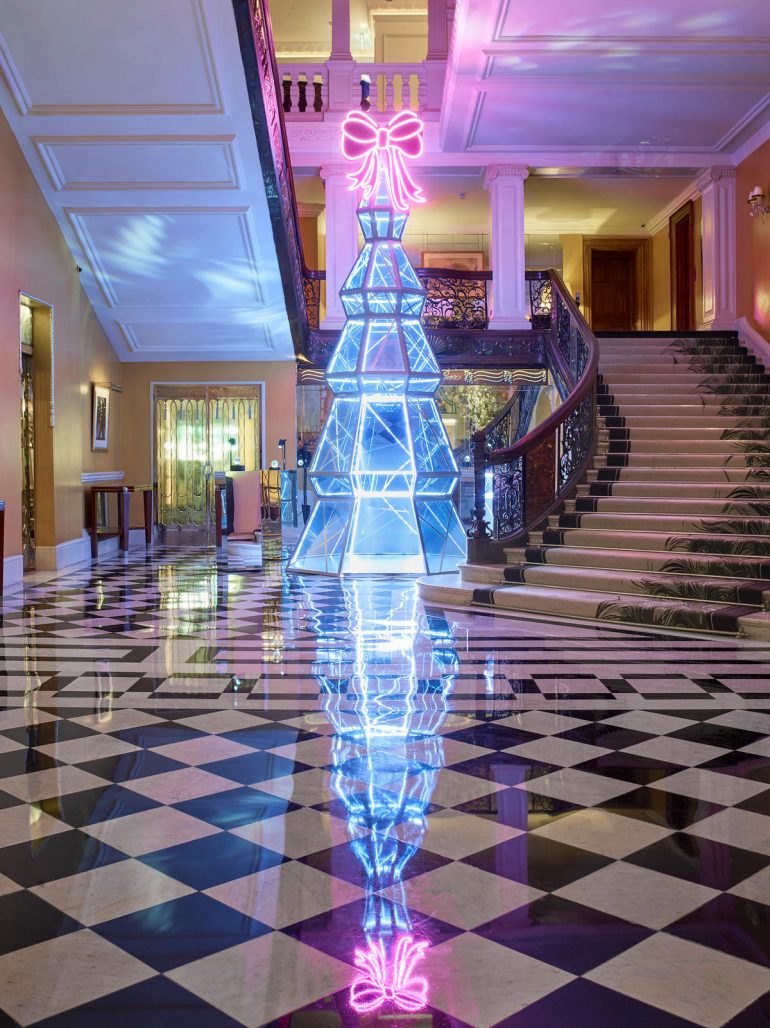 Well, it smells like Christmas already – doesn't it?