This year, one of the most awaited openings is undoubtedly the legendary Aman Resorts that is slated to open its doors to New Yorkers this spring at the crossroads of Fifth Avenue and 57th Street. This momentous occasion of Aman Resorts' foray into the big apple coincides with the Crown Building's 100th anniversary, where the hotel is located. Lucky for us, they are not celebrating alone and offering 100 people the chance to buy an Aman Club membership.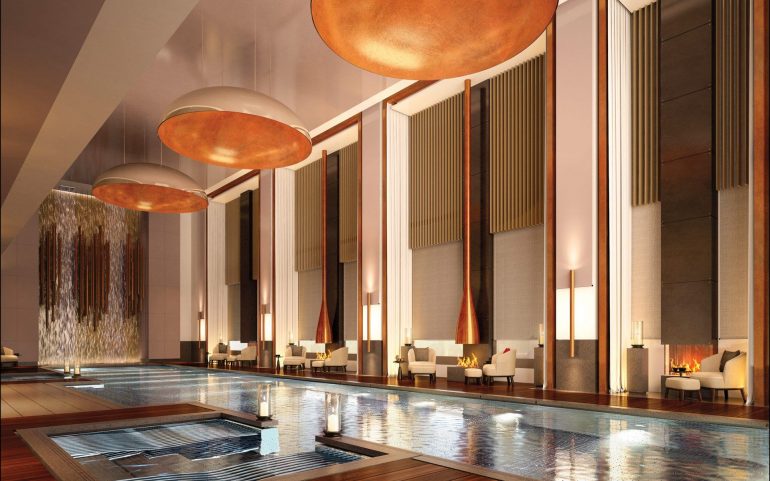 With a $100,000 initiation fee and $15,000 a year, members will have access to a 24/7 private office, upgrades, lax check-in and check-out times, on-demand spa treatments, and access to a private club space. The private office will take care of your travel planning across all Aman Resorts. Everything will be done for you, from facilitating private charters by land, sea, and air to pre-planning unique experiences across Aman resorts. These 100 members, aka founders, will enjoy privileged access to global sporting events, fashion weeks, and behind-the-scenes visits to artists' studios.
The membership plan outline explains, "Experts in nutrition, health, and fitness will create entirely bespoke, constantly evolving programs for Founders, offering ongoing support and guidance as their wellness journey progresses both on- and off-property." If you want to make the most of this service, you must pay the annual dues before the hotel's NYC opening. The membership applies to both the NYC club and global properties.
[Via: Page Six]