When it comes to opulence, the kingdom of Saudi Arabia is never one to fall behind. And proving so is the news of the mega luxe Armani Hotel's debut in the city of Diriyah. The area is touted as the next cultural destination and center of international lifestyle, and the hotel's addition to it will only make it several it that many times more lucrative.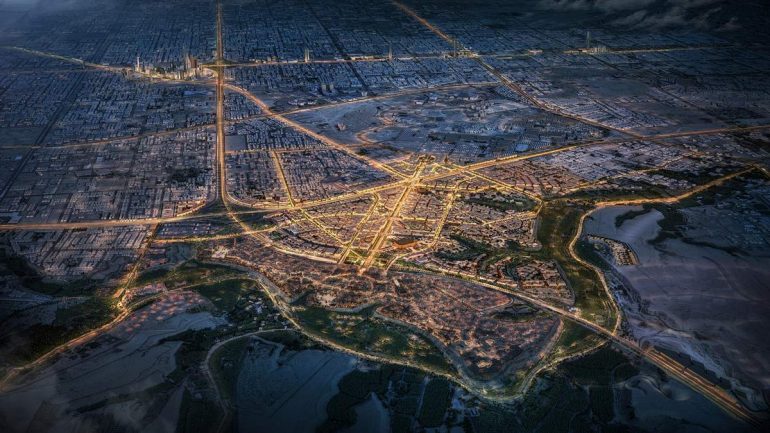 The project is being undertaken by Armani Hotels & Resorts and Diriyah Gate Development Authority (DGDA). It is located fifteen minutes from Riyadh at a culturally rich site and will represent 'a new interpretation of Armani hospitality, in dialogue with the unique architecture and landscape of the place.'
Developed by Giorgio Armani with his internal Interior Design team and several noted architects, the hotel will include 70 luxuriously appointed suites plus two restaurants. It will also house a spa, spa suites with swimming pools, and a fleet of other amenities.
In addition to this, the project will offer 18 exclusive and luxurious self-contained residential units with extravagant interior spaces, swimming pools, terraces, and panoramic roofs. Commenting on the development, Giorgio Armani, in a statement, said:
"This is a pioneering project born from the rediscovery of the roots: a dialogue between present and history that I find very fascinating. Armani Hotel Diriyah allows me to express my idea of ​​lifestyle and hospitality in a particularly subtle and enveloping way. After celebrating ten years since the opening of the Armani Hotels in Milan and Dubai, I am ready to take on this new exciting challenge. I am stimulated by this initiative and happy to be part of a project of such vast geographical and cultural scope."
Remarking similarly, Jerry Inzerillo, Chief Executive Officer of the Diriyah Gate Development Authority, added, "We are honored by this partnership with Armani Hotels for this prestigious project. Their elegant and forward-thinking approach to modern hospitality will bring a new dynamic to Diriyah's hospitality offering and an exciting experience for Kingdom guests. In building what will become one of the main meeting places in the world, rich in culture, history, and authenticity, we are proud to collaborate with a brand like Armani, capable of a timeless approach to hospitality. "
Similar to the marquee's hotels in Dubai and Milan, the Armani Hotel Diriyah will be managed by Emaar Hospitality Group.
[Via: Luxury Travel Advisor]