Taking luxury to new heights is the newly opened landmark hotel, 72-storey JW Marriott Marquis Dubai, which is the world's tallest hotel according the Guinness Book of World Records. The hotel, which is a jewel in the crown for Dubai's skyline of impressive architecture soars high at 1,164 feet and is just 26 meters shorter than New York City's Empire State Building. The hotel is owned by the Emirates Group and not only caters to the business traveler but is also an important MICE (meetings, incentives, conferences, and exhibitions) destination. The hotel's exterior is a picture of supremacy in architecture, and an imposing structure, acting as a prelude to the experience to follow. The JW Marriott Marquis Dubai features more than 7,500 square meters of indoor and outdoor event space, including two ballrooms and a large selection of world-class dining and entertainment options.



The Standard Guest bedrooms are luxurious with a spectacular view of the city.

JW Marriott Marquis Suite is a picture of grandeur, opulence, and decadence. It is a fitting representation of living life king size.

Prime68 is located high on the 68th floor, and this boutique steakhouse offers breathtaking views of Dubai.
What's more, with its nine restaurants and five bars and lounges, including the sky-high steakhouse Prime 68, it is a foodie's dream come true.

Enjoy social sushi in a stylish environment at Izakaya.
Treat yourself at the experiential sushi restaurant, Izakaya; stunning cocktail bar Vault, which is situated on the 71st and 72nd floors with panoramic views of the city or Rang Mahal by Atul Kochhar, the first Indian Michelin Star chef; among other options.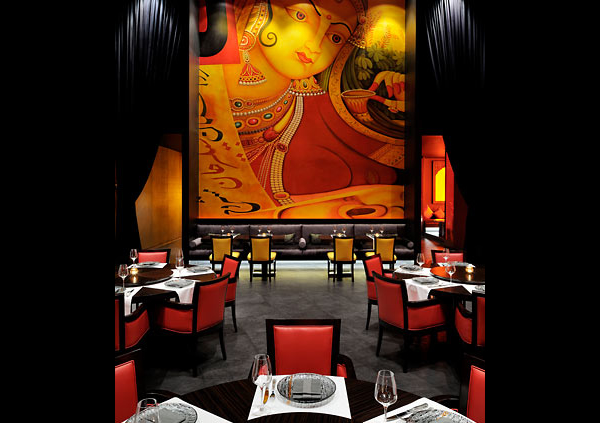 Enjoy contemporary Indian cuisine at its best at Rang Mahal.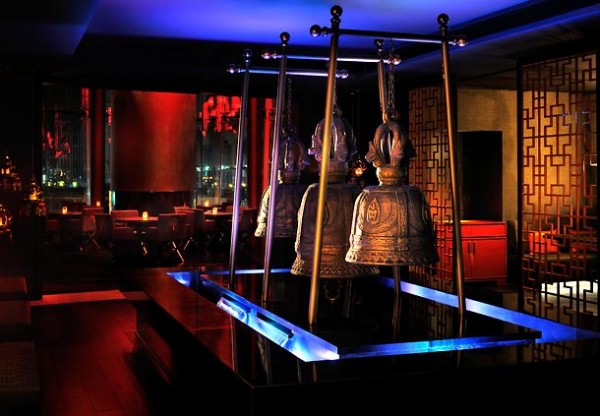 Enjoy a menu that showcases unique regional and authentic classic dishes in a burst of color and flavor at Tong Thai.

Velocity is a modern, stylish and contemporary entertainment lounge and is split over two levels.

The Levant allows you to enjoy the Arabian heritage and has an elegant décor and setup.

A cozy destination, La Farine combines the classic French café culture with modern-day features.

Enter through the heavy gold Vault door on the 71st floor and embark on an exclusive and glamorous experience.

Kick back at the 30-meter swimming pool on the 7th floor, accompanied by the Aqua Poolside Bar and Grill.
The caravanserai silk route across Arabia inspires the 4,000 square-meter Saray Spa and Health Club. It boasts of treatments designed to renew the mind and body, making it a haven of relaxation.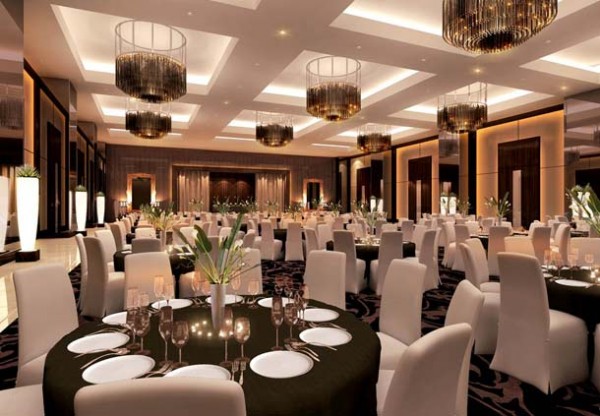 This stunning ballroom offers 1,400 square meters of sophisticated meeting space.
This impressive tale of luxury and decadence is the first JW Marriott Marquis property outside of North America and the 59th addition to the brand's global portfolio.

Step in for the time of your life!
JW Marriott Marquis Hotel Dubai
Sheikh Zayed Road,
Business Bay · Dubai,
121000 United Arab Emirates
[Marriott]