What's the first thing you will do when life restores its original form? A holiday perhaps? Before you start wondering which part of the world to explore we have an option that could be both serene and sensational. The very sleek Aman Tokyo Hotel is a sleek and stylish urban avatar of the hotel chain as opposed to their remote mountain retreats. The location is ideal, spanning the top six floors of a 38-storey skyscraper in the business district Otemachi. Rightfully dubbed an urban sanctuary at the top of the Otemachi Tower, the place strikes a perfect balance of urban dynamism and cultural sensibility. Designed by Kerry Hill Architects you will be in awe of Ikebana displays on one side and engawa platforms on the other. The rooms too are very atypical with their svelte, modern take on traditional Japanese ryokan inns. They are commodious and offer a sense of space so exceptional that it makes this venue an unmatched contender in the metropolis. Speaking of serenity and space an epic spa spanning 2,500 square meters helps one make most of the atmosphere and feel more relaxed than in any other high-end Tokyo hotel.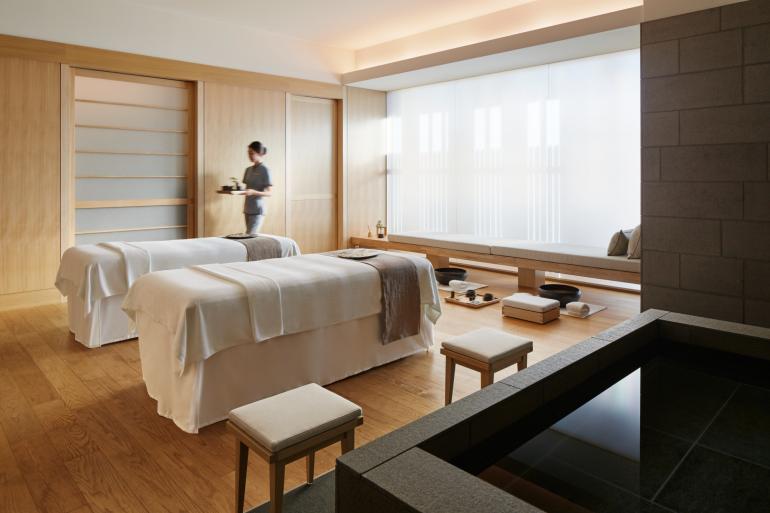 What is the spa about – Aman Spa Tokyo is the largest, most comprehensive hotel spa in Japan's capital. Think 2,500 square meters of vast, light-filled sanctuary doused with Japanese wellness principles of nature and balance. This state of repose is achieved with a range of treatments, therapies, and spa journeys using the exceptional Aman Skincare products. Among the multiple rooms available for the best spa sessions Tokyo has to offer are large Japanese-style hot baths and steam rooms. This oasis of relaxation is set high above the city with space expanding over two floors of the 38-storey skyscraper lending panoramic city views that can be enjoyed while soaking in a 30-meter heated pool. For those who want to get their heart rate up before losing yourself to a sweet spa session, there is an availability of a world-class fitness center with the latest cardiovascular and weight-training machinery, and dedicated yoga and Pilates studios. Going by the words of Yuki Kiyoni, Aman Group Director of Spa: 'The Signature Journey at Aman Spa Tokyo uses a combination of Shiatsu and Western massage techniques leaving the body feeling deeply relaxed and rebalanced.

A must try- – The most sought after of all spa sessions and massage techniques is the Aman Signature Journey ($ 540 ++). 150 minutes of deeply calming, rejuvenating, and purifying experience centering on reconnection. Exotic elements like fine camphor (known for its emotionally balancing scent), kuromoji powder, and Japanese clay come together to form a full-body scrub that stimulates circulation, boosts the lymphatic system, and cleanses your system of toxins. You will reach new levels of tranquillity after receiving a 90-minute body massage incorporating kuromoji and rice oil along with first-rate products from Aman Skincare.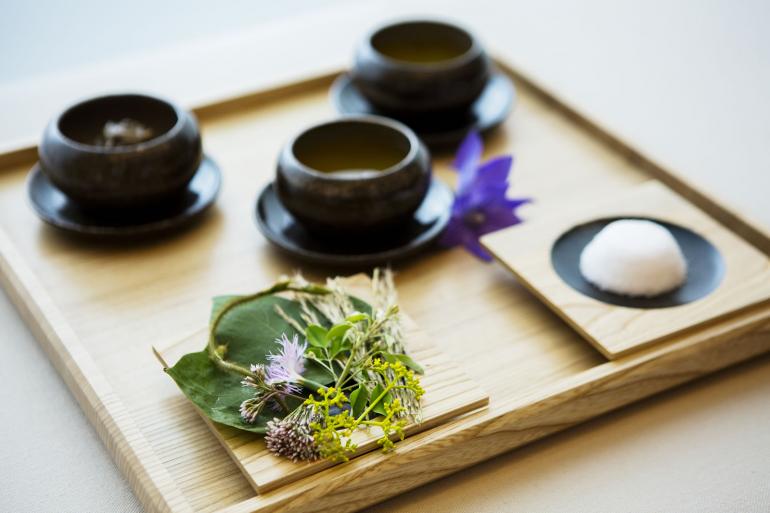 Where – The Aman Tokyo spa,
The Otemachi Tower,
1-5-6 Otemachi,
Chiyoda-ku,
Tokyo 100-0004,
Japan