Luxury car enthusiasts and specifically those who are crazy about Mercedes-Benz, this piece is exclusive for you. Have you heard of 'The Mercedes House' located on the Grand Salon in the heart of Brussels? Well, for those who haven't, it's a place that you ought to visit. Though the destination prioritizes its cars, it also includes other sections that could have you coming back to it for more. Inclusive of an outstanding Brasserie, an attractive shop, and interesting temporary expositions, not forgetting, the classical music, jazz concerts and art exhibitions its hosts, as well as its business center, The Mercedes House also is abode now to an in-house Resto-Bar named 'WY' run by two-star Michelin chef Bart De Pooter. Designed by Belgium designer Franky Claeys, the eatery exudes utmost elegance and refinement, one that's synonymous with the brand imagery set by Mercedes as a car brand.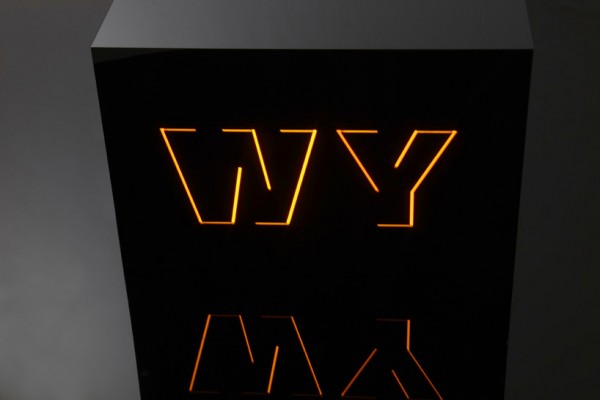 Open Bar and Kitchen
The entire design concept follows an orange and black theme adjacent to the Mercedes SL 65 AMG series. The kitchen is has been entirely set in stainless steel, resembling some sort of a laboratory, that would now come up with a magnificent find.

The back wall of the kitchen has huge video screens.

The kitchen is set with CCTV cameras such that guests can clearly see the chef preparing their dish via huge high-tech plasma screens mounted in the seating area.

Central Dining Area
Apart from that, the technologically advanced restaurant also has made provisions to set iPads and screens to display the menu and a custom app that allows customers to share the experience with their friends and relatives.

Specially designed Trays

Light Sculpture made by Matilde Alessandra for WY

Food Photography
Each and every aspect of the restaurant have been specially commissioned. This includes the logo, serving trays, lighting, and even food photography.
[Via – Wybrussels and Mercedes-House and Designboom]