We had already reported about the scheduled auction of the Perfect Diamond and are glad to follow up about its record-breaking sale. World's largest flawless diamond was up for auction at Christie's, and Harry Winston has paid $26.7 million to set a world auction record for a colorless diamond. Selling for $254,400 per carat, the 101.73 carats flawless diamond is a "D" color and sports flawless clarity, with excellent polish and excellent symmetry. Since Harry Winston is the first buyer of this pear-shaped diamond, they honored it as The Winston Legacy.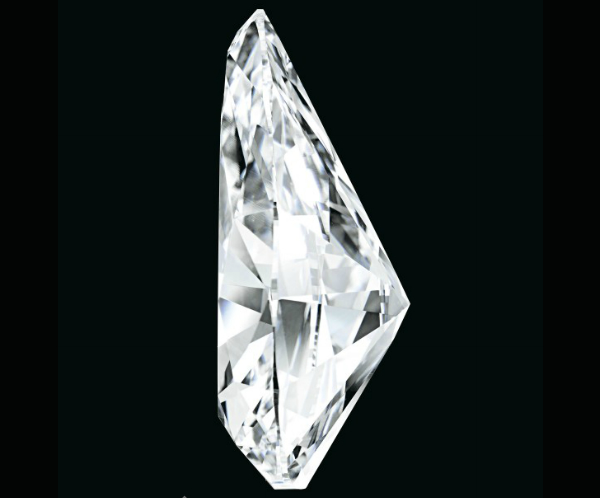 "The acquisition of 'Winston's Legacy' underscores the brand's continued commitment to perfection and quality at the highest level. A stone of this caliber and rarity is the perfect continuation of Mr. Winston's legacy as the King of Diamonds," Nayla Hayek, the new CEO of Harry Winston said in a statement released by the Swatch Group.

Rahul Kadakia, Head of Jewelry, Christie's Switzerland and Americas, added: "Harry Winston acquired the perfect diamond ever offered for sale at auction, 'Winston Legacy,' continuing the tradition of buying and selling only the very best, a trait of the founder Mr. Winston himself."
The sale of this diamond set the record of the highest price ever paid for a flawless colorless diamond at auction!