The Attallah Cross is a flawless beauty touched by two world-famous, iconic beauties. The statement-making pendant with square-cut amethysts and circular diamonds was worn by Princess Diana at a London charity gala in 1987 to match her elegant plum gown. Kim Kardashian is the second woman who may don the iconic necklace sometime in the future after snatching it up at a Sotheby's auction.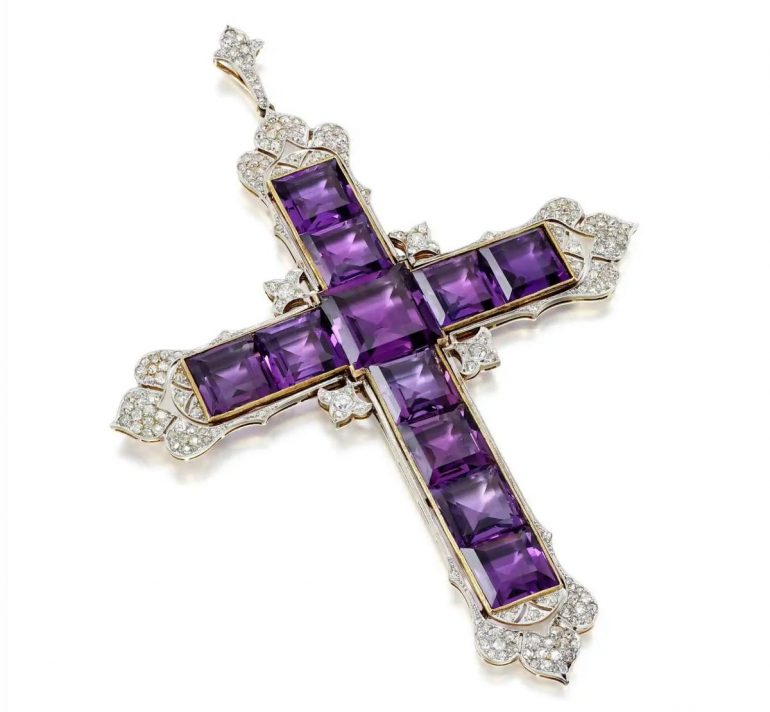 The piece sold for $197,453, per a Sotheby's rep. 'Diana was a woman of incredible style, beauty, and grace. Kim is honored to be able to own a fine piece of jewelry once worn by the late princess,' an insider told DailyMail.com. The jewelry company Garrard crafted the enormous cross pendant nearly a century ago, in 1920.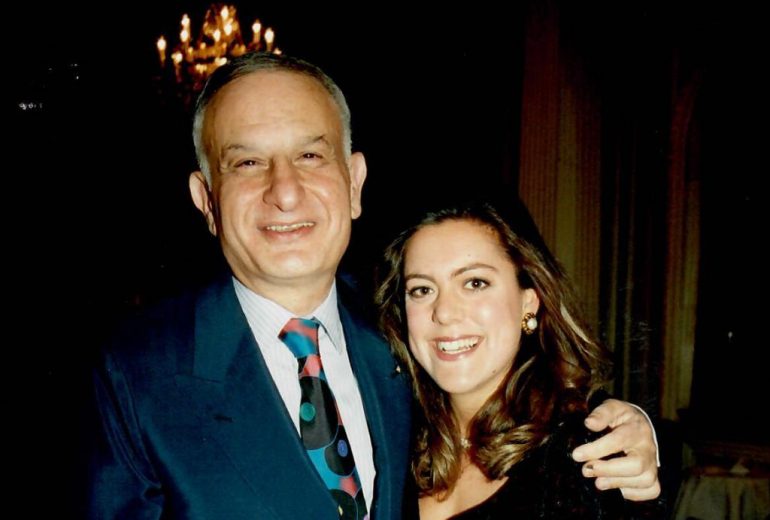 Princess Diana was friends with the British businessman Naim Attallah, who loaned the 5.25-carat bold piece to the famous British royal for the event. 'Few people could carry this piece off, but Diana really could,' Naim's son, Ramsay Attallah. He added, "'When I was growing up, we'd always have it on the table for Christmas lunch, but it was never worn by anyone other than Diana, and it hasn't been seen in public since she died."

With Kim Kardashian getting her hands on the legendary fashion item, it is only a matter of time before The Attalah Cross is featured on various platforms (perhaps even North's TikTok).

Kim has nabbed a set of Elizabeth Taylor's bangles for $65,000 in the past and shelled out a staggering $379,500 for Jackie O's watch. The world is still reeling over her guts to walk the MET red carpet in an iconic Marilyn Monroe sheer dress. Fans and followers were irked by her recent purchase, "This is so disturbing. The need to be an 'icon' is deluding her brain," one person commented. Another stated, "Why [does] she keep doing stuff like this? This is cringe on another level." the sentiment was certainly not shared by Kristian Spofforth, the head of jewelry at Sotheby's London, "We are delighted that this piece has found a new lease of life within the hands of another globally famous name."