The 1920s was the decade where rules were meant to be broken. Fashion leaped into the modern era; in past years, clothing took a backseat, while comfort and style came in first—a time of short skirts, long necklaces, dangling earrings, and beaded bags. Jewelry of the era ranged from more traditional pieces, with influences of the previous decades' art nouveau, to bolder geometric Art Deco pieces. Tiffany & Co. has recreated pieces from that era in its latest collection, inspired by the 20's themed movie 'The Great Gatsby.' Adapted from F. Scott Fitzgerald's novel, 'The great Gatsby' will premiere in theatres in May 2013. Harrods with their jazz bar and now Tiffany aims to sweep its customers into that era, as they give their New York flagship store a 20's makeover. The window showcases are covered with grand crystal pillars, glass bubbles, and sparkly jewels, all part of the elaborate grandeur featured in the five key party scenes in the upcoming movie. The over-the-top display emphasizes the jewelry.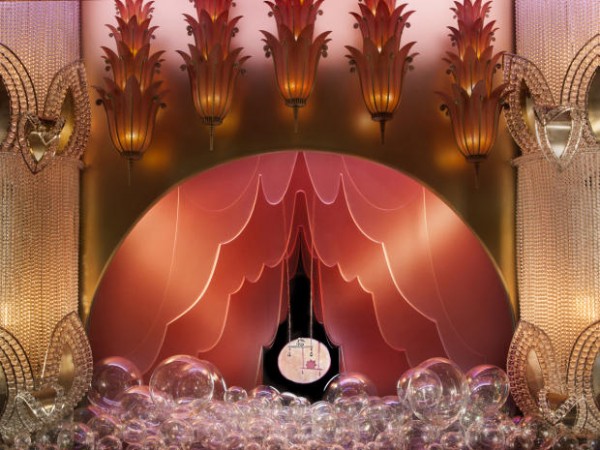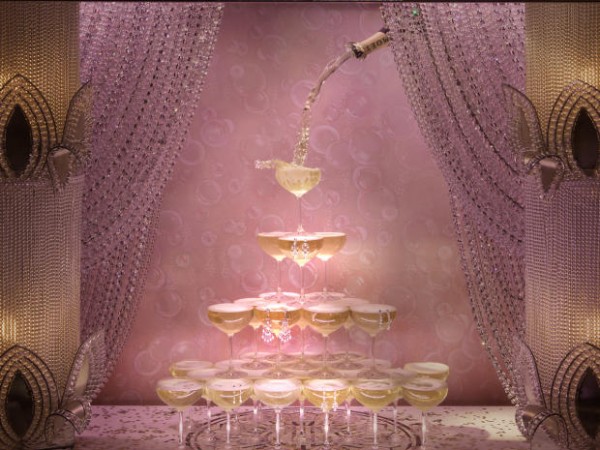 A window has a four-tier pyramid of coupe Champagne glasses overflowing with bubbly and accented by Tiffany's chandelier earrings.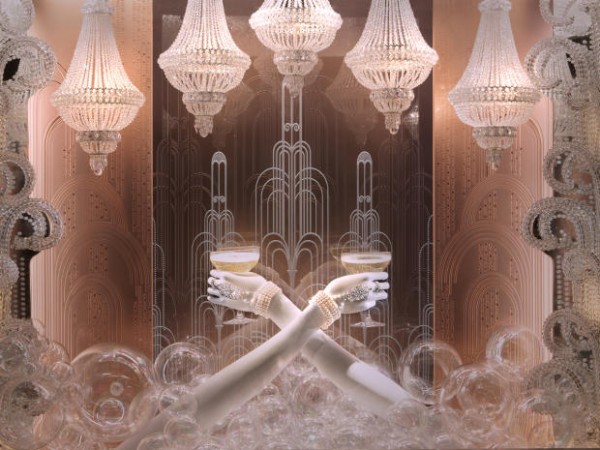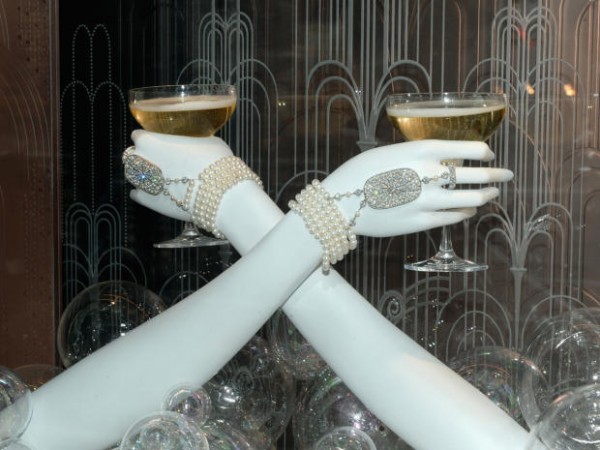 An elegant display of two porcelain hands wearing pearl-and-diamond bracelets while floating in a sea of glass bubbles is another accessory from the collection.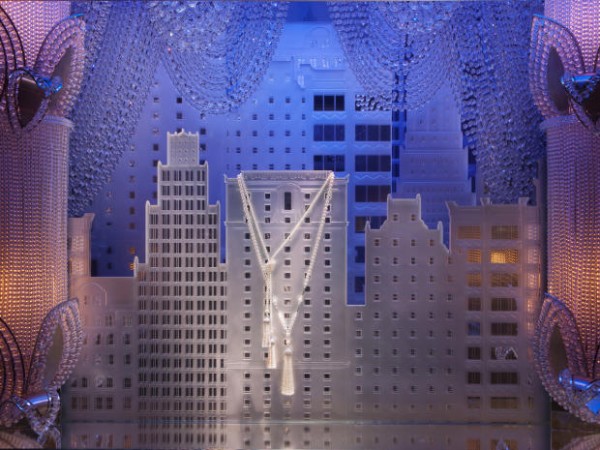 Draped on the skyline are a cultured pearl and silver Sautoir necklace surrounded by crystal pillars.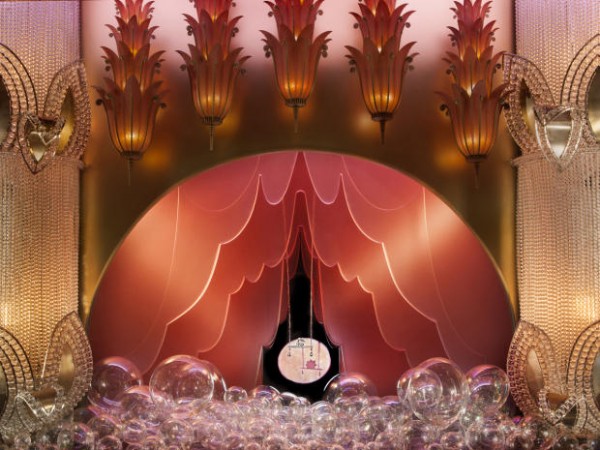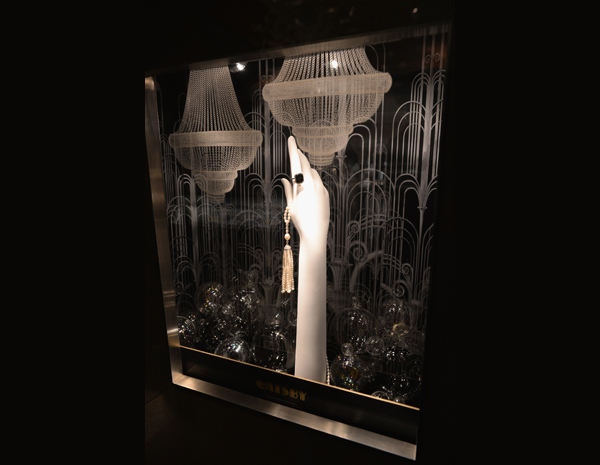 A Savoy diamond headpiece from the great Gatsby collection floats above a shining dance floor of glass bubbles; in the background, a night sky is filled with animated fireworks.

Tiffany has covered the boutique façade with a 45- foot high reminisce of the art-deco fountains applique design. The movie has sparkly creations by Tiffany for actress Carey Mulligan.
[Via – Cbsnews and Hauteliving]