Nostalgia now gets a 3D twist. Monopolizing the history of board gaming, true to its name, the classic Monopoly now goes artistic. American pop artist Charles Fazzino packs the very pop game with three-dimensional references to his favorite New York landscape. "New York is my heart, my soul, my main inspiration, and my home. I have lived here all my life, and I am most well-known for painting New York City," says he. And as the streets get redesigned, so makes money!



Goodbye, Donald Trump! Now many of us can trump Trump and mock host our own 'The Apprentice' thanks to all that real estate access. New York's iconic eminence stands out in its comic imitation with great success. The city that never sleeps is recreated in a dark hardwood case and a tempered glass top, with over 170 inlaid crystals and foiled elements thrown in for good glinting measure. The Big Apple-themed board game also comes with corresponding game pieces, all thanks to its artist. Each set is numbered and hand signed by the long-time city resident.

With just 2000 copies to go on sale, the reproduction of the Monopoly model in all its innovation is priced at $500 apiece. So, are you going to get this NYC-tastic board or first pay off that mortgage on Park Place?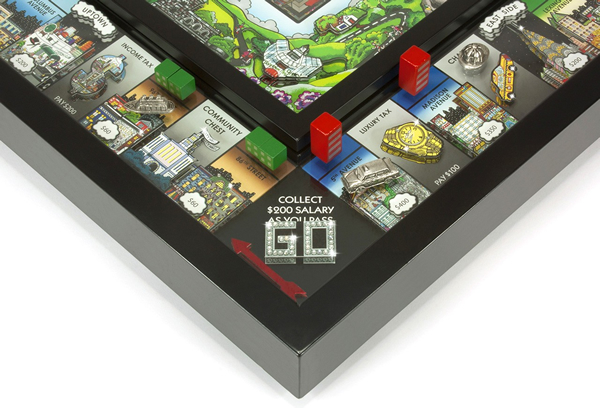 [Available at Winning-Solution Via Cool-Hunting and Gizmodo]