How much can we truly stare at screens? Aren't we done to death with Netflix and chilling? Life has thrown a chance at us to slow down and do nothing-except maybe make the most of our time by indulging into a luxe, high-quality and entertaining games. Unplug, leave the disturbing texts alone and enjoy this much-needed break to interact with your family and friends with the below-mentioned indoor games.



La Collection Emile Hermes memory game, $255
There's nothing more fun or nostalgic than a game of playing cards with your family. You have spent hours playing this as a child and now you can up your game and get this silver-edged, game of memory playing cards from Hermes.
[Available at: Hermes]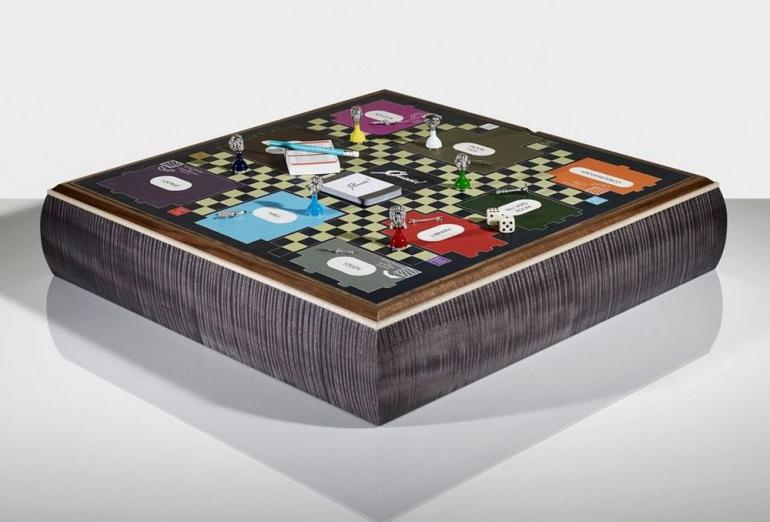 Linley games compendium – Monopoly & Cluedo, $4620
The Linley games boards are an absolute must-have in these troubled and mundane times. You're never too old to play a game of monopoly and get excited about building your line of properties. Crafted with the finest leather, the board contains games that can be stored under the board in an easily removable base.
[Available at: Linley]

Louis Vuitton Vivienne playing cards and pouch, $685.00
Make time fly and spend hours of fun with your folks with this sure-shot recipe of frolic. The playing cards feature Vivienne in different outfits, which is great to look at even when not playing your game of poker. The leather cardholder is itself shaped like the beloved mascot.
[Available at: Louis Vuitton]

Ralph Lauren Chess Set $2910
Ralph Lauren Home is known for its comprehensive range of household furnishings and they are now ending your boredom woes with a seasoned game of chess. The clean-lined 'Fowler' chess set is completely handmade, with accurately cut leather tiles on the poly suede-lined board. You can't miss the striking nickel and gold-plated brass pieces molded in custom shapes.
[Available at: MR PORTER]

Cristallino Gold Limited Edition Foosball Table, $24,438
Did I hear you say foosball? Ask anyone no matter their age and they will always be up for an exhilarating game of foosball. If it looks as captivating as this Cristallino Gold LE that unites the beauty of gold and Teckell's style then there's no stopping. The Cristallino Gold LE is adorned with exclusive 24-karat gold-plated accessories, tempered clear crystal table, handmade nets and more.
[Available at: YLiving]

Tiffany's Tic-Tac-Toe Set, $1200
Its tic-tac-toe means bored-no-more! Toss those smartphones away as the king of passing time is here all thanks to Tiffany. Like its jewelry, this one too is a thing of beauty with an American walnut board and beads made of sterling silver and amazonite in place of o's and x's.
[Available at: Tiffany & Co]