Aren't you tired of losing or breaking your plastic mechanical pencils almost every week? They're cheap enough that you'll probably buy a new one without even giving it a second thought, but Nicholas Hemingway wants to change that. Hemingway was fed up with what he sees to be todays "disposable culture" which fosters "a valueless attitude to cheap material things". Knowing that cheap materials create waste and pollution, he set out to create an alternative that will encourage users to value their pencils and use them for many years. Interestingly this mechanical pencil was well received and has been getting positive reviews from users across the world.




Thus was born the Mark II Everlasting Mechanical Pencil. Available in aluminum, brass and stainless steel, these pencils are sleek and minimalist substitutes for your usual number two pencil. This is the second pencil from Hemi Wear (Hemingway's company) and includes design improvements including an almost seamless contour blending of barrels and nibs.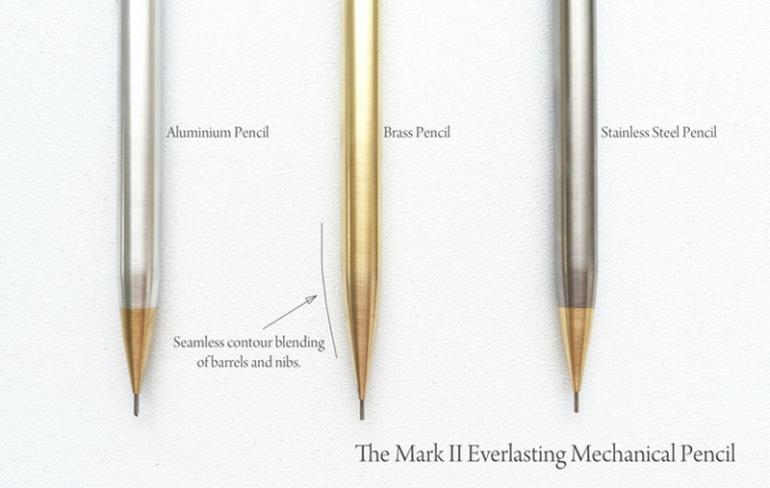 The beautiful pencils are handmade and make a great gift for an artist or writer in your friend circle (provided they still use actual pencils!) and you can get one by backing Hemingway's Kickstarter project where is collecting funds to create and distribute his creations. Each pencil is made to order (in accordance with his policy of no waste or excess) and you can choose the lead thickness you would like (from 0.3 mm to 0.9 mm). Pencils can be purchased at a reduced rate now as part of the fundraising campaign, or later when they are presumably made available on the Hemi Wear website.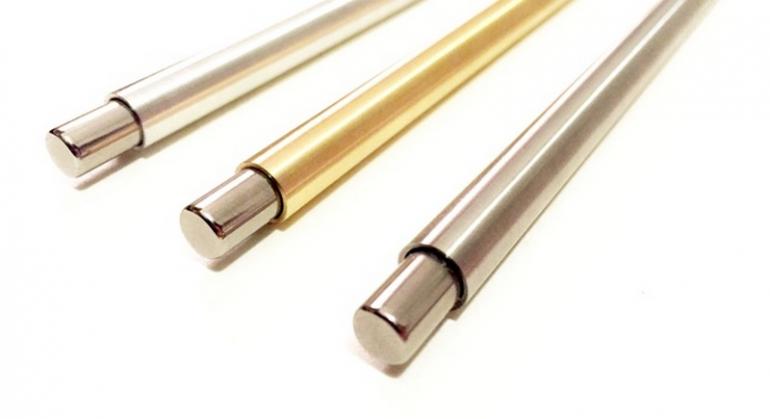 Pledge £54 ($72 approx.) for a pencil in a metal of your choice with your desired lead thickness and have it sent to you in November. If you're really eager, you can buy the previous version "the Everlasting Mechanical Pencil Mark I" through hemiwear.com for approximately the same price.
[ Kickstarter Via : Trendhunter ]