Most of the students who graduate from the prestigious Massachusetts Institute of Technology are geniuses. The reason why they are in MIT might not be because they want to pursue what they are majoring in. They will go on to become something really different from what they studied in college. One such example is that of Jeremy Kuempel. After graduating with a degree in mechanical engineering, Jeremy went on to work with Apple specializing in iPad product design, and Tesla, designing the 17-inch touchscreen in the company's new fleet of Model S vehicles. But his calling came when his passion for brewing coffee (also landed him a patent in 2001 for coffee brewing) got him focused to create a unique coffeemaker, the Blossom One Limited.

After raising funds through Lemnos Labs, a hardware incubator in San Francisco, Jeremy has created a coffee machine with his design team that brings in experience from BMW, Apple, Tesla, and NASA. Surely this coffeemaker must stand apart. Perfect for café, hotel, and restaurant clientele, the machine requires little instructions for operation but create an extremely fine blend of coffee for the most discerning coffee aficionados. It brings together technology with WiFi and QR codes that lets brewer update their recipes and the end user simply has to download them and brew it. The machine is small and easily portable, that grants complete control of the brewing process—including temperature, pressure and volume, and time—allowing the brewer to create drastically different cups of coffee from the same beans.


Limited editions of the machine can be preordered for $11,111 will deliveries starting in Spring 2013 and Blossom One Limited customers will receive personal support and no-cost maintenance for one year. All limited units come with an official signed build placard, and will be hand-delivered by the Blossom team.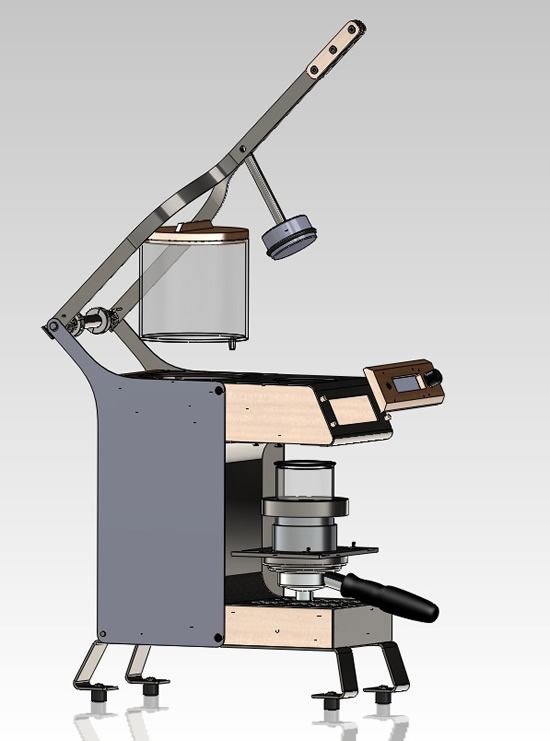 [Pressreleases-Triplepointpr and Blossomcoffee]