Bugaboo baby stroller is a pioneer in the unconventional. Some time ago they went for art with a Van Gogh model and before that an Andy Warhol and in between even went camo! Pink and baby blush blue is clearly passé and no one is complaining. The latest by the brand is a reaffirmation that soft baby colors are shades of the past.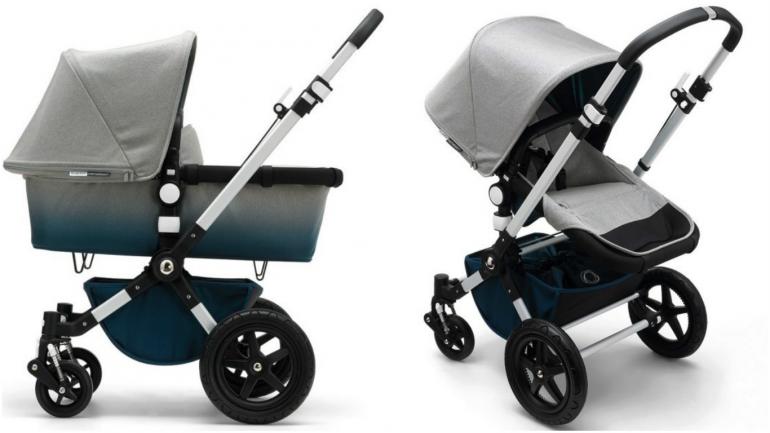 The Dutch design company has launched two limited edition strollers that are sure to get some attention. The ombre Cameleon³ stroller line is called Elements and has been refurbished with soft colors and nature-inspired detailing. The Cameleon³ stroller will have double-sided seat inlays made from soft jersey, hand-stitched leather-look handles, and a gorgeous palette of azure blue mélange, soft pink, and leaf-shaped patterns. It comes with a reversible & reclinable seat, an added 5 point safety harness, and a one-hand release bassinet. An undersea offers spacious storage space. The stroller can be converted into a 2-wheel configuration to go over stairs and rough terrain too. This comes at a price of $1319 and will be available from September.


The Bugaboo Donkey Mono Weekender Special Edition comes for $1499. The double stroller is a weekender special edition. It comes with a blue-grey outer fabric, casual grey jersey lining, and cognac hand-stitched leather-look handlebar and carries handle. It will include a customized side luggage bag and an under-seat basket that can handle storage of 20kg. this can be used as a single stroller with support for a bag, or as a double stroller by just extending the frame outwards.


A lot of mix and match options are available in these strollers. It looks like the Donkey will do quite well.
[ Available at : Pishposhbaby Via : Babyroad ]