If you're a Lego enthusiast, here's a piece of news you simply cannot miss! We're talking about a 40,000-piece Emirates Airbus A380 Superjumbo that has recently been revealed by Lego plane specialists – BigPlanes.



The ambitious build is the world's largest passenger airliner made from Lego. It weighs almost 100 pounds and measures seven-foot-wide. Taking hours of labor to reach completion, the project is now grabbing headlines and how!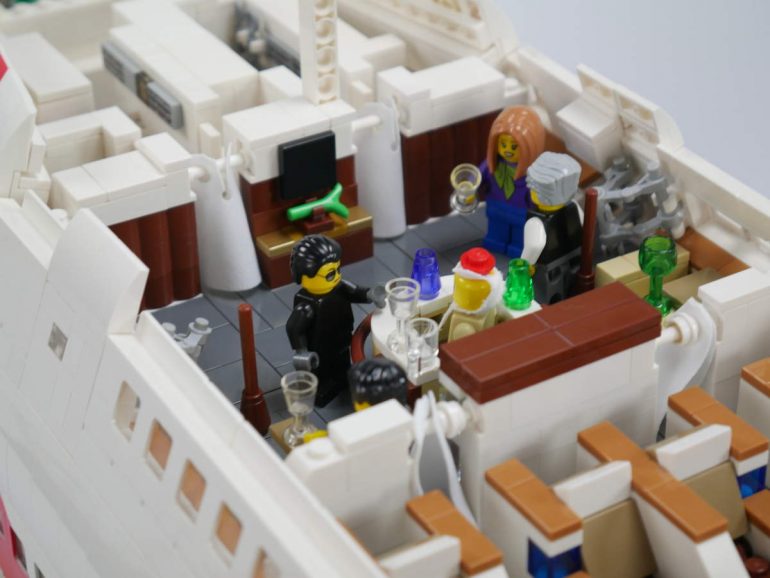 Per hypebeast.com, each of its Rolls-Royce Trent turbofans is powered by Lego Power Functions motors, while the flaps and spoiler are controlled via smartphone using the Lego Powered UP system. Further, its flight control surfaces are powered by a single Lego XL motor at the base of each wing.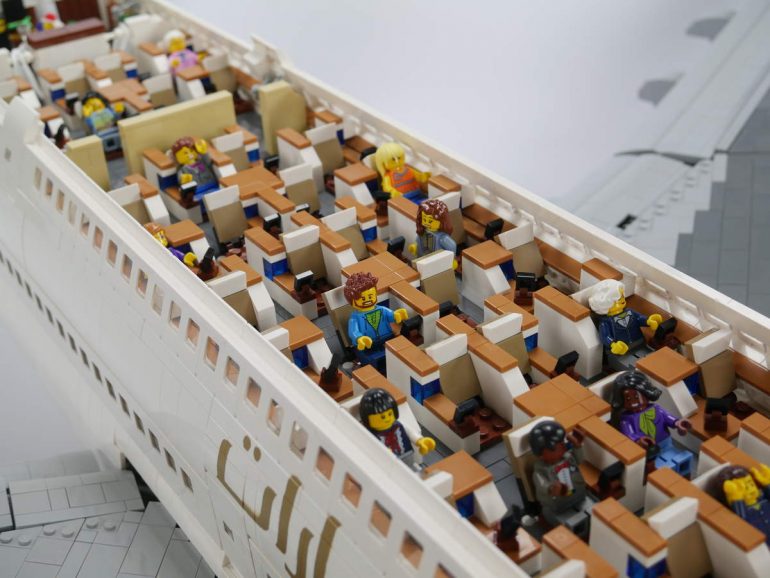 On the inside, it features different cabins and suites as well as an accurately modeled Emirates crew and passengers. One can also spot in-flight food and beverages, including a giant roast chicken and wine. Removing the roof of the plane reveals the cockpit and upper deck, home to first and business class, while the lower deck shows the economy class seats.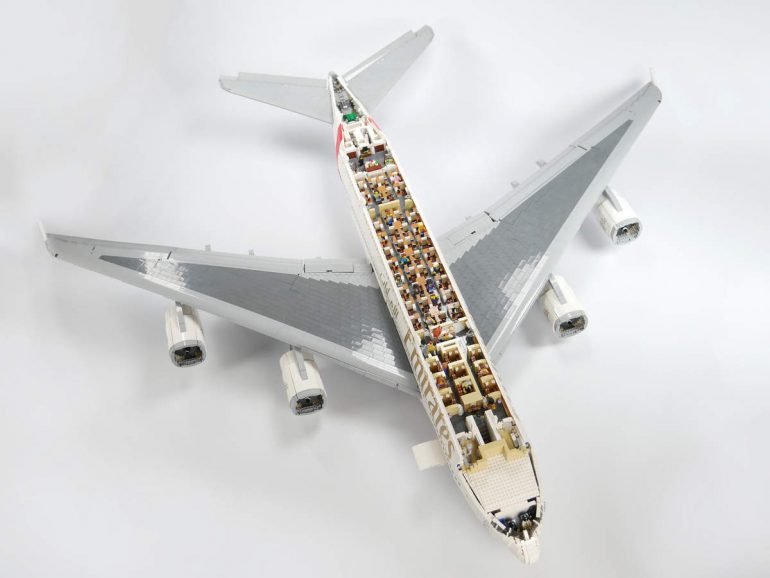 Other nuances include the foldable landing gear, the cargo hold, and a full 16 doors to access the aircraft and the characters onboard, including a couple of grandmas, a suspicious-looking interloper in coach, and a man who appears to have teleported from the 19th Century.
Check out the introductory videos of the Lego version Emirates A380 below –