Karl Lagerfeld is a designer who hasn't ever limited himself to just clothes. His portfolio includes designing of travel ware, Coca Cola Bottles, safes, and cars and even helmets. Now he has decided to team up with Swedish glass makers Orrefors, to design a collection of crystal that will see items like bowls, vases; wine, water and liqueur glasses and, champagne flutes. The brand, best known for its presence at the Swedish Royal Palace tables will create the collection of hand-blown glass artifacts in "black, milky white and clear crystal, some engraved with the designer's initials".
Update – Round bowl, round vase and square vase from Orrefors collection by Karl Lagerfeld retails for $1300.

Also a part of the collection is a series of monogrammed coasters that the creators describe as a means "to prevent any trace of an errant drop on an immaculate tablecloth." That is quite a complete set, don't you think? Visit the Orrefors website fro pre-order details.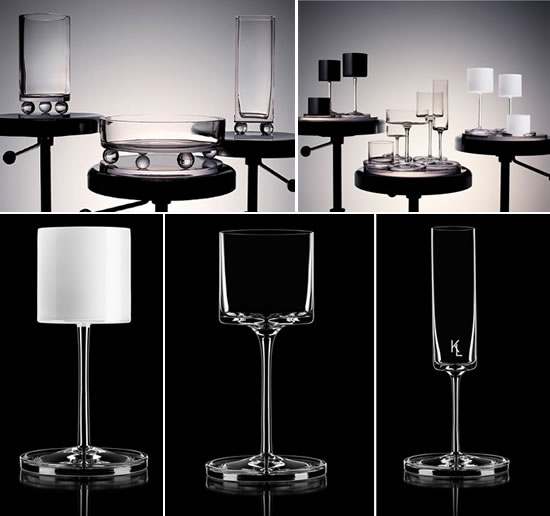 [Telegraph] And [Vogue]