Angostura has announced for auction the most exclusive blends of rum in the world. With only 20 of the 500ml bottles offered worldwide, Legacy by Angostura is piped to be the most expensive rum for an estimated price of $25,000 for a bottle and over $1200 for a nip. Legacy by Angostura results from 6 years of hard work and passion and 50 years of combined experience between the master blenders. Seven blends of the rarest and precious rums have been used to make the final recipe, with the youngest rum at 17 years old. All of the rums have been aged in a once-used 200 liter American Oak bourbon casks on-site at Angostura's distillery in Laventille.

"Legacy by Angostura is the ultimate expression of Angostura rum. We set out to create the greatest sipping rum ever produced and we believe we have achieved something that is both unique and unequalled" – John Georges, Master Distiller.


The decanter, stopper and presentation box were designed by Asprey of London (jeweler to the Prince of Wales) each of the packs taking more than 56 man hours to produce involving ten different master craftsman level trades.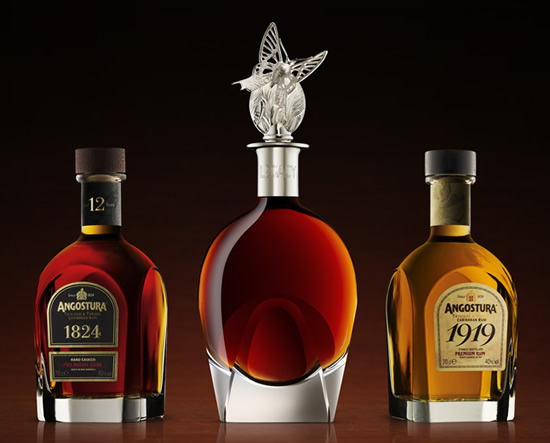 The rum will be sold through an auction for charity at Angostura's gala dinner at Hyatt Regency, Port of Spain, held on August 4. The appearance is by invitation only and a $1000 donation is required to confirm a seat.
[Angostura and Broadsheet]