Here we have a tale of China's kitschiest billionaire Liu Yiqian, his antiques, and his penchant for using his Amex card to buy artwork worth millions. The taxi driver turned tycoon has a deep liking for oriental art, be it archaic scrolls or Tibetan embroideries, or magnificent porcelain. He has collected them all by fervently swiping his American Express Centurion card, no matter the price tag. And, in this process, he has earned reward points that someone like you and me might not even earn in a dozen lifetimes. We are talking about tens of millions of reward points. The best part, Liu was not even aware of the rewards he was earning.



It was when he bought a $36 million rare Ming dynasty porcelain cup, and a reporter contacted him that Liu learned that he had earned 422 million American Express reward points. But he observed and learned well enough to know better the next time. The art aficionado used the miles from this purchase to fly his wife, Wang Wei, and their daughter (English name Betty) from Shanghai to a Christie's auction in Hong Kong.

He obtained them by fervently swiping his American Express Black card multiple times, no matter the price tag. Little did he know about the millions of rewards points he would win when he bought a $36 million Ming Dynasty porcelain cup. But he observed and learned well enough to know better the next time. The art aficionado bought a 600-year-old imperial embroidered Tibetan tapestry at a Christie's auction for $ 348 million Hong Kong dollars ($45 million).

It is here that in an intense bidding war that lasted for 22 minutes, Liu locked his prize with a telephone bid. A Tibetan tapestry for which he paid 348 million Hong Kong dollars (US $45 million). Undoubtedly the Shanghai billionaire settled the payment with his coveted Centurion card. The payment was even colossal for Christie's who had to swipe his card 31 times for the maximum amount. And, yes, Liu had to sign 31 different receipts as well. This $45 million transaction earned him 18.750,000 miles.

Using the points, Liu, along with his wife and daughter, flew to New York, where they checked into the plush St Regis. His daughter Betty told Bloomberg on a previous trip to New York, his father had used the reward points to stay at the St Regis, but they did not qualify for a suite. If a billionaire with the world's most prestigious credit card is not qualified for a suite, we just cannot understand who is.

To get a sense of what 18.750,000 miles gets you, Liu and his family can travel a total of 21 times from Singapore to New York and back on Singapore Airlines' plush first-class suites. Along with gourmet food and individual cabins designed by a French yacht designer, you get a separate bed with turndown service and sleeping essentials.

Interestingly, Liu Yiqian has created a routine of sorts using his American Express Centurion card to buy expensive antiques at auctions. Then he takes home a bulk of a nearly inexhaustible stash of air miles which he uses to fly to even more auctions. After all, he owns not one but three art museums in China. This 15th century thangka measuring 335.3cm x 213.4cm will be the latest addition to the thousands of artifacts he has carefully curated over the years.

Fly free forever, Chinese billionaire Liu Yiqian made it possible-
A $170 million Amedeo Modigliani painting, a $36 million antique Ming Dynasty tea cup, and another $45 million for an ancient 15th-century thangka gave this avid art collector a lifetime supply of frequent flyer miles for his family to use and a lot more. "In theory, it's possible to put a (US$170 million purchase) on an American Express card," said American Express spokeswoman Elizabeth Crosta. "It is based on our relationship with that individual card member, and these decisions are made on a case-by-case basis, based on our knowledge of their spending patterns."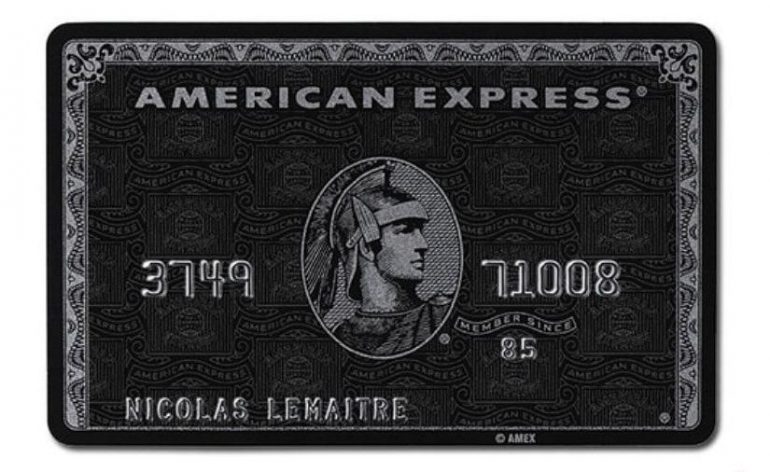 Liu the passionate collector possesses the incredibly rare American Express Centurion Card, also known as the Amex "black card," it is by invitation only and given only to Amex's biggest spending clients. As Liu Yiqian has made evident, the tiny piece of plastic comes with no official credit limit and seemingly endless returns (read: points).

Billionaire Liu Yiqian is China's most flamboyant art collector with a fascinating history-
The 58 year is a true rag to riches story. Once upon a time this 58-year old used to drive a taxi in Shanghai, and now he is one of China's biggest individual art collector. As humble as he is equally sharp and hard working. He made a killing in stock-trading, real estate and pharmaceuticals. In 2016 he was worth $1.33 billion and had made it to the Forbes China rich list.