Although little known, Armenia is home to several qualified jewelers, some of whom have roots that date back centuries. Their works of art are highly sought after (since the era of the Ottoman empire) and if reports are to be believed, they were the first ones in the world to have processed metal and adorned it ornamentally. A living proof of this is this bejeweled gun that was specially crafted by one such gifted Armenian artist for his majesty- Sultan Mahmud I.


The exquisite metal piece is said to have been created by imperial master jeweler Hovhannes Agha Düz. The imposing gun apparently served as a ceremonial object belonging to the Sultan Mahmud I in addition to a more traditional jeweled sword and scabbard. Not any less than other jeweled wonders, the gun in question bears intricate art work with pink and sea-green hued jewels encrusted onto its exterior. The second compartment of the object also contains an equally awe-inspiring ceremonial dagger.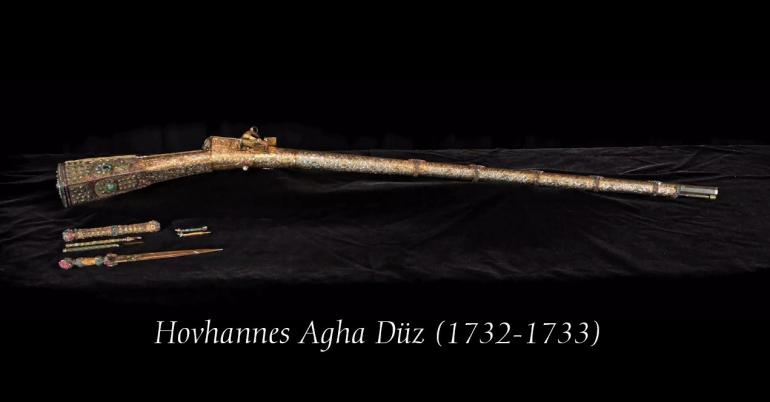 Historically speaking, Armenians played a primary role in the metallurgy of the Seljuk state as stated by M. K. Zualian. Their jewelers were regarded as the finest in the world during the Ottoman rule and apart from producing silver and gold jewelry, the Armenian goldsmiths also decorated weapons, armor as well as liturgical vessels with polished gems and jewels. Having witnessed the breathtaking art on Sultan Mahmud I's gun, we sure cannot disagree to the artful taste of the Armenians!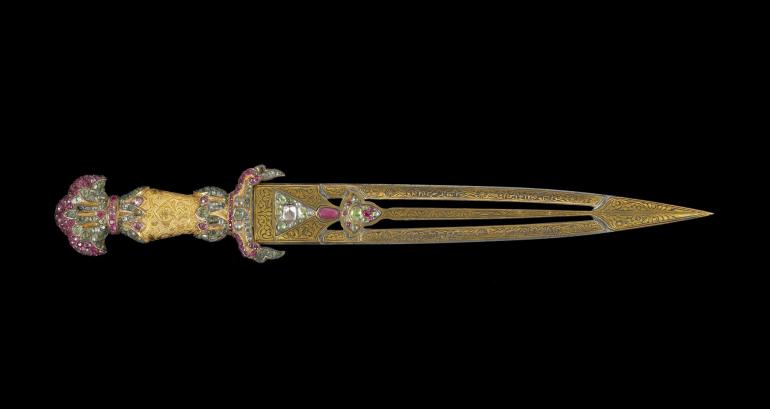 [Via:Peopleofar]