There is always room in this world for novel art forms, mainly because those who venture into it aren't really novice customers; they usually have years of experience to guide their experiments to success. With 36 years of experience and 6 years of research and development to back, Yoyo has come out with two art forms called Yonéye and Yozique. In fact, the art saw a grand debut at The Millionaire Fair in Russia. It is known that a small piece measuring 30cm x 20cm is the first and only one of its kind in the world and costs about $4million. The larger one sized at about 1.5 x 1 meter is estimated between $35 – $50million.

Created using fiber for varied hues, any image can be converted into a work of Yonéye art. One of the most detailed Yonéye artwork the artist has come out with is called Tyler's Eye – Window to an Innocent Soul. The artwork features 920 individually created colors that need more than 545,000 stitches on an unframed 30cm x 20cm canvas. While pictures don't do justice to the art, don't miss the 'making of' video to better understand the art.
Yozique was first developed in 2008, which is made by individually placing small Swarovski crystals to create art. A highlight piece titled Pursuit of Perfection was recently unveiled at the Rolls-Royce Owners' Club event held in Abu Dhabi. The beauty of the artwork is that the colors change over your viewing angles. While we have to make peace with just the pictures, it does seem to be an exciting art to watch out for.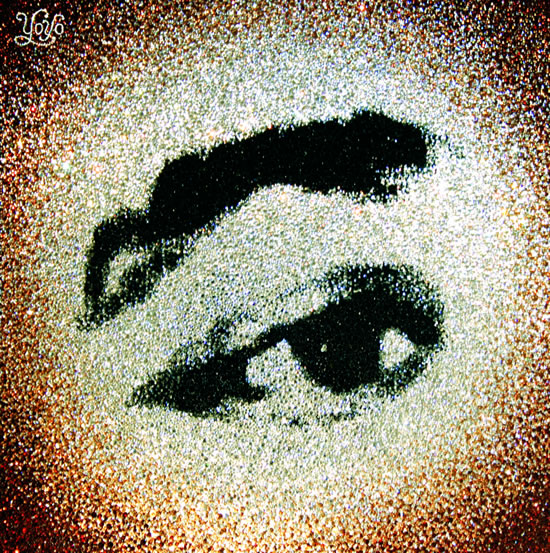 Thanks Garrick and Sharon Jones