It is a fan's delight to get a picture or an autograph from a star. However, tables turned and how for ex-Liverpool star Fabinho at his impressive debut for Saudi Pro League outfit Al-Ittihad on Monday night. The 29-year-old sailed his team to a 3-0 victory which impressed a fan so much he presented the midfielder with a Rolex. This move was rather unexpected and out of the blue, which explains why the ecstatic Brazilian, with a beaming smile on his face, dropped the watch on the floor as he walked off.

الاعلامي " ابراهيم الفريان " يقوم بإهداء محترف #الاتحاد ( فابينهو ) .. " ساعة " كونه أحد نجوم المباراة#الاتحاد_الرائد#دوري_روشن_السعودي pic.twitter.com/43HEM6jWXw

— علاء سعيد (@alaa_saeed88) August 14, 2023

In most cases, a person would faint on being gifted the sought-after and expensive timepiece. The ex-Reds star moved to the Gulf States and joined Al-Ittihad on a $51 million deal. While he is making a cool $900,000 a week in wages, this unheard-of generosity indeed made the move worthwhile. The sportsman thanked the Saudi fan, "Thank you very much," and shook the hand of the supporter.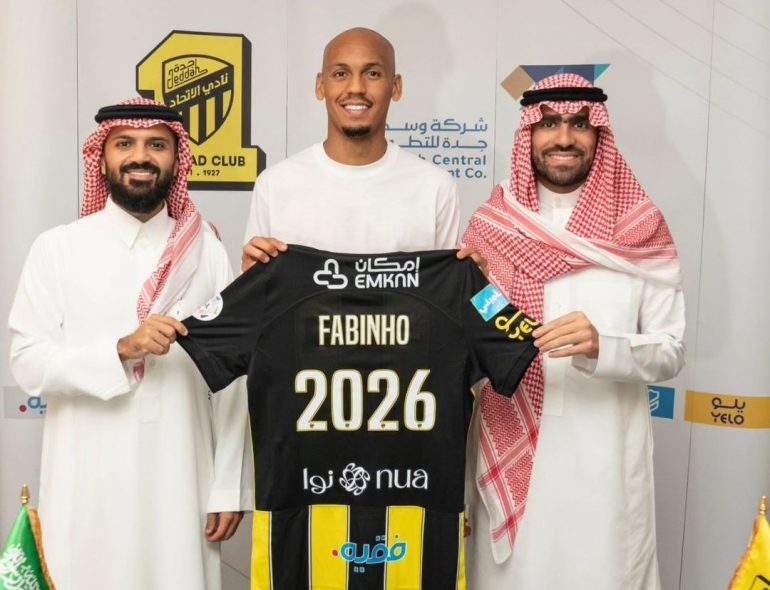 Video is this bizarre exchange is going viral on social media, and it's leaving people stunned. There are several heart-stopping moments, from the choice of gift to immediately dropping it on the ground. One said: "That was painfully awkward to watch." Another added in disbelief, "This is crazy, man." And a third responded to Fabinho dropping his Rolex, "This is embarrassing."