With news of the release of the Skoda vRS Mega Man- pram, dads world over are rejoicing as they can now take their toddlers out in style. Skoda has unveiled its Mega Man- pram, which is being touted as the ultimate all-terrain baby carrier. The recently acclaimed, coolest buggy in the world stands at two meters high. It comes complete with wing mirrors, hydraulic suspension, 20-inch alloy wheels, oversized brake calipers, anti-stress grips, and even a headlamp! Clearly, engineers at the Czech carmaker let their imagination run wild with this one giving us one head-turning super pram.



Banking upon a survey revealing that 33% of British dads admittedly felt embarrassed pushing conventional prams, Skoda set to work and came out with a sporty, 'fit for a King' rendition of the humble pram, putting to rest dads' baby woes. British dads who confessed to limiting their use of baby buggies for an average of 1 hour each week would now be yearning for excuses to take the baby out.

Unfortunately, the ultimate baby buggy won't be up for sale any time soon, having been created as a one-off prototype for the new Skoda Octavia vRS ad. And even if it were to become available in the market, it would set eager daddies back more than $13,000. But here's the catch- Skoda is planning on giving the prototype away in a competition. There is to be one delighted dad (and one very pleased baby). So, stay tuned!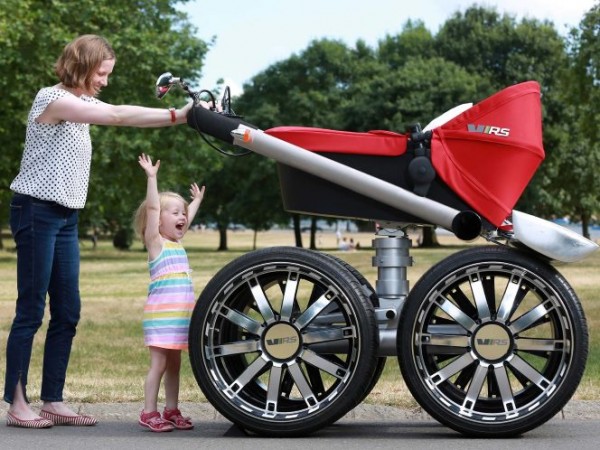 [Via – MSN]