Disneyland is the happiest place on Earth, and gaming resorts are where one loses track of time and hospitals? You may call them safe, secure, and sanitized, but we seldom call them luxurious, stylish, and extravagant. Fact is, they are all of these things and more. As we wouldn't wish upon anyone to go to these lavish hospitals and experience their luxury, we have it all penned down right here for your perusal. Listed below are nine of the most luxurious hospital rooms around the world. If fate ever landed you in them, you'd never want to leave:



9. Henry Ford West Bloomfield Hospital, Michigan, USA
Natural lighting, green landscaping, rainwater collection are words you would typically associate with a stunning business park. The Henry Ford West Bloomfield Hospital is considered one of the best in Michigan for these reasons and more.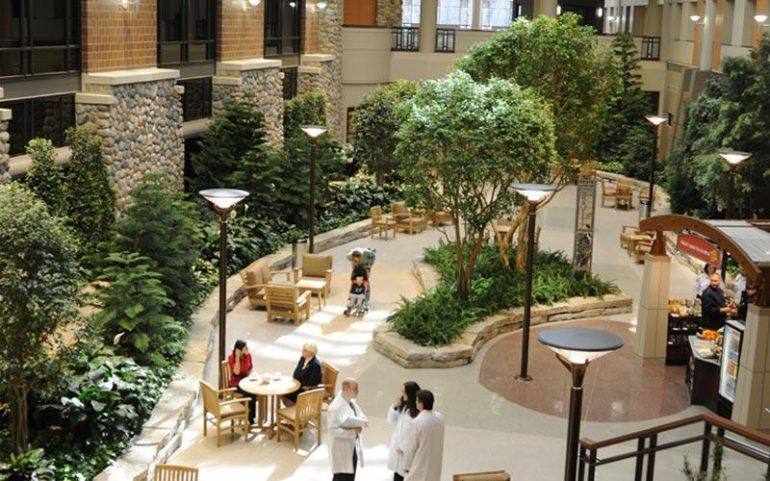 The interiors are thoughtfully done to make it appear like a peaceful sanctuary that works exceptionally well during the trials life poses. The private patient rooms overlooking ponds, landscaped courtyards, woodlands, and wetlands, are done in soothing colors. The bathrooms in the obstetrics unit feature Jacuzzis, so laboring mothers can be made more comfortable.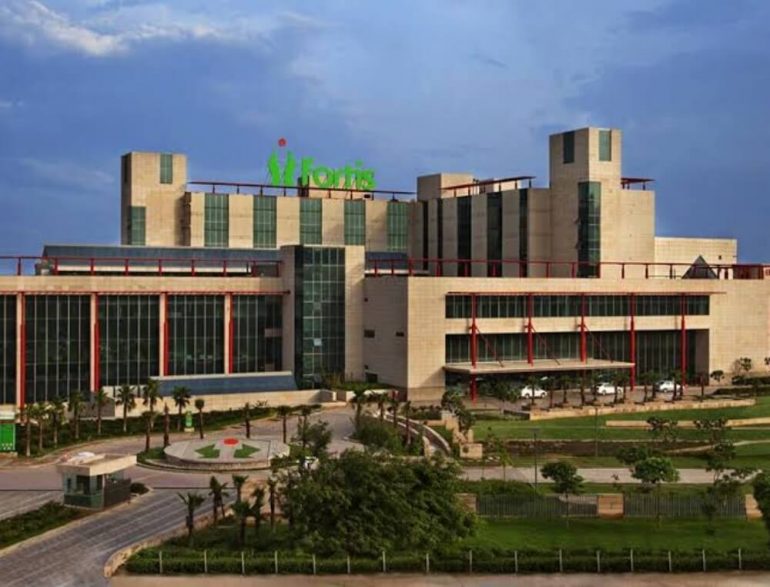 8. Fortis Memorial Research Institute, New Delhi, India
Taking India's healthcare revolution forward by leaps and bounds is Fortis Memorial Research Institute, a multi healthcare center in Delhi. In addition to the well-established medical services, a slew of luxurious offerings include some of the most expensive artworks, a dancing fountain, a mall, retail outlets, and a lounge to relax in.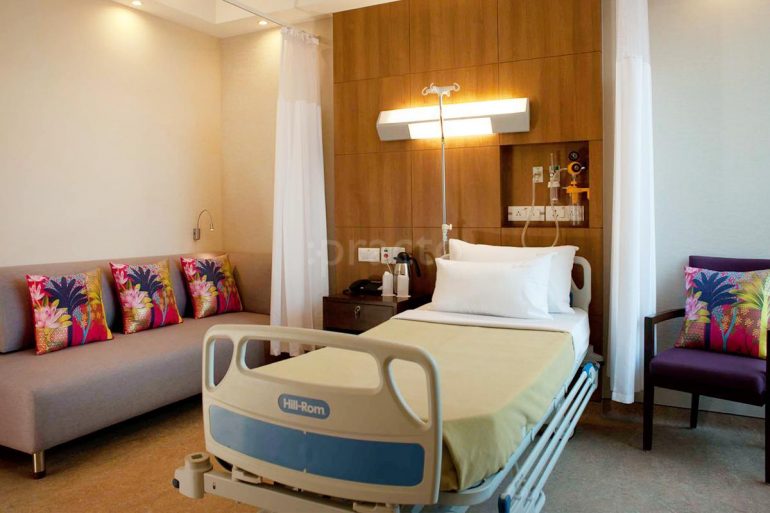 The hospital has a dedicated area spanning 48,600 sq. m only for cafes and food courts. The presidential suite features a separate enclosure for the attendant with a well-equipped kitchenette with everything from a tea/coffee maker, a fridge, and a dining table. Patients or attendants can calm their nerves in the private terrace with a seating area if that isn't enough.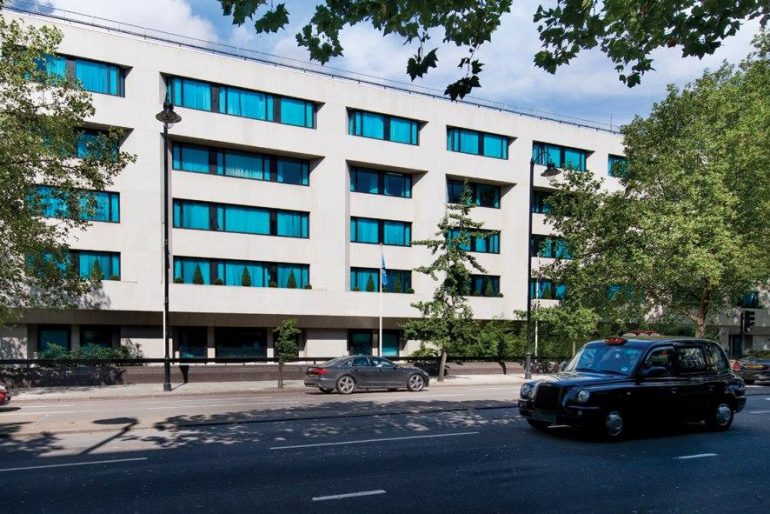 7. Cromwell Hospital, London, United Kingdom
The royal suite at the Cromwell Hospital is one of the UK's finest with five-star luxury, spanning over 200m², with dining, lounge, and bedroom areas, elegant furniture throughout, and a luxurious marble bathroom.

Their rooms are equipped with sound systems, private entrance and one-to-one nursing 24-hours a day. Patients swoon over their fancy limousine pickup service from any London airport.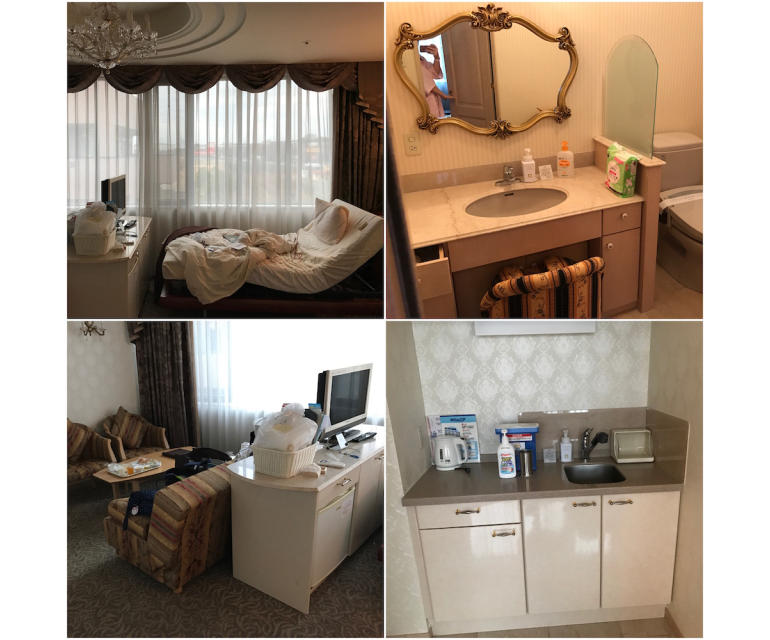 6. Keiai Hospital in Fujimi City, Japan
The Keiai Hospital has been one of Japan's most beautiful private maternity hospitals since 1971. It is known for its opulent interiors and even more for its services like abundant complimentary gifts, personal pampering treats, and beauty treatments.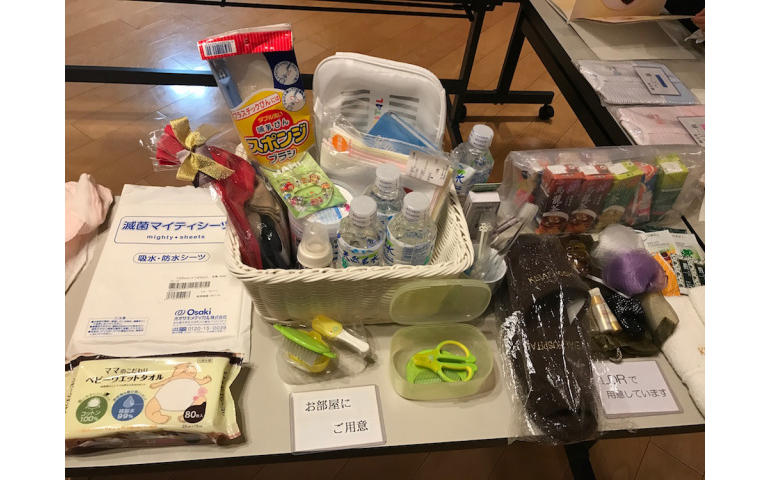 They also offer baby amenities like nappies, bottles, and formula, and the hospital even has its own. The 5-day stay is made memorable not only because of the birth of your baby but also because it's packed with luxury, rest, and rejuvenation coupled with best-in-class food that could beat a Michelin-star restaurant.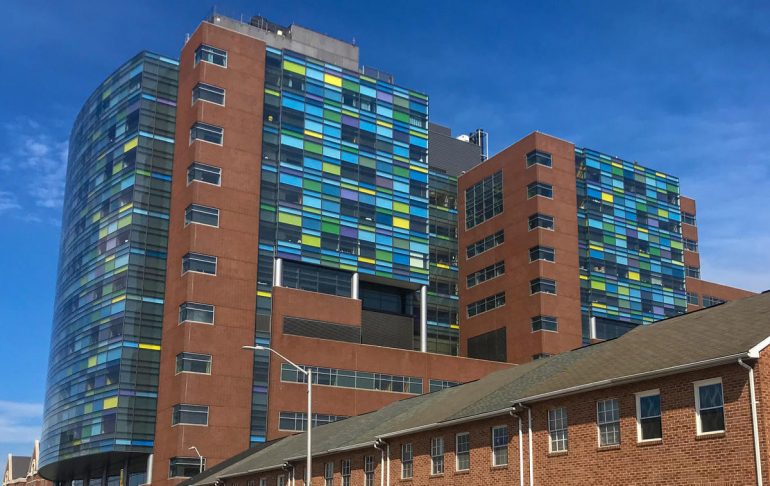 5. Johns Hopkins Hospital, Baltimore
For a century, the hospital has been known as one of the best in the United States of America for clinical expertise and maintaining world-class health and human care standards. The Johns Hopkins Hospital medical campus includes several buildings connected for easy access, but the luxe deluxe rooms in the Marburg Pavilion deserve a special mention. The rooms look inviting with modern wooden details, soft lighting, floral arrangements, and even a patio with views of the medical campus.

They offer a respite room with refreshments for family members to make your stay comfortable. A preloaded iPad is kept next to the patient to review treatment plans and stay clued-in at all times. The dining menu is full of delicious (but healthy) expanded menus for patients and family members. Their fresh bed linens, specialty bath products, and canvas tote bag with plush fleece blanket will remind you of a five-star resort.

4. Mediclinic City Hospital in Dubai:
As you enter the Mediclinic City Hospital in Dubai, a multidisciplinary medical facility in the United Arab Emirates, it will feel more like a staycation and less like a treatment. The exuberant VIP floor holds 12 deluxe suites, each with a separate entrance, private elevators, and valet service.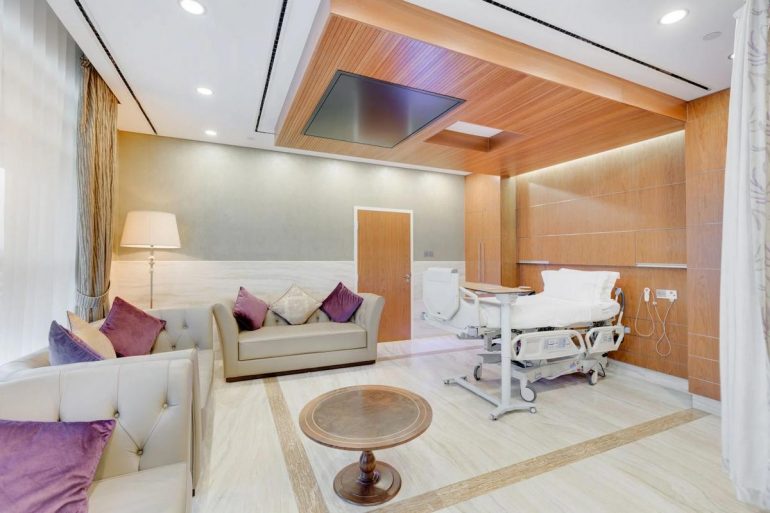 The 356 square meters Royal suite comes with a dedicated entertaining area for the family. Patients and loved ones are treated to gourmet catering with a buffet for up to five people. Friends and visitors can visit the suite via a private elevator. Meanwhile, a dedicated waitress ensures no shortage of tea, coffee, fresh juices, assorted sandwiches, cakes, and pastries. Doesnt sound like a hospital stay.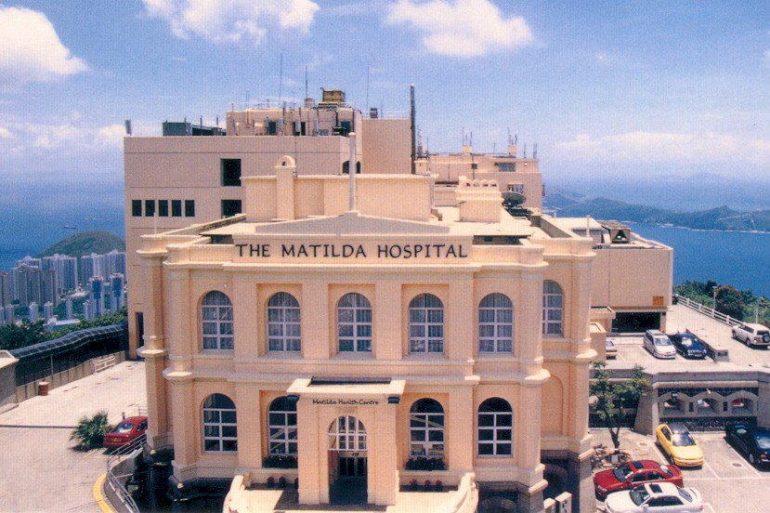 3. Matilda International Hospital in Hong Kong
Matilda International Hospital sits atop Victoria Peak in Hong Kong and has developed an irreplaceable name for its personalized patient care and state-of-the-art technology. The luxury suites of the Matilda International Hospital make the most of its prime location by offering splendid views of the South China Sea through their floor-to-ceiling windows.

Glass paneled walls, LED lighting. Ceiling pendants make for a soothing atmosphere in the suite, while delicious catering provided by the Shangri-La Hotel chain comes as a cherry on the cake.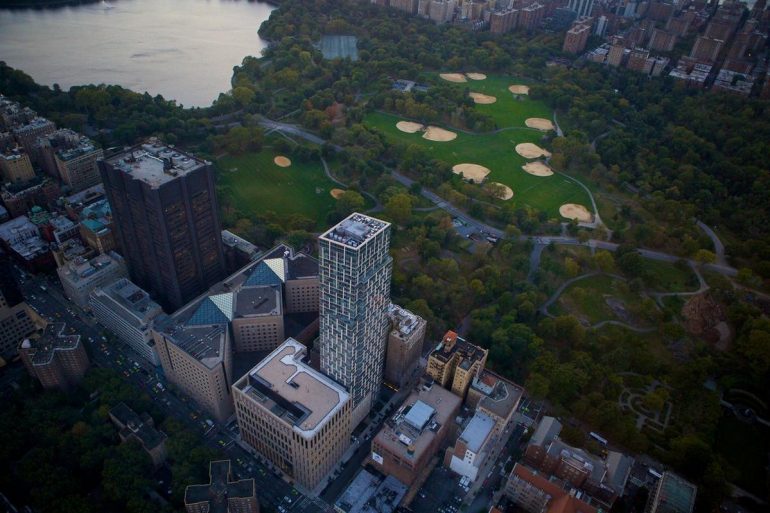 2. Mount Sinai Medical Center in New York
When it comes to premium patient accommodation, Mount Sinai Medical Center, New York, is difficult to beat as with Eleven West. It offers a new dimension of luxury and relaxation. Money may not buy you happiness, but it can get you a room with a view.

The Eleven West private patient suites are accompanied by a gourmet kitchen, daily afternoon tea, and soaring views of Central Park. To ensure the patient remains in the best of mood, they offer round-the-clock visiting hours, complimentary continental breakfast, and assistance in making supplemental arrangements at local hotels.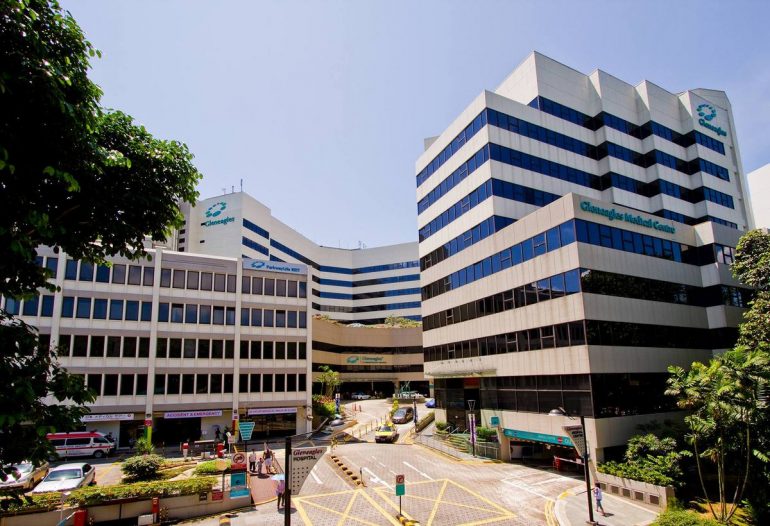 1. Gleneagles Hospital, Singapore
One of Singapore's best hospitals is located next to Singapore Botanic Gardens and close to the heart of the local shopping district. The 258-bed hospital houses are known for their surgical services and gynecology department and their spacious and luxurious suites, Tanglin, Gleneagles, and Nappier.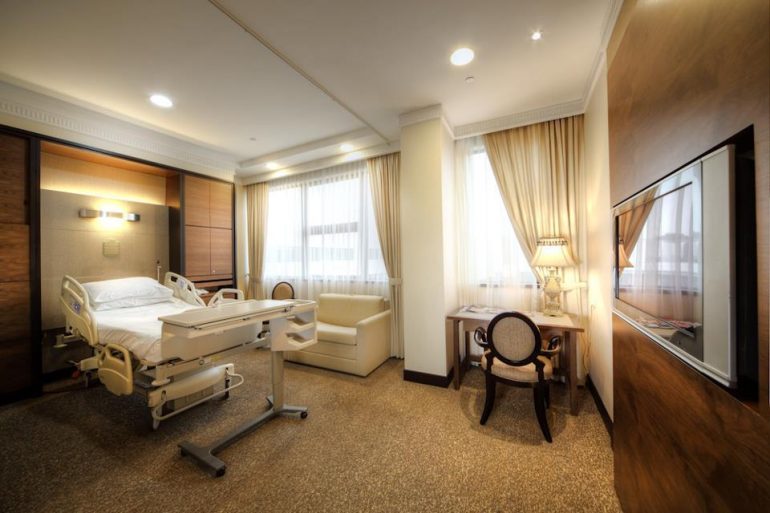 The Gleneagles suite is the most elegant, spread across 119m2. The massive suites are fitted with huge bathrooms and a large LCD flatscreen. The suite comes with an Internet connection, a DVD player to watch movies during your stay, private nurse services, an in-room minibar, and soothing massages. There is an option of opting for a personal stylist, a celebratory cocktail party for ten persons to mark the birth of your babies, or the recovery of a loved one.