There is something immensely royal about smoking a cigar while intermittently sipping on, say a glass of some ultra-premium scotch. However, here to make your cigar smoking experience more than "ordinarily grand" (and outright unaffordable for most) is Gurkha Cigars, that recently introduced a $1,000,000 uber-expensive and highly supreme cigar roll that could in all probability only be owned by thy majesty!

This one is quite undoubtedly is the most expensive cigar in the world and thus created with the finest of care and ingredients you could only ever have imagined. Each of these hand-rolled cigars is first infused with the classic Remy Martin's Black Pearl Louis XIII, which alone retails for $165,000 per bottle. To ensure that every piece of this pocket-shattering beauty is prime and perfect to the tee, only a select group of hand rollers are allowed to lever them. Furthermore, during the entire process, each of the artisans are blindfolded such that their heightened senses guide their movements naturally with minimalistic distractions throughout.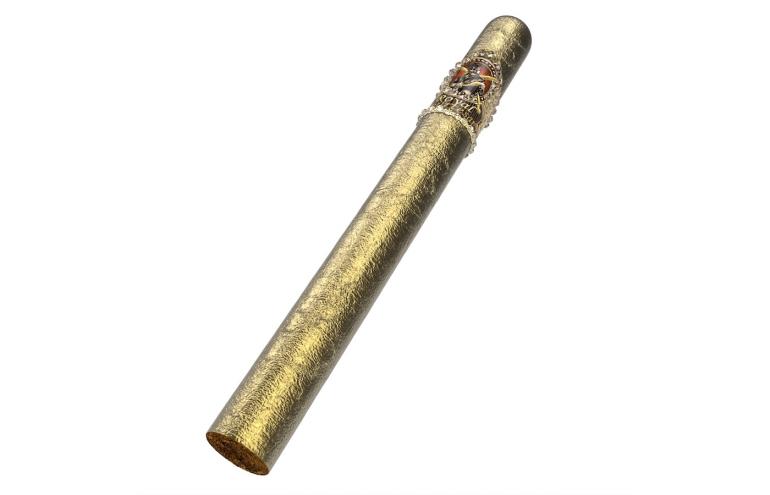 The Royal rolls are then filled with a rare stuffing from the ancient lands in the Himalayas with tobacco that has been watered exclusively with Fiji water. It is further wrapped with a gold leaf and encrusted with diamonds that total up to five carats. For those of you can afford it, the opulent cigar will be hand delivered to you by a messenger who only handles these with white (kit) gloves. Well, calling this mother of a cigar simply badass would also be an understatement!
[Via:Joesdaily]