Think there's nothing luxurious or noteworthy about bookstores? Well, it's time to reconsider. Called El Ateneo Grand Splendid, this bookshop is located in the 100-year-old Grand Splendid Theater, which opened in 1919 and was later converted into a cinema. In 2000, it gained a new lease on life as the El Ateneo Grand Splendid bookstore and now welcomes around a million visitors each year.

The building as originally designed by architects Peró and Torres Armengol while architect Fernando Manzone was the one responsible for turning the former cinema into a bookstore.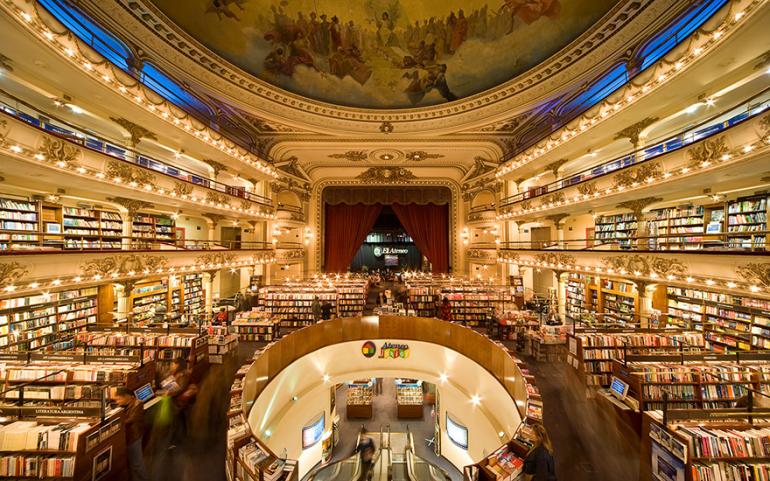 Manzone retained many parts of the theater including the stage, the balconies, the architectural details and the red curtains.


Restorations amounting to AR$3 million were necessary to restore the space to its full glory.


However the investment has definitely paid off given that it was named the second most beautiful bookshop in the world by The Guardian in 2008.


The store boasts over 4,000 non-Spanish titles, however the English titles are pretty limited. You can find classical and jazz music CDs on the second floor and pop music in the basement.


The exterior as the building is as grand and photogenic as the beautiful interior. Located at 1860 Sante Fe Avenue, Recoleta, this bookstore sees an average of 3000 footfalls ever day!
[ Via : Wander-Argentina ]