The world is fixated on Louis Vuitton and everything from the LVMH stable! What does the titan behind the luxury house shop for? The French entrepreneur purchased Casa degli Atellani, a 15th-century landmark on Corso Magenta in Milan. Bernard Arnault's latest possession was better known as Leonardo Da Vinci's vineyard and former residence.



How much moolah the chairman and chief executive officer of LVMH Moët Hennessy Louis Vuitton had to shell out to get the property from the Conti and Portaluppi families is unknown, but it would be positively colossal. The 1490 residence was laced with as much art and essence of the artist as his revered masterpieces.

In fact, the property was donated by Ludovico "Il Moro," Duke of Milan, to Da Vinci in 1498 while he was in town to paint his masterpiece "The Last Supper," per Corriere Della Sera. The Milan residence then landed in the acquisition of senator and entrepreneur Ettore Conti in 1919, whose son-in-low, revered architect Piero Portaluppi, restored the estate. In 2014, the restored 16-row, two-acre vineyard and the only existing wine-producing estate in the center of a metropolis opened its lush doors to visitors.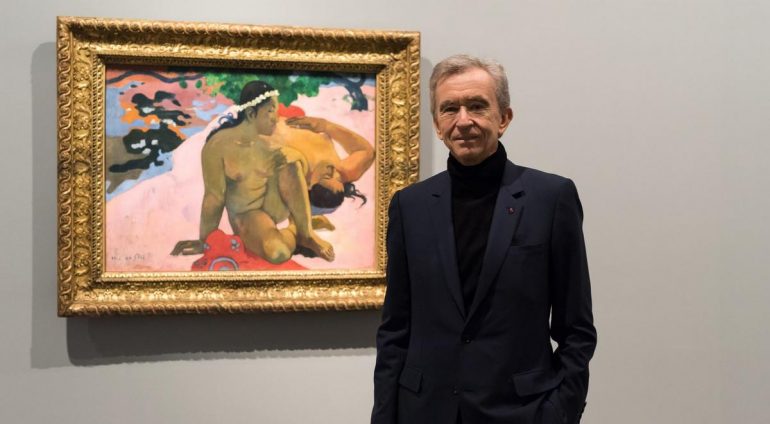 Tourists revel in six well-appointed apartments and enjoy private events and cocktail receptions. It looks like an excellent way to celebrate becoming the wealthiest man on the planet, overtaking Tesla CEO Elon Musk. Arnault, the CEO and Chair of LVMH, stole the numero uno position with a staggering $176.6 billion net worth.