Olaf Carlson-Wee is better known as the founder and CEO of cryptocurrency investment firm Polychain Capital. The man is known for his immense wealth, a crypto king of sorts with his flashy, fashion-forward idiosyncratic attire in place of a crown. At 32, Carlson-Wee is the owner of a $28.5 million for a part-time L.A. home perched in the hills directly above L.A.'s bustling Sunset Strip. We are bowled over by the fancy mansion that's truly fit for a new-age king. This is what it looks like: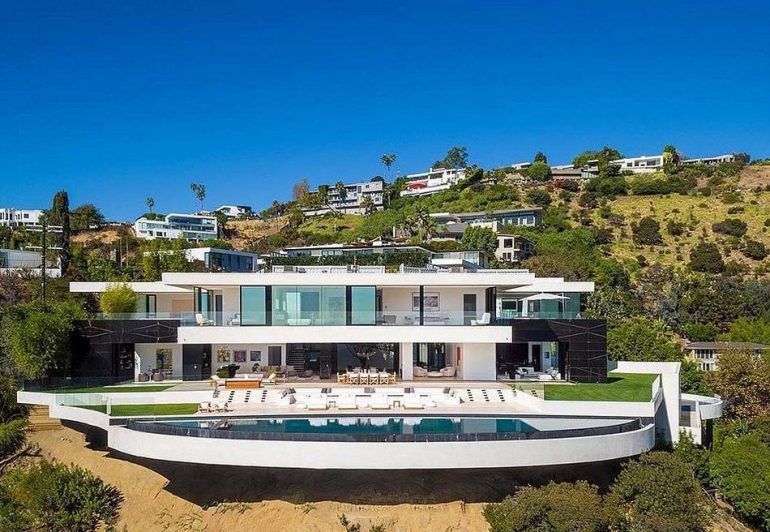 Sited atop one of the area's largest promontories, the 1.07-acre property includes a 12,000-square-foot contemporary mansion with unstoppable views spanning the entire L.A. basin

Designed by architect Paul McClean this modern dwelling is masked from the street behind gates and a tall hedge. Seen here is a broad driveway that leads to the garage.

The living room sits adjacent to the dining area, divided by the dominance of a floor-to-ceiling slab of black marble.

There are lounge areas spotted around the house that renders fantastic views of the Downtown L.A. skyline to the Pacific Ocean and Catalina Island.

One of the best spots in the mansion to relax and rejuvenate is near the crescent-shaped pool is suitable for either wading or swimming. However, the breathtaking views might make swimming difficult.

A man featured in the Forbes 30 Under 30 list has to own a home with a subterranean movie theater with best-in-class features. Olaf Carlson-Wee's theatre is soundproof, offering tiered seating for at least a dozen guests.

Imagine waking up to these exceptional views and ending your day with stunning glistening panoramas. The penthouse level master suite gets you the best of both via wraparound glass sliding doors.

The entryway is grand, with a predominant gnarled olive tree that stands out in a soothing reflecting pool.

The gym here is inherently a fun place that offers it all from openness, great light, uninterrupted views, and direct access to a balcony.
[Via: Dirt]