If you have $38 million to spare and are looking to purchase a home and a few luxury cars in one package deal – this piece of news is just for you! Presenting: Palazzo del Cielo (Italian for Palace of the Sky), a penthouse condo located in the Mansions at Acqualina that comes not just with one but two sets of luxury wheels, all-inclusive in its take away price!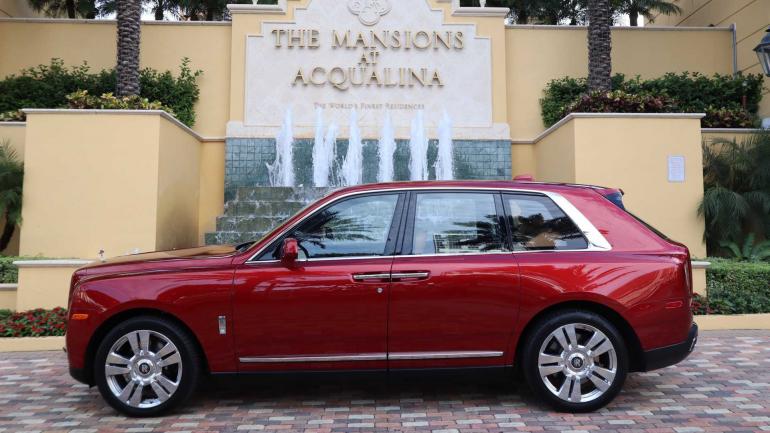 Part of a new hyper-luxury residential complex on Sunny Isles Beach just north of Miami, the 47th-floor condo redefines ultra-luxurious living and takes it to a wholly different level! The uber-luxe residence includes 10,000 square feet of marble floors, ceilings as high as 30 feet, a glass-bottom swimming pool, and 3,000 square feet of outdoor terrace space. It further showcases the most premium décor with luxury fitting and artifacts adorning each corner of the home.
However, the cherry on the cake is the set(s) of luxury wheels that come along with the sprawling parking space at the Condo: A Rolls-Royce Cullinan, (befitted in a Magma Red exterior along with a bespoke tan and black leather interior) and a plush Lamborghini Aventador. Being the best in luxury automobiles, the premium cars together cost close to $750,000, the entire worth of which is included (or apparently so) in the $38 million take-away prices of the opulent Miami Condo! All said luxury living cannot get any better than this!
[Via:Motor1]