Kim Kardashian left us confused with her million-dollar selling spree. In just one week, the billionaire entrepreneur listed two homes, a $5.3 million Hidden Hills property and a $3.5 million Calabasas flat. It is clear she intends to sell off two smaller homes for one massive $70.4 million oceanfront estate on the Encinal Bluffs. The reality TV star-turned-billionaire shapewear mogul has purchased the mansion on one of Malibu's most elite addresses, once home to iconic 90s supermodel Cindy Crawford and her hospitality entrepreneur husband Rande Gerber.



The 1944 home sat on 6-acre land and was once owned by biotech entrepreneur Walter de Logi. His widow sold it to Crawford and Gerber for $50 million. The couple divided the massive estate into two parcels, a 2.8-acre vacant lot and a 3.2-acre spread containing the main house. The plot with the house was sold to Adam Weiss, who sold the property to Kardashian.

Kim Kardashian currently resides at her vast estate in Hidden Hills. This Mediterranean villa-style house would make for the perfect fancy seaside vacation. Her new elite neighborhood includes big names like retired TV super-producer Marcy Carsey, Leo DiCaprio, Neil Diamond, and Michael Eisner.

The 7,500-square-foot home features four bedrooms and 5.5 bathrooms. The neutral-hued family home boasts several spacious living areas. The ceilings are high; the windows are large, exhibiting expansive dazzling whitewater and sunset views. A genuinely intimate setting!

Kim Kardashian is nothing if not a fitness freak, and maintaining her hot-bod requires a well-equipped gym, which the estate offers. Kardashian siblings are often spotted working out together, and this home helps keeps their routines intact even on holidays.

The highlight of a large house is a dedicated dining area. Kardashian's home flaunts a semi-formal dining area, which is apt for her huge clan and opens out to a more cozy dining patio with ample space to relax al fresco.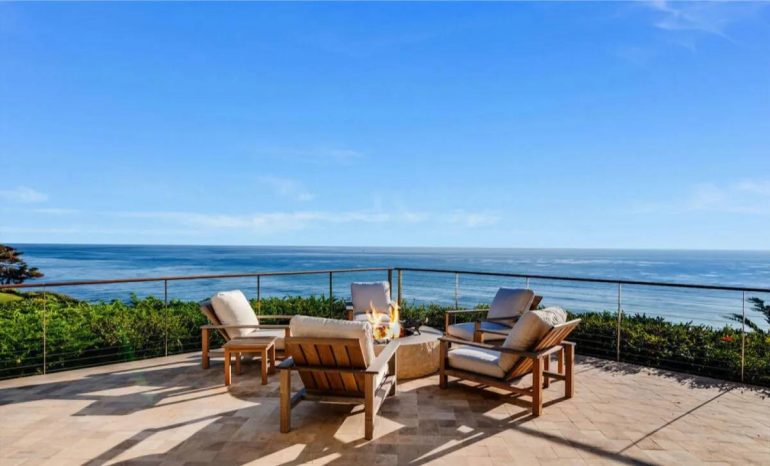 The best spot to soak in the sun, have some uninterrupted views, and have deep conversations is the al fresco dining area, complete with a round table located at the very edge of the home, closest to the sunsets.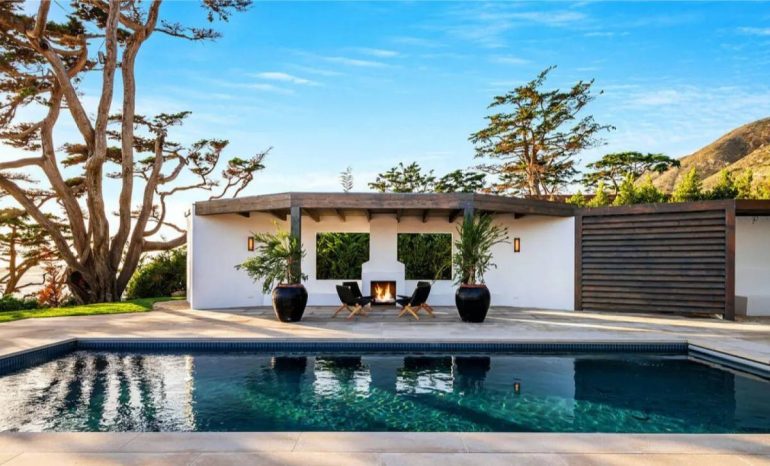 According to Dirt, the wraparound deck extends to the pool area, which features a cabana and fireplace.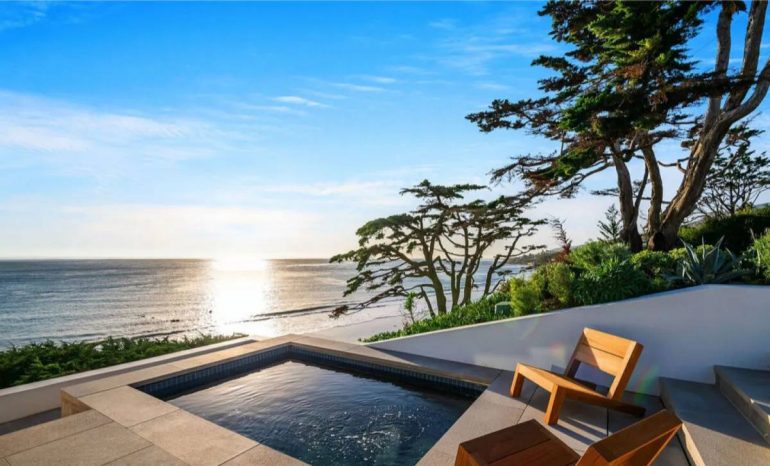 The home offers several spots to enjoy stunning natural vistas, like the calming pool patio featuring concrete steps leading down to a separate spa.

A house with four kids and a billionaire mum cannot exist without at least one OTT amenity. In Kardashian's latest real estate purchase, this role is played by lushly landscaped tropical grasses and trees enveloping a full-size tennis court.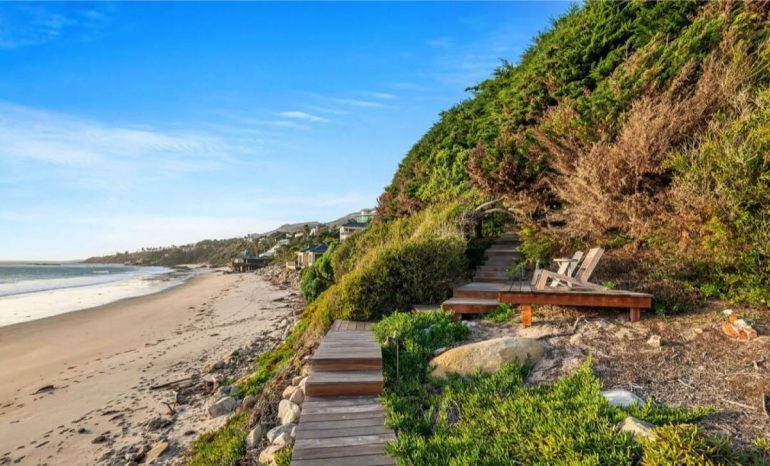 The stairs lead to a secluded beach, the highlight of a weekend getaway, and the best way to unwind with a bunch of kids. The lack of public attention will be a welcomed change as the home is behind an impenetrable hedge wall and a towering gate, invisible from the street.