Megadonor Mackenzie Scott is back, and this time with a mansion in tow! The ex-wife of Amazon founder Jeff Bezos became the sole owner of a Beverly Hills mansion after her divorce. The 2.5-acre Beverly Hills property was sold for a whopping $37 million, with the proceeds donated to a California homeless charity, California Community Foundation. The home bought by record producer Mike Caren features a 12,000-square-foot primary residence built in a Spanish hacienda style nearly two decades ago.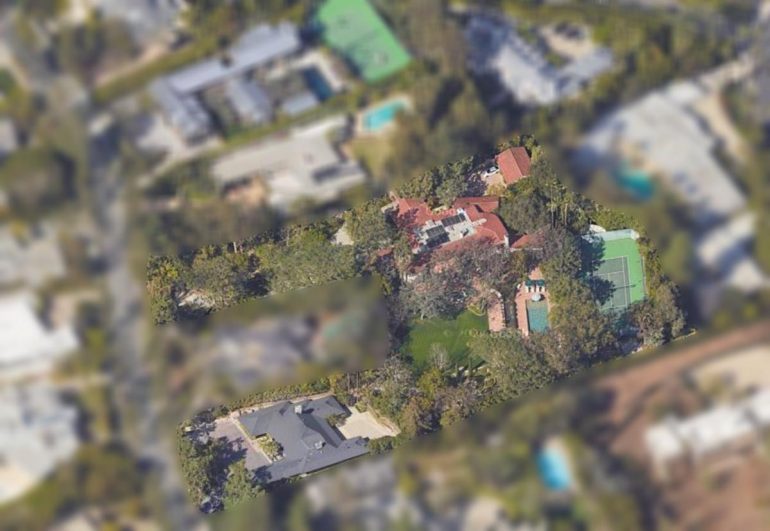 The main house boasts 13 bedrooms and 14 bathrooms. Adjacent lies a 4,500-square-foot guesthouse. The sprawling property boasts a lap-lane swimming pool, a full-size tennis court, home theatre, patios for outdoor entertaining, and parking for at least 12 cars. The Amazon power couple bought the home in 2007 for $24.4 million.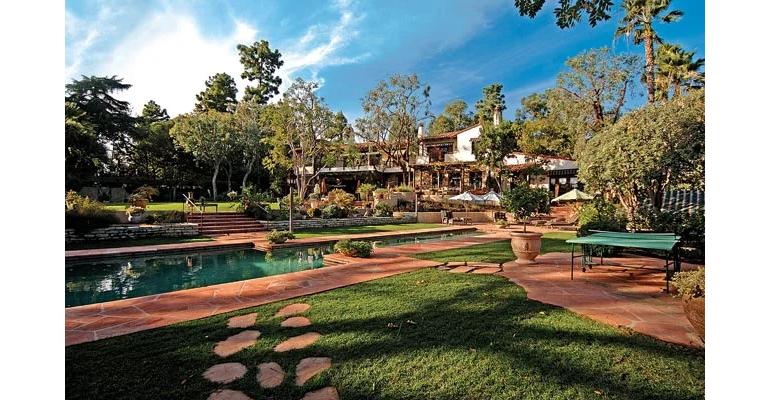 Per Mansion Global, of the $37 million Mr. Caren paid for the home, 90% is set to go to the foundation's affordable housing grantmaking. The remainder "will be used to support its immigrant integration program to advance opportunities for the millions of immigrants from throughout the world who call Los Angeles County home," California Community Foundation said in a news release. "We are grateful to MacKenzie Scott for investing in our community," California Community Foundation said.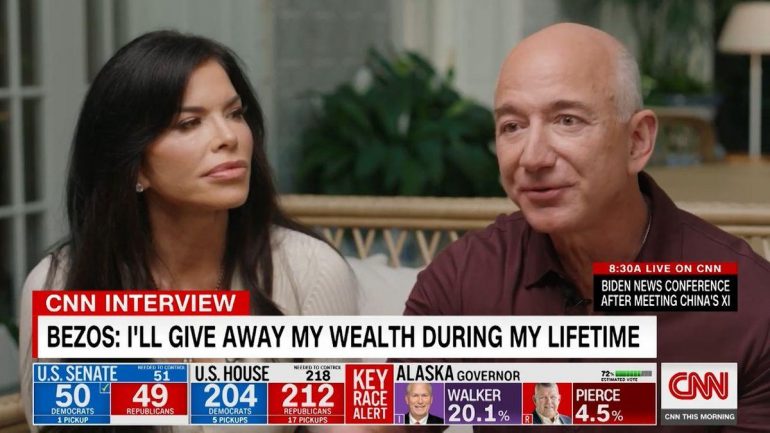 "Through the sale of this home CCF will have the resources needed to be able to grow our reach in the community and provide additional grants to nonprofits in L.A. County that are building affordable housing or are advocating on behalf of tenants." Following ex-wife MacKenzie's generous footsteps is centibillionaire Jeff Bezos, who admitted philanthropy is not easy and plans to give away most of his $124 billion fortune.
Meanwhile, in a mere seven months, Scott has donated $2 billion to 343 foundations across the country. Scott was married to billionaire Bezos for 25 years and was awarded $38 billion for her stake in Amazon. She has already given away a staggering $14 billion to charities following her pledge to donate at least half of her wealth.