California Bay Area is as much a celebrity as the Hollywood honchos living there. From Tom Hanks, one of the most accomplished actors globally, to James Franco, everyone has called this area their home, and several affluent people like to follow suit. As much as these homes are sought-after, one really doesn't expect a burned-out Bay Area home to have offers pouring. A burned-out family home in Walnut Creek has hit the market for $875,000. On September 11, 2020, the home at 254 Tamarisk Drive was devastated by a two-alarm fire. The fire engulfed the roof and annihilated the garage. Firefighters ascertained that the conflagration started in the garage, though a cause wasn't revealed.


One would imagine this ravaged home to be ignored entirely as nothing about it seems attractive anymore. Still, it's genuinely tough to keep homebuyers away in Bay Area's ultra-competitive real estate market. Instead of running away from a wrecked home, people are running towards it as it presents the opportunity to renovate from scratch and make it as you please. One doesn't have to spend a lot of money tearing down the property either, as the fire is already taken care of.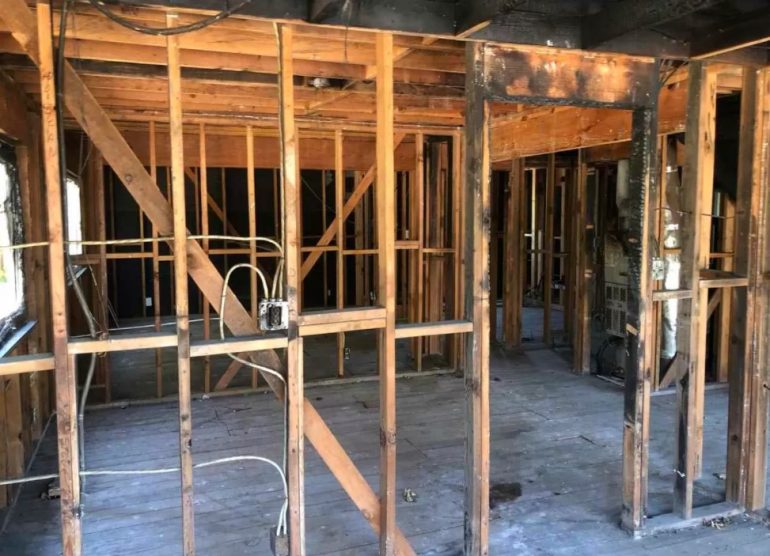 The blurb reads, "Bare bones opportunity to renovate/rebuild/restore. Extensive damage from a fire has this house stripped to the studs on both floors. This one is ready to start fresh and build to suit your style preferences. Opportunities like this are rare to make dramatic changes to a home and floor plan … this is more than a fixer, and the potential is limited only by imagination."

The 4-bedroom, 2-bathroom home that is a charred shell of a home has been on the market for only six days and already has eight offers in place. The average home price in Walnut Creek is $1.1 million, and this burned-out property has buyers ready to pay $875,000 despite the requirement to pay cash only.
[Via – NBC]