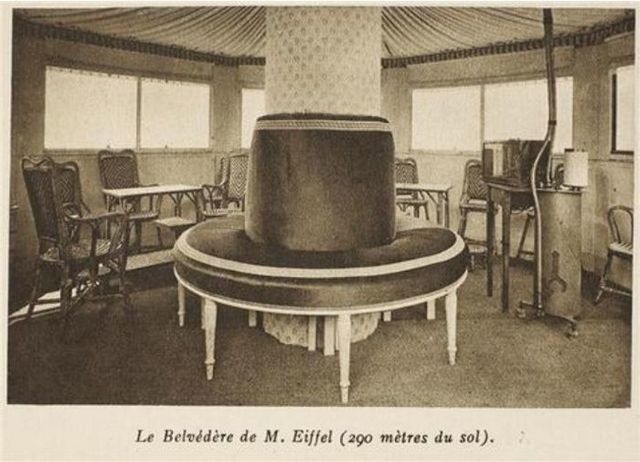 The Eiffel Tower may be one of the most visited monuments in the world, but it houses a secret that not many are aware of. Alexandre Gustave Eiffel who designed the iconic lattice metal tower created a private apartment for himself on the third level- about 1,000 feet above the ground! The apartment is understandably tiny, but -according to writer Henri Girard who authored the book La Tour Eiffel de Trois Cent Métres- it was well furnished with wooden cabinets and tables, velvet settees, and flocked wallpaper.

The writer goes on to state that Eiffel became a much envied figure in Paris for he refused to rent out the space for even the highest sums. Though if reports are to be believed the inventor Thomas Edison was granted the honor of being entertained here by Eiffel. Edison supposedly gifted him a phonograph in return.
Such is the exclusivity of the apartment that even now, nearly a century after Eiffel's death, his sky high apartment is not open to the public.
[Via – House Beautiful]