If you have lived anywhere west of the orient most of your life and find yourself wanting to get a taste of Vietnam, our top city recommendation to you would be Saigon. The city is a zigzag of whirring scooters, and flecked with noodle-shops, ca phe sua da (Vietnamese iced coffee with condensed milk) joints, and legendary banh mi corners where the bread is crusty and queues long. Saigon or Ho Chi Minh City is nothing if not chaotic, buzzing from its (mostly young) 8-mil population; foreigners throng it all year round for transit and tourism alike, several staying longer than planned as a direct result of the craft beer boom. The market is open and industry growing in the increasingly expat friendly metropolis, that is a melting pot of cultures, cuisines, and tongues. While it is all that, and then some, it is also just mere hours from the country's rich and relaxed southern coast, where the sand is white, and life is slow. We discovered this with Anantara Mui Ne Resort.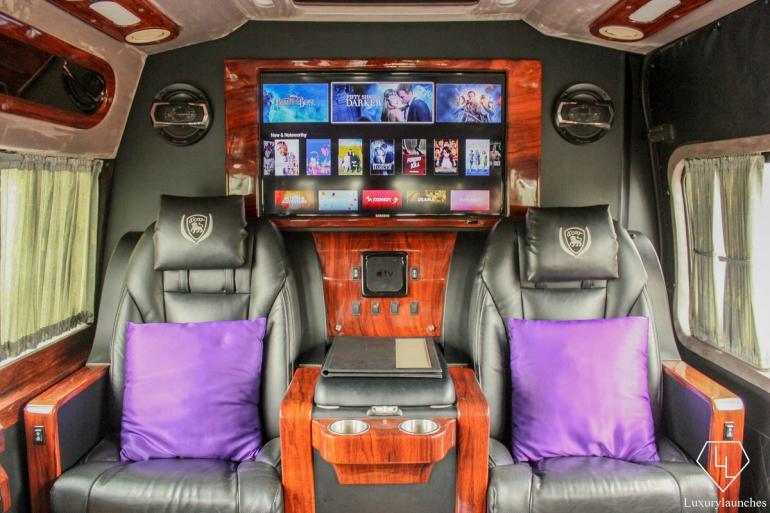 A little over four hours from Saigon, Mui Ne is a land of beach and dunes, southern hospitality, and seafood. A coastal fishing town, it boasts a slow, sleepy quality, and remains visibly devoid of brash, drunken tourists, making it ideal for a relaxing getaway. And owing to ideal wind conditions, the bucolic cove is also a kite-surfing mecca, we hear. The highway to here is smooth as they come; it took us 4-ish hours and 1 not too shabby lunch-stop before we were pulling into the hotel driveway. And for our efforts toward drawing the car curtains, hooking up the Netflix and reclining all the way back in our chairs complete with footrests, we were rewarded with 10-minute head-and-shoulder massages in the lobby upon arrival. Set in the main building, the contemporary lobby is open and inviting, and your gateway to the seaside resort's plush one and two-bedroom villas, and well-appointed rooms. The property also houses two restaurants, a lounge, and a wine room, as well as a gym, spa, and beachside pool.
ACCOMMODATION
Our home for the weekend was a One Bedroom Pool Villa; allow me to give you a tour – 90 square meters of living space is shared by an outdoor bath with separate rain shower, dining pavilion, private swimming pool, and four-poster King bed. There're also other things, things we never used, like an LCD satellite TV, iPod docking station, and tea and coffee making facilities, because we practically lived in the private pool between checking-in and out. We did, however, try to get a warm bath going twice, but it seems the water heaters simply aren't big enough to keep up with the size of their massive tubs, and within seconds of turning on, hot tap water runs cold. So, we ended up showering. A lot. Our villa, and the property in general are sat on what is clearly the neatest strip on Mui Ne's long coastline; when not lounging on our private sunbeds or in the pool, we'd slink out there for cool dips and laying flat on the white sand, so the waves tickled our toes, sometimes washed us right out, while the sky overhead changed shades and the sun came down.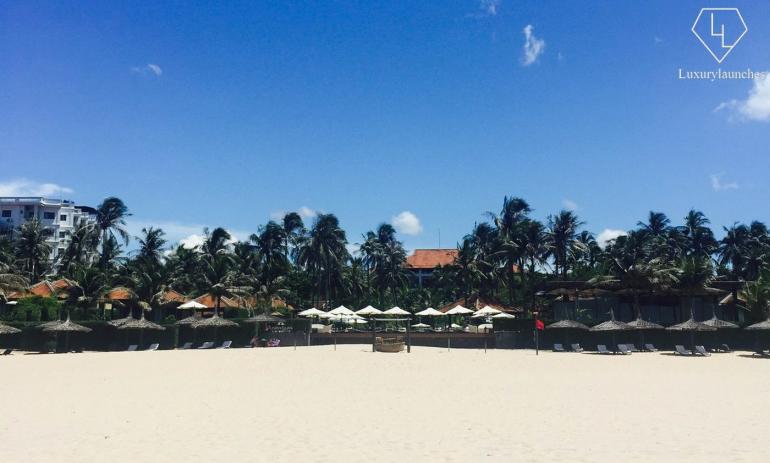 REJUVENATION
If you're anything like us, you'll agree sunsets are made better by a round of drinks. Anantara Mui Ne Resort certainly agrees; they do happy hours on their incredible fresh fruit cocktails just in time for sunset, by the pool beyond which the seemingly endless beach stretches. And the bar inside their gorgeous pool is the perfect setting to slurp them. The pool bar also recently launched local brewer Pasteur Street Brewing Company's award-winning Jasmine IPA on tap, which we'd say is a step in the right direction. The resort has an on-site spa for when you're looking to detox, that is absolutely quaint and of which we will be sharing more in due course. There's also a gym here, but we couldn't tell you any more on that than your newspaper boy; we're the beach-bumming variety of traveller and only ever peek inside a gym as a reminder to our future selves to workout "tomorrow". The luxury hotel also boasts a reading lounge and business center should the need arise to catch up on light reading outside of any place that resembles a sundeck, or see/ Skype clients.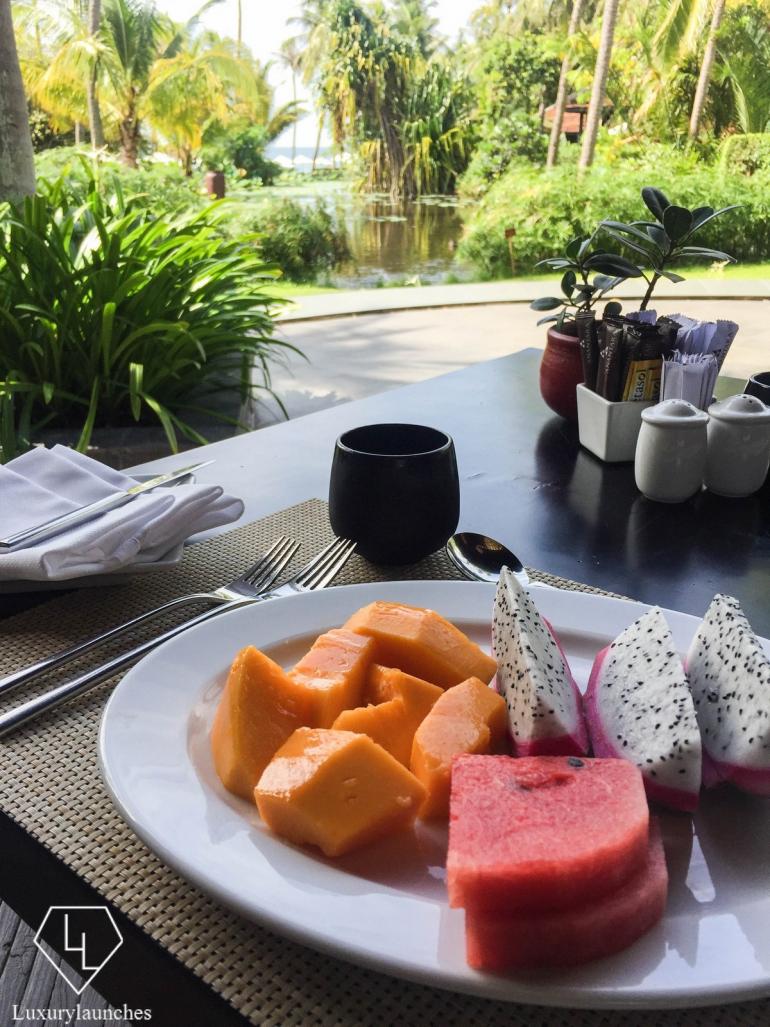 DINING
And finally, for food – we had to eat, of course, even though it would've been just as easy to forgo sustenance – mealtimes were spent between L'Anmien Restaurant, their All Day Dining venue, and where we breakfasted, and Thung, which is poolside along with being beach-adjacent. The night we dined there, we were the only guests at Thung. But instead of feeling isolated, we got the sense that we were partaking in a private dining experience; the waves could be heard lashing onto the shores, lighting was dim, service top-notch, meal superlative, and the drinks put the concept of 'fresh-fruit cocktails by the beach' around the world to shame. Highlights of our meal include a killer Cobia fillet, a refreshing passion fruit-gin tipple, and the most extraordinary tartine we've ever tasted – perfectly crusty baguette-half topped with decadent cheese, eggplant, grilled tomatoes and crunchy salad; everything else paled in comparison, so much so that we would gladly return for Thung's cheese preparations. Or for the banh mi counter at breakfast that does an insane version of the celebrated Vietnamese sandwich – with perfectly smooth pate and sweet-vinegary salami – thrusting L'Anmien in a league of its own.
VERDICT
Food aside, would we want to return to Anantara Mui Ne Resort? Sure. While the room amenities in the resort could do with some upgrading, its beach location and the sheer size and style of the pool villas definitely warrant a return trip. And the same way we discovered a craft beer onsite, we'd like to return to fresh craft coffee and spirits next time. Luxury hotels are the ones with actual resources to support local craft, and as we already mentioned, Anantara Mui Ne Resort seems to be taking steps in the right direction.
Where: Anantara Mui Ne Resort
Mui Ne Beach, 12A Nguyen Dinh Chieu Street,
Ham Tien, Phan Thiet, Bình Thuận, Vietnam
Phone: +84 252 3741 888
Note – The critic was invited by Anantara Mui Ne Resort, Vietnam. But all the opinions expressed herewith are her own.