Bentley unveiled the 2013 Continental GT and GTC V8 last year at the Detroit Motor Show. Calling it underpowered won't be right, and rather the 5000 pounder handles like a nimble small sports car. But to bridge the gap between the entry-level V8s and the fire breathing V12, Bentley had given subtle updates to the GT and GTC V8 models just before 2013 Frankfurt Motor Show and made it sleeker and faster. Named the S models, the coupe and the Cabrio both have been given a performance upgrade of 21 more horses and 15 pound-feet of torque to bring the total to 521 hp and 502 lb-ft.



This upgrade of output from the same 4.0-liter twin-turbocharged V8 engine has been achieved without hampering the fuel economy or emissions. Though the underpinnings and shockers are the same as the old ones, they have been recalibrated to provide sharper handling and faster 0-62 timings. All the upgrades add to help the GT V8 S slice three-tenths off the 0-62 Mph time of the GT V8, the coupe clock in at 4.5 seconds, and the convertible two-tenths slower at 4.7 seconds.

Visually, the car has been given a minor facelift to match with the performance upgrades. Revised side sills, rear diffuser, front splitter, and a blacked-out radiator grille make it look sharper. The new model will ride on 20-inch wheels and V8 S badging on the front fenders. Bentley hasn't confirmed the pricing as of yet, but the deliveries are expected to start from early 2014.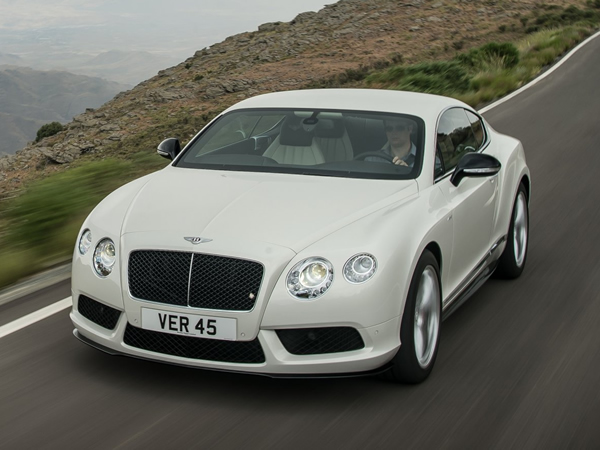 [Via – Bentley]