There are very few yachts that can actually be called floating palaces. One such example of opulence is Al Said, one of the largest megayachts in the world. This extravagant 509-footer belongs to the ruling family of Oman, which explains why it looks like a floating palace. German yard Lürssen delivered the beauty in 2008 to Sultan Sayyed Qabus bin Said as Said of Oman, also known as Sultan Qaboos bin Said and this royal gem has hit the market for the first time through BlackOrange Yachts. This massive vessel flaunts an unmatched 75-foot (23-meter) beam enhanced further by Espen Øino.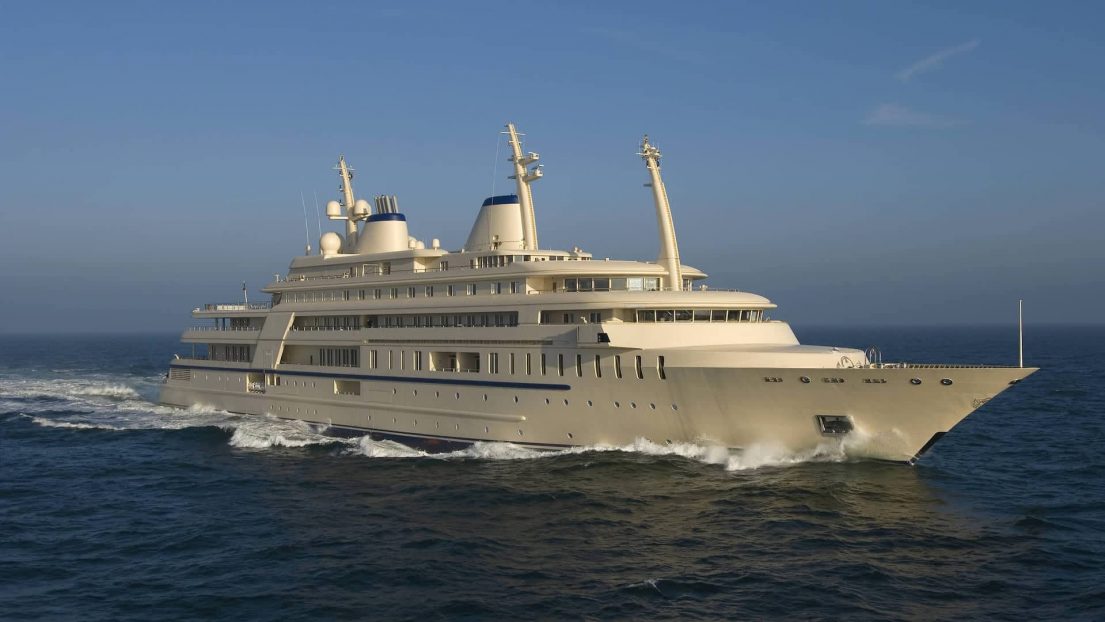 Al Said is currently in Muscat, Oman, and the price will be available upon request from her central agent, BlackOrange Yachts. This magnificent creation is slightly shorter than Lürssen's Dilbar megayacht belonging to Russian oligarch Alisher Usmanov. The 512-foot Dilbar yacht, worth $600 million also designed by Espen Oeino, is the 5th largest yacht that's longer than a football field. It manages to fit the most extensive pool ever installed on a ship. Al Said is the 6th largest yacht globally and doesn't fall short in style, amenities, and luxuries. Let us take a closer look: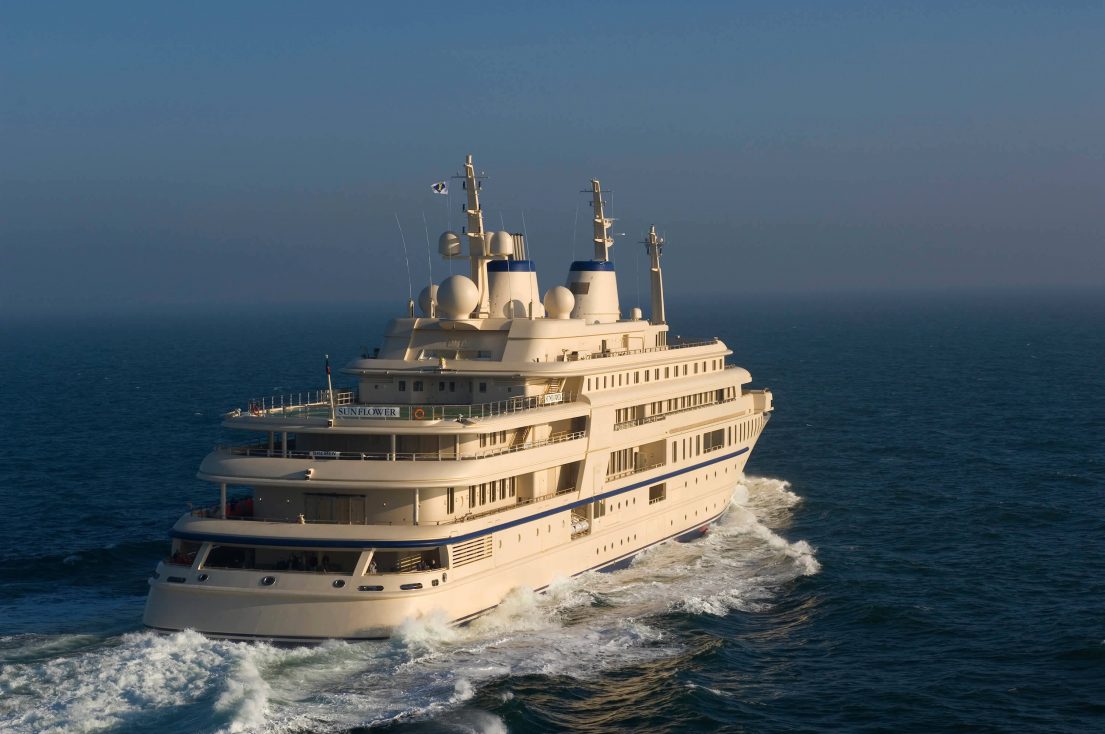 The amazing Al Said yacht:
This imposing steel yacht comes with an enormous volume of 15,850 gross tons. Its main superstructure is made extensively using aluminum. With a 75-foot beam, it can easily afford significant reception areas and equally large private accommodations fit for royalty.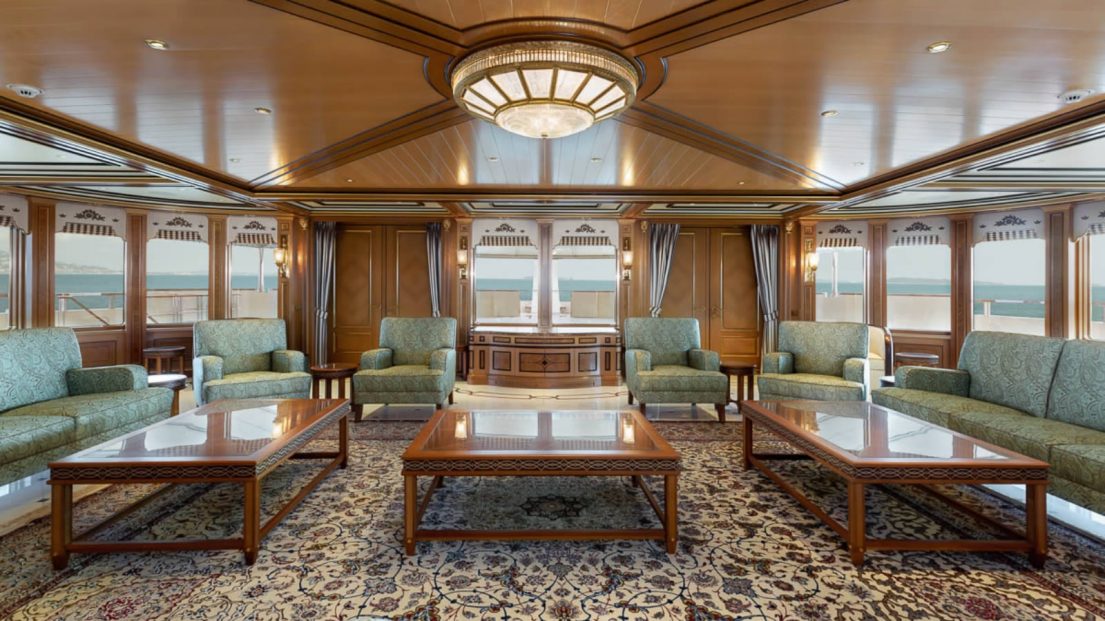 The owner's suite is exceptionally lavish, with a sprawling 538-square-foot sleeping area and an equally vast 431-square-foot dressing room. In addition to spacious living areas, the suite also includes an office, a saloon, and an en suite bath with a hot tub.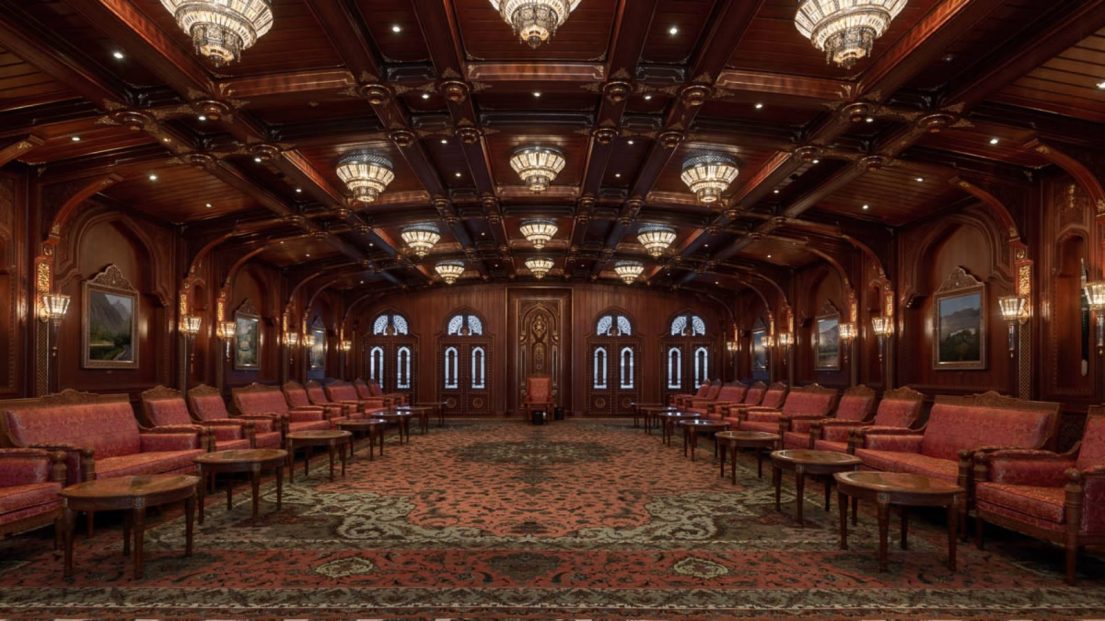 Guests will always be treated like royalty onboard Al Said, as it accommodates an impressive 70 guests in 26 cabins spread across six decks. A crew of 174 members is instrumental in maintaining the sixth-largest yacht in the world that flaunts fully equipped medical rooms, a dental care room, numerous meeting spaces, and entertainment amenities, including a private cinema. The interiors are done up in exquisite Omani details throughout the décor, many executed by Omani craftsmen.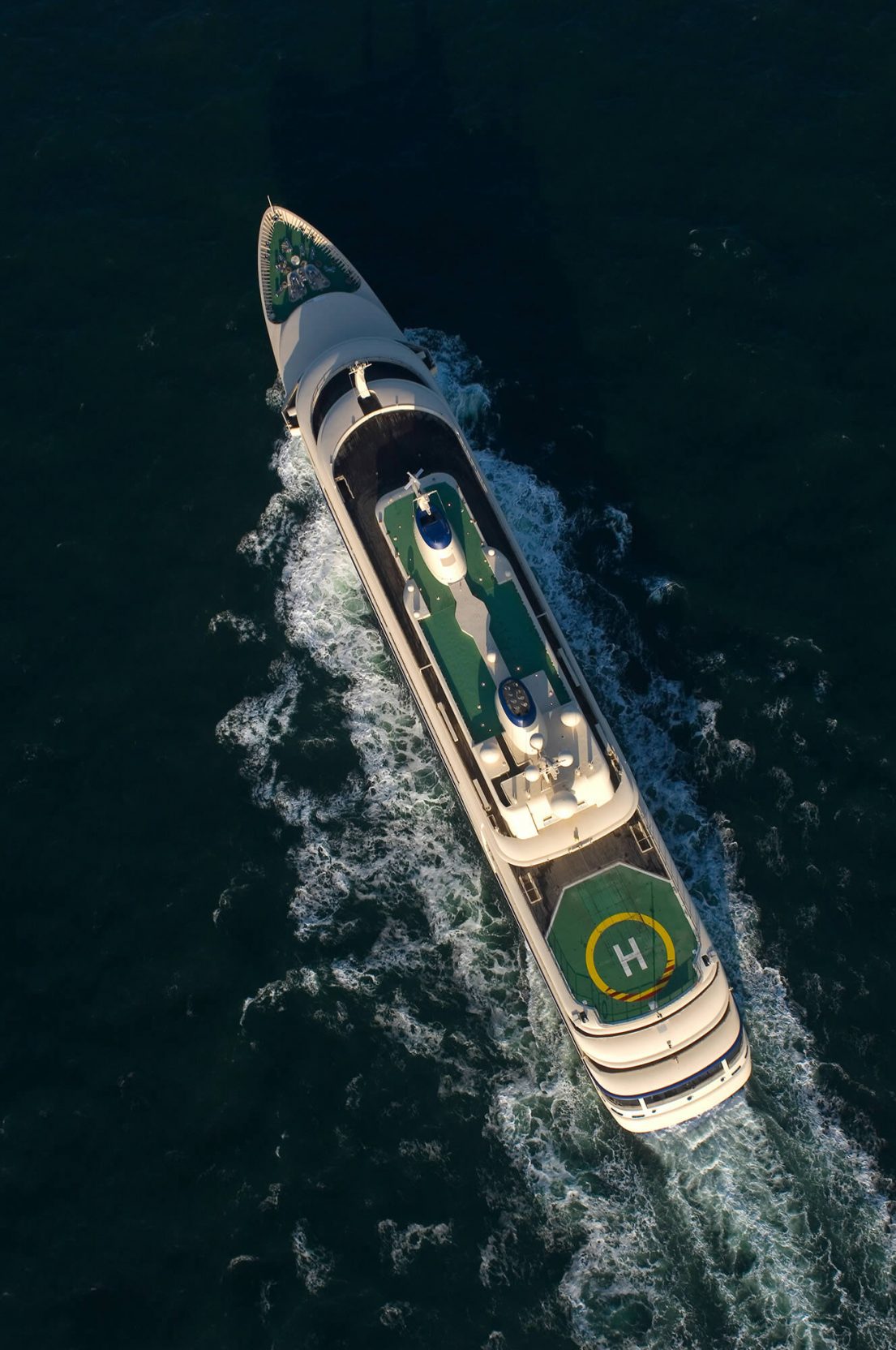 With a larger-than-life ship such as the Al Said, a large helipad is a given, located on the upper deck aft. Performance too deserves ample praise as the schooner boasts a top speed of 22 knots owing to twin MTU 20V 8000 M70 diesel engines. Keeping the enormous volume of this boat in mind, two stabilizers provide the guests with ample onboard comfort.