There are yachts, and then there is Dilbar! Ever since it debuted on the high seas in 2016, the megayacht owned by Russian steel giant Alisher Usmanov, has maintained its reputation as the largest motor yacht globally by gross tonnage. This mammoth weighing 15,917 tons is more than 500 feet long and features several entertainment elements. From never seen before recreation spaces, this beauty built by Lürssen uncover enough room to allow the Russian billionaire to live as he pleases during sea-faring adventures: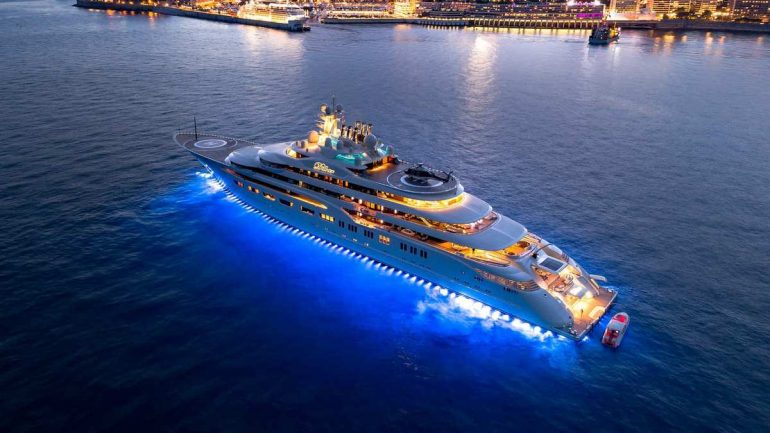 Dilbar, the mammoth superyacht
A vessel of this size can only be achieved by fantastic teamwork. To make Dilbar a possibility, and a striking one at that, Espen Øino, a renowned crew from Monaco, joined hands with British Winch Design to design the ship's exterior and interior, respectively. The $600 million Dilbar offers 3,800 square meters of living space for 24 guests laden and packs a vast 100-foot swimming pool.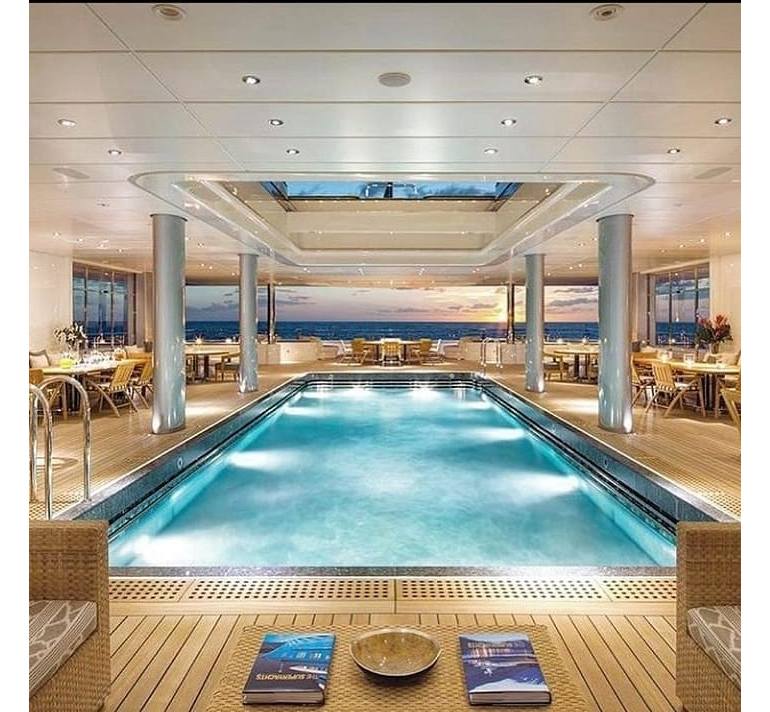 The pool is the biggest ever to be installed onboard a superyacht. Another astonishing feat is a garden befitting the size of the ship. It is flooded with specially developed grass that tolerates salt air. Dilbar sets several records owing to its sheer size and its utilization.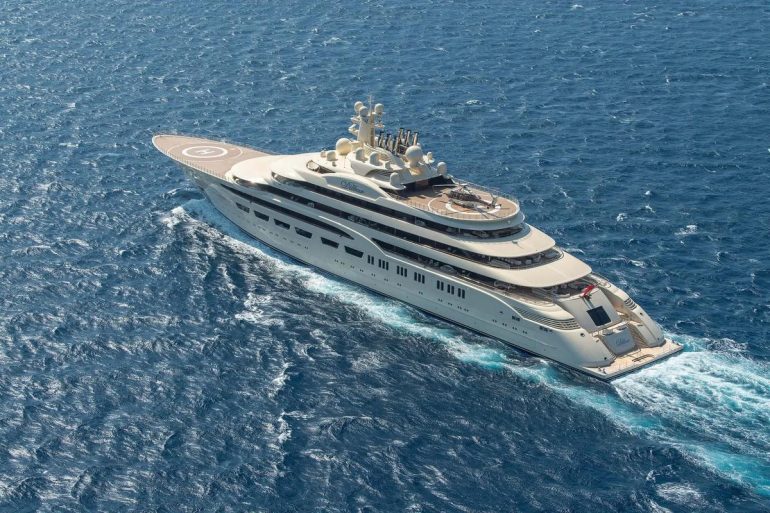 From having two helipads, one at the front of the ship and another on the sun deck, to being festooned with over 1,000 custom-made sofa cushions on board, Dilbar amazes with numerous aspects.

The interiors follow, a classic profile with a light ivory hull and bronze accents, coupled with best-in-class luxury materials. With proportions so gigantic, the fourth-longest yacht in the world requires and accommodates a crew of 100. The sumptuous sea-faring megayacht has a total fuel capacity of 1,000,049 liters. By comparison, the Airbus A380, the world's largest commercial aircraft, needs 372,800 liters of fuel to tank up. The massive tanks of Dilbar superyacht cost a mind-boggling $783,822 for one re-fuel. To put it in perspective a brand new Tesla Model S costs $89,000 and a 1 BHK apartment in NYC costs $760,000.

Dilbar sails on an electric-diesel hybrid power source that renders a top speed of 22.5 knots. Lürssen claims that the 30,000 KW power plant Dilbar runs is the most powerful ever fitted on a superyacht. The megayacht is a technical masterpiece using almost 1,100 kilometers of cabling to power all of the amenities and facilities onboard.

Who is the owner of the Dilbar megayacht?
The Dilbar superyacht belongs to Alisher Usmanov, one of Russia's leading billionaires. The man is worth $17.9 billion, as reported by Bloomberg Billionaires Index in 2021. He owes most of his wealth to metal and mining operations, and investments. In addition to being the majority shareholder of Metalloinvest, Usmanov owns the Kommersant publishing house. The 68-year-old business magnate is also a co‑owner of Russia's second-largest mobile telephone operator, MegaFon.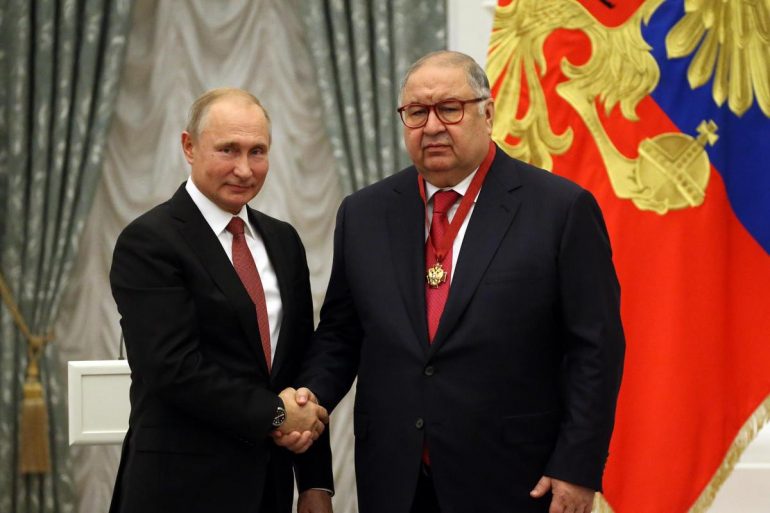 An early Facebook investor, he also holds stakes in Xiaomi, telecom, mining, and media companies. According to Forbes, the Facebook investor donated over $2.6 billion to causes such as healthcare and education.