Make hay while the sun shines is passé. The latest version is to take selfies while the ship sinks! A boy's boat trip went south in Paxos, Greece, when their 82-footer motor yacht called Green Whisper hit a reef. The Ferretti vessel was an 830 model that hit a reef and began to sink with three passengers still onboard. The images have gone viral not because of the dent in the trip (pun intended) but for the casual poses of the three men in various states of repose in the yacht's spa and at the helm.



As per Dmarge, the local coastguard rescued the shipwrecked trio on board, "The Port Authorities of Corfu and Paxos were informed by the Unified Center for Coordination of Search and Rescue of the Coast Guard that the yacht Green Whisper had come into trouble. Two patrol boats rushed to the scene of the yacht that had run aground, causing damage to the vessel and inflow of water." In addition to the safety of passengers, even the remains of the 82-feet long Ferretti yacht have been recovered from the Greek waters where she sank last week.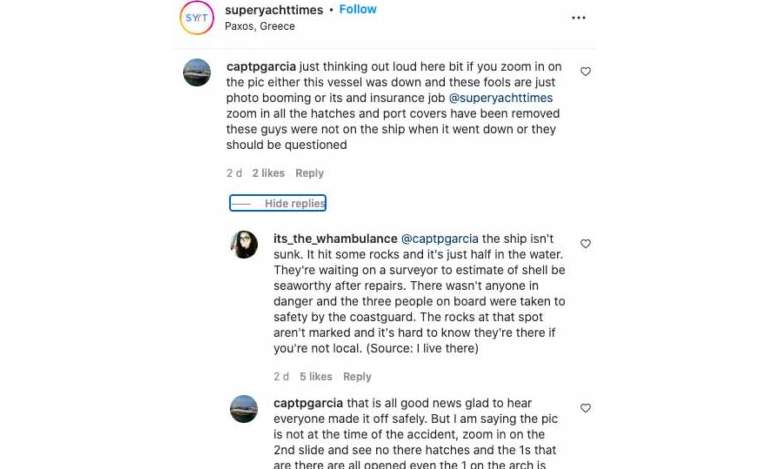 Dmarge also stated that The Port of Paxos has prohibited the 'Green Whisper' sailing until "a certificate of seaworthiness was presented by the surveyor monitoring the ship, while no marine pollution was observed, as per Hellas.posten.com.