As decided, tomorrow, August 23rd, the arrested superyacht Axioma, the first among many impounded Russian-owned luxury vessels, will be auctioned off by the Gibraltar government. Steel billionaire Dmitry Pumpyansky's beautiful blue boat worth $75 million will be sold not for the benefit of the Ukrainian people but a US investment bank, JPMorgan.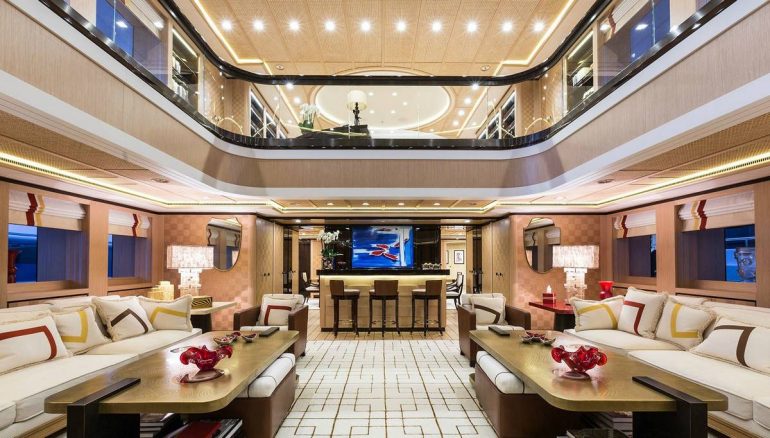 As reported by Luxurylauches in June, the JPMorgan bank had provided Pyrene Investments with a $22 million loan (a shareholder of Pyrene Investments was a Cypriot company called Ferdberg Holding Ltd., owned by Dmitry Pumpyansky). Pumpyansky's inclusion in the sanctions list breached the loan agreement as assets were frozen. Even if the tycoon did manage to amass the money, the bank wasn't allowed to accept his money.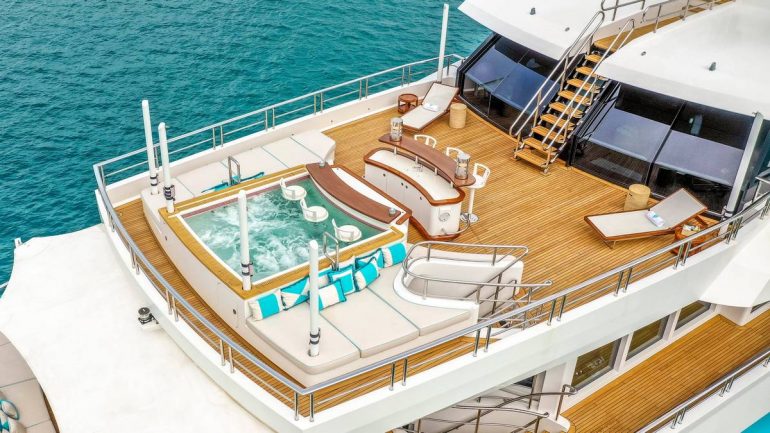 The best (and only) way to reimburse the massive loan was by selling the 236-footer. A spokesperson for Gibraltar Courts Service said: "The Axioma was arrested following the filing of an admiralty claim in the supreme court. Given that the sale is by auction, pursuant to an order of the court, the Admiralty marshal cannot say how much it is expected to sell for or how many people have expressed interest."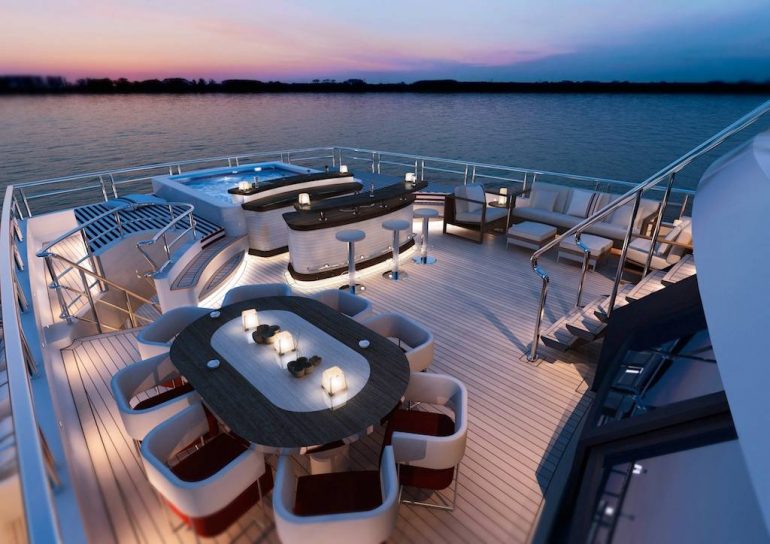 As per The Guardian, a JP Morgan spokesperson said: "We will politely decline comment on the Axioma matter." But did comment on the bank's charitable endeavor. "JP Morgan expanded a philanthropic commitment of $5m to $10m to help support worsening refugee crisis in Ukraine."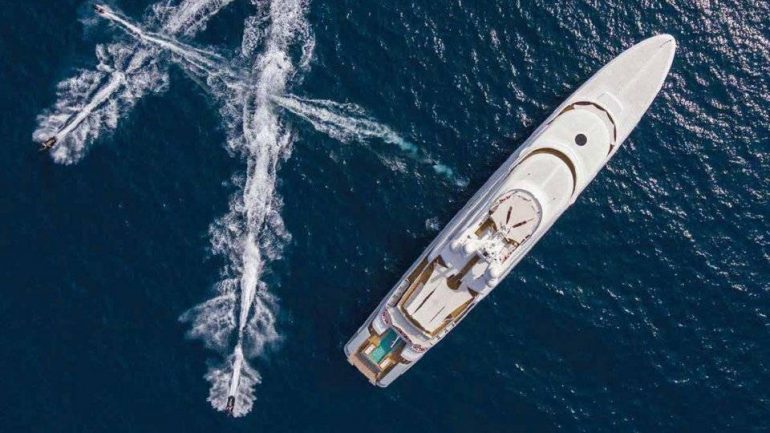 236-foot Axioma motoryacht is a vision in beautiful blue:
Formerly anointed Red Square, the $75 million cruiser was delivered by the Turkish shipyard Dunya Yachts in 2013. Axiom boasts not only a remarkable blue paint job that merges her with the allure of the seas but also six-sprawling decks. Her elegant silhouettes are credited to excellent work by designer Sterling Scott. Alberto Pinto, the man behind Alfa Nero, and La Créole, the yacht owned by the Gucci family, is responsible for the modern and crisp interiors of Axioma.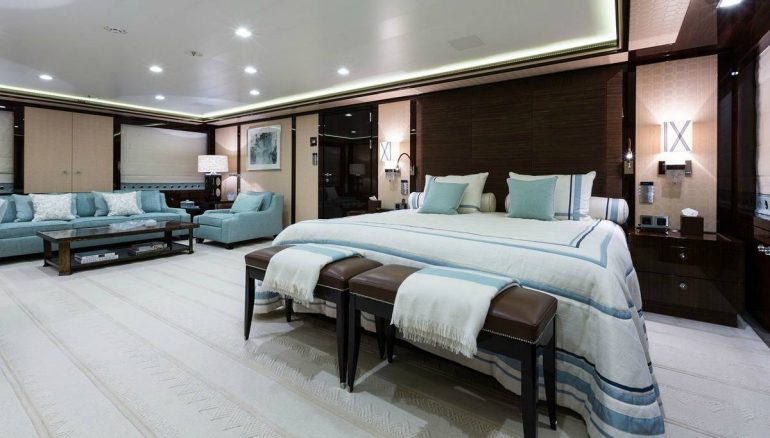 The guest cabins and lounge areas look avant-garde with geometric influences and neutral hues, offering a wide array of amenities. The double-height atrium is a unique element, comprising an exquisite ceiling reminiscent of ocean waves in gold-hued details. The dynamic motoryacht flaunts an infinity pool, a fitness center, a movie theater, and massage rooms with the most stunning views. There is plenty to do aboard for 12 guests who unwind in 6 luxurious cabins on the main deck.