The Nord superyacht is back. Not to Vladivostok, Russia, but back in the news. Alexei Mordashov's gutsy, $500 million luxury boat stirred some waters by suddenly emerging in Hong Kong's Victoria Harbor after a seven-month hiatus. The 2059 nm journey this 464-footer traveled from the Russian Port to Hong Kong was met with scorned looks from the western authorities. Hong Kong stood its ground for a while and turned a deaf ear to the fuming United States government. However, the US being the superpower it is, had its way, and finally, Mordashov's pleasure craft bid adieu to Asia's World City.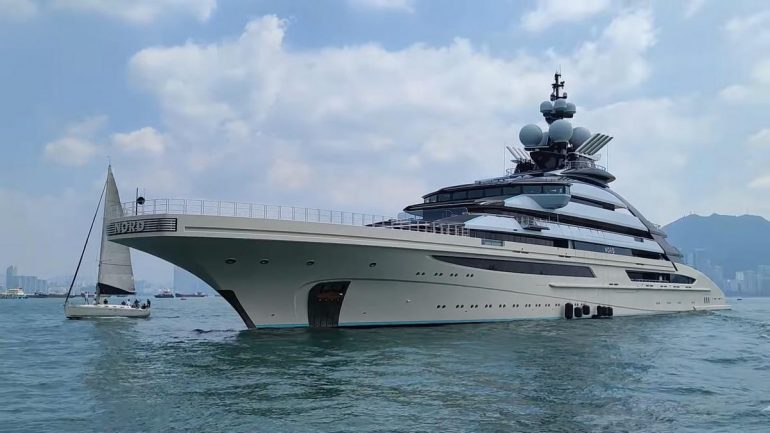 It is headed for Cape Town, South Africa. The Hong Kong Marine Department later confirmed to Reuters that the Nord had departed Hong Kong on Thursday but said it could not comment further. The sanctioned billionaires' vessel is the first one seeking refuge in South Africa. However, it is unclear if Cape Town is the Nord's final destination or whether its crew has received assurances that it will be safe there.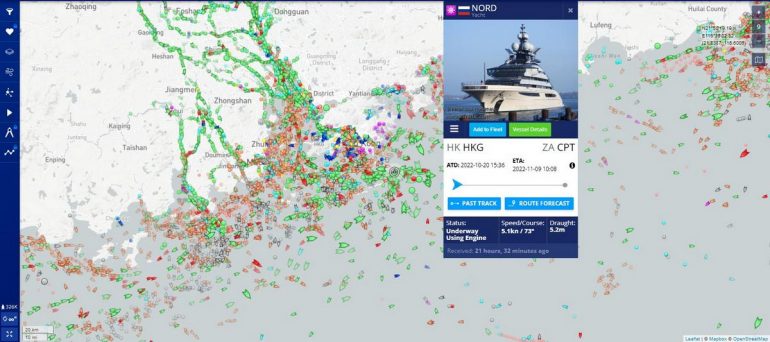 Per Marine Traffic, the current position of Nord megayacht is at China Coast, according to her AIS. The vessel is en route to Cape Town, South Africa, sailing at a speed of 8.6 knots, and is expected to arrive there on Nov 9th. The distance between the two ports is a whopping 8390 nm.

Did Hong Kong finally get intimidated by the US government?
All hell broke when sanctioned Russian billionaire Alexei Mordashov dropped anchor in Hong Kong. With no legal powers to seize it, Hong Kong officials ignored threats and pressure from the US government. The West indicated this move could harm the city's reputation as an international financial center. Hong Kong Chief Executive John Lee said he 'laughs off' US sanctions. Defending his government's decision not to act against a superyacht, Lee said: "It is a very barbaric act, and I am not going to comment on the effect of such barbaric act. We will just laugh off the so-called sanctions."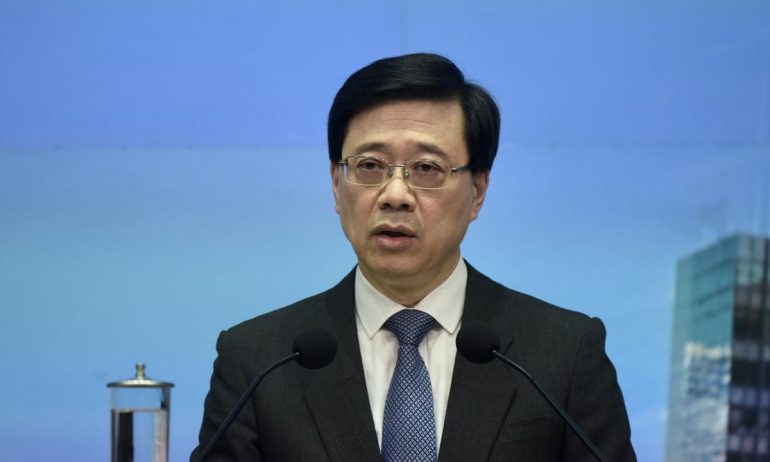 "That is our system, that is our rule of law," Lee said. "We cannot do and will not do anything that has no legal basis." China and Russia are both permanent members of the UN Security Council and have a veto over international sanctions. Whether Hong Kong officials acted on these threats by the West or if Russia's richest man changed his mind and destination are unspecified. Either way, the Nord motoryacht has left Victoria Harbor and is on its way to probably a less controversial destination.