The 162.5-meter Eclipse superyacht owned by Russian billionaire Roman Abramovich topped the list of the world's largest superyachts till it was eclipsed in 2013 by a gargantuan luxury vessel named Azzam. With an overall length of 180 meters, Azzam has held on to that title for the last 9 years, duly justifying its name which means 'lion' in Arabic. Priced at $605 million, it is also believed by many that Azzam is the most expensive superyacht ever constructed.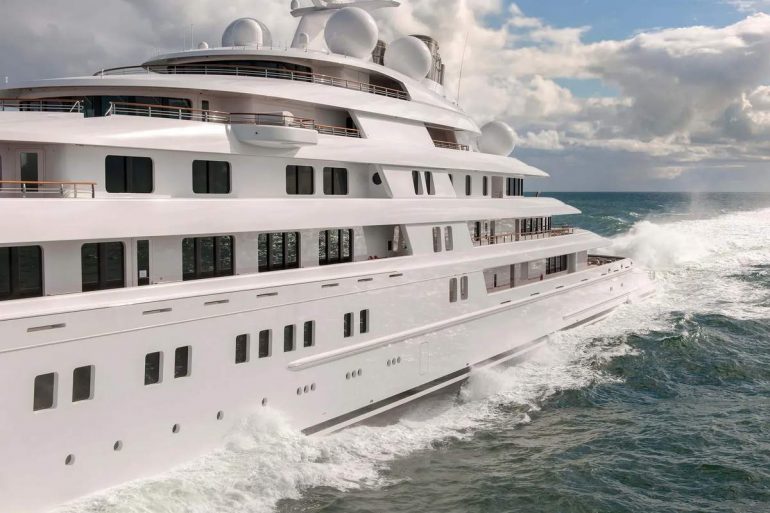 If that's not shocking enough, the yearly maintenance cost of the vessel is around 10 percent of its full price, which means it takes close to a whopping $65 million to keep the world's largest private yacht in top shape. Needless to say, only one of the richest people on this planet can afford such a personal toy. Initially, the ownership of the Azzam was shrouded in mystery, except that it was destined for the Middle East. However, it was later revealed that Azzam was commissioned by none other than the President of the United Arab Emirates Khalifa bin Zayed Al Nahyan.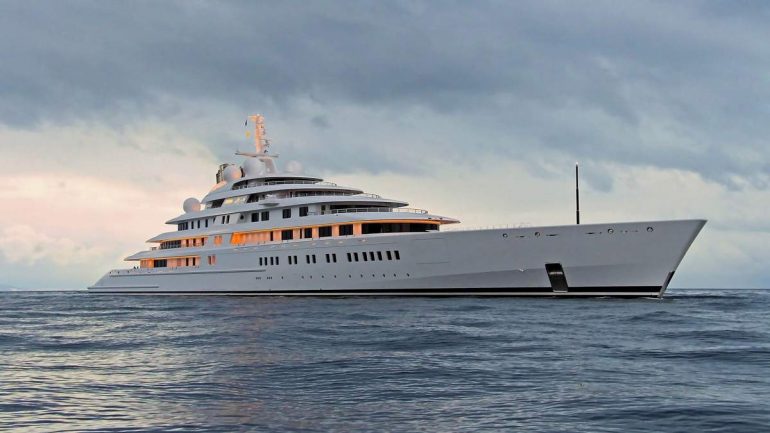 The beautiful exterior design of Azzam was penned by Milan-based studio Nauta Design which is famous for designing stunning sailing and motor yachts for the last 37 years. However, what's interesting is that Azzam was never meant to be the world's largest yacht and was originally designed to be 145 meters long, which would have made it smaller than the Eclipse superyacht. The largest yacht Nauta had designed before Azzam was the 80-meter Project Light. The ultimate aim while ideating for Azzam was to make a sleek yacht with a timeless design; but its size grew to 180 meters during the process of optimization, according to Boat International.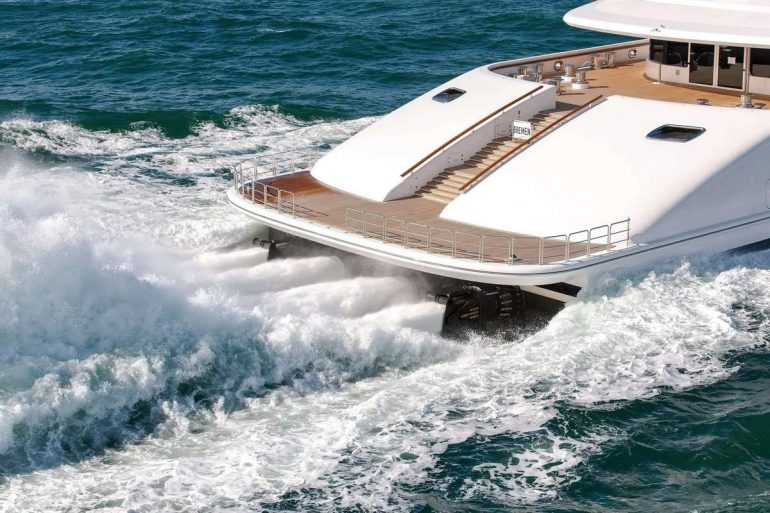 French designer Christophe Leoni was commissioned to create the interior design of the ship which is inspired by the Empire style of the early 19th century. The famed designer had previously worked his magic on some of the owner's residences and palaces. While the actual design is a closely guarded secret, it is believed to feature wood furniture intricately veneered with mother of pearl marquetry.


Once the interior and exterior design plans were greenlighted, the project was handed over to the director of construction, Mr. Mubarak Saad al Ahbabi, who approached the German shipyard Lürssen for the construction of the vessel. Construction finally began sometime in 2010. It took less than three years from keel laying to delivery in 2013, which is seriously impressive for constructing a luxury yacht of Azzam's size and complexity. Around 4000 people were involved in the build, clocking up six million man-hours.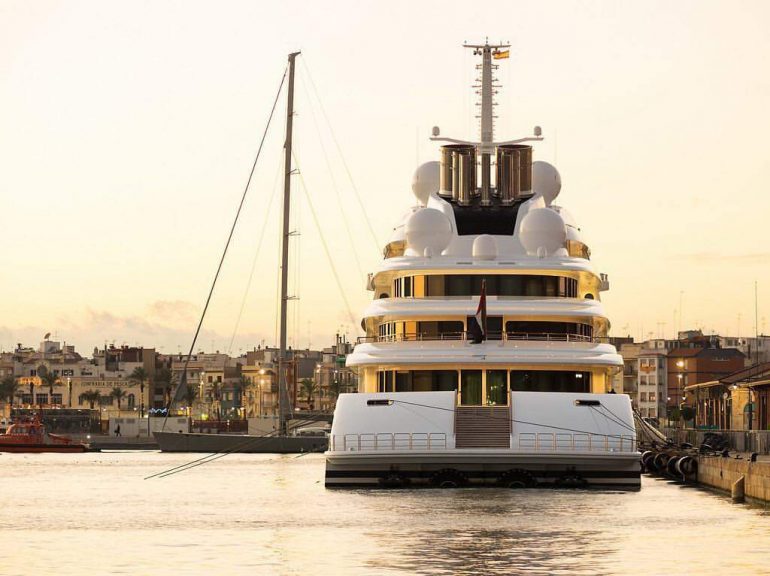 Azzam has a beam of 20.8 meters, an unusually shallow draft of 4.3m, and a tonnage of 13,136 GT. There's very little information on things like the interior layout and the tender garage. However, what's known is that it can accommodate up to 36 guests and a crew of around 80 people is required onboard to maintain the yacht, which is more than what's needed for Eclipse. Some insiders also say that Azzam is also well ahead of Abramovich's prized superyacht in terms of amenities; although, that can't be verified. Just to remind you, Eclipse gets two helipads, pools, a cinema, a gym, and a lot more.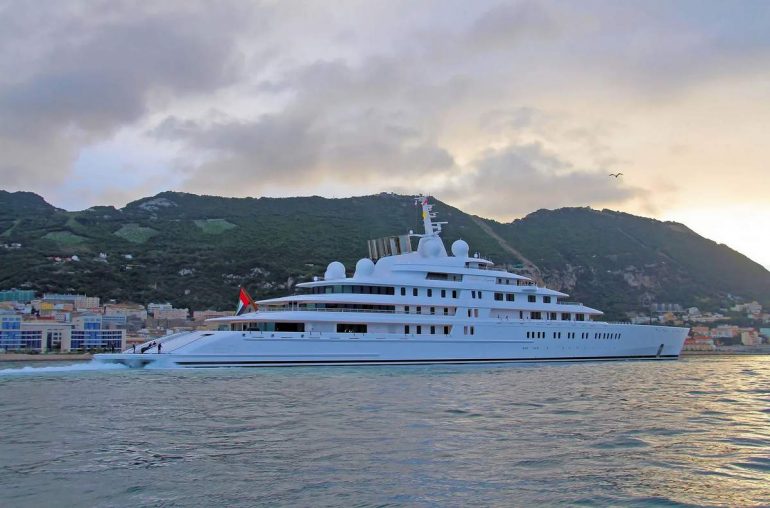 Azzam's main saloon measures 29 meters long by 18 meters. It doesn't have any pillars that can obstruct the views and massive stormproof windows were specially made in Italy and are over 7cm thick. The main saloon also features a specially designed and engineered chandelier that doesn't rattle, even at full speed. The world's largest private yacht also has an onboard golf training facility in addition to a gym and swimming pool.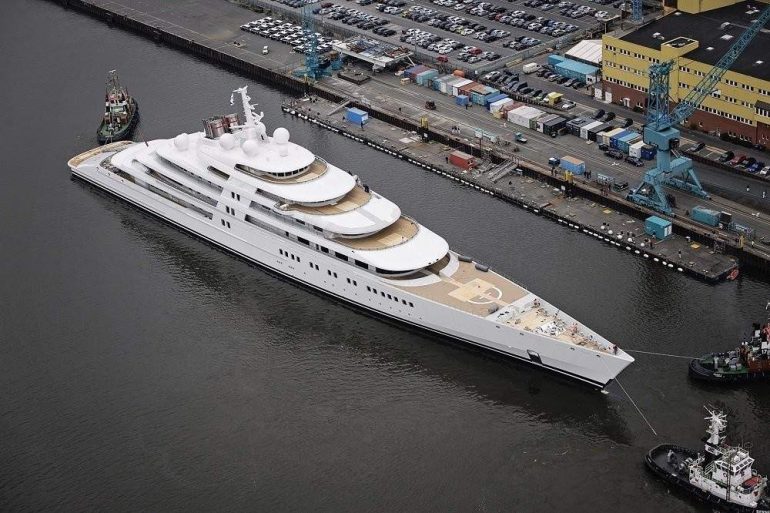 Another interesting fact about Azzam is that it was designed to be one of the fastest superyachts in the world. In fact, the 180-meter vessel is as fast as a Navy frigate with a top speed of 32 knots (about 37mph). The massive yacht is powered by two large gasoline engines and two diesel engines via four pump jets, with a total output of around 97,000 horsepower.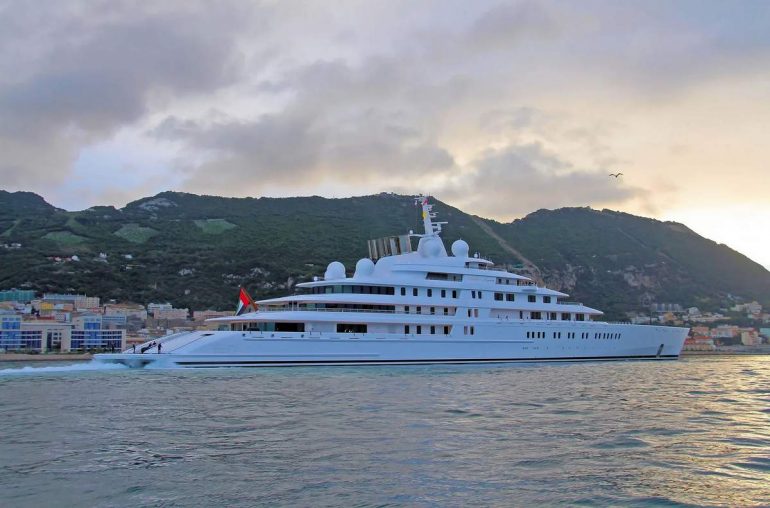 The two conventional diesel engines are for long-distance voyaging and extended range and are so efficient that Azzam can easily cross the Atlantic without refueling.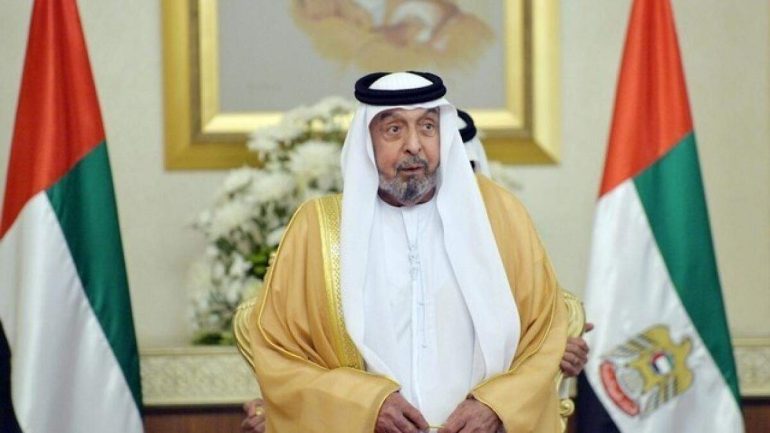 Who is Khalifa bin Zayed Al Nahyan?
Colloquially known by his initials as MBZ, Sheikh Mohamed bin Zayed bin Sultan Al Nahyan is the crown prince of Abu Dhabi and Deputy Supreme Commander of the UAE Armed Forces. He has also been the president of the United Arab Emirates since 2004 and is considered one of the richest monarchs in the world with a personal net worth of around $30 billion. In 2018, Forbes included him in its list of the world's most powerful people. He attended the Royal Military Academy Sandhurst in the United Kingdom where he completed an armor course, a flying course, a parachutist course, and received training on tactical aircraft and helicopters, according to SMCP. He is well known for his luxurious lifestyle; in addition to the Azzam, Sheikh Mohamed's personal fleet also includes a Boeing 747 (A6-UAE) and a Boeing 787 (A6-PFC).