Money can buy you the rarest supercar in the world but not the skills to drive it. How often have we seen dumb supercar owners destroying their exotic machines thanks to the lack of basic common sense and driving skills! A few weeks back, a Ferrari Roma owner managed to get the Portofino-based GT car wedged stuck in a narrow alleyway somewhere in Italy. The newest such incident comes from France where a person in a Bugatti Divo reversed into a parked Mercedes-Benz CLS. The incident was caught on video by @ledriviste and it was later posted on Instagram by @supercar.fails.


There's no information on when this incident took place, but it happened right outside the Westin Paris – Vendôme hotel in Paris. The Divo is an ultra-rare car with only 40 examples ever created by the French hypercar manufacturer. Naturally, a big crowd gathered to witness the hypercar that has a starting price of $5.8 million. It's not clear if the owner was trying to park the Dino or was pulling out of the spot, but the hypercar can be seen backing up too much. The Bugatti's massive carbon fiber ends up bumping into the Mercedes-Benz CLA parked right behind it, causing one of the slowest supercar crashes.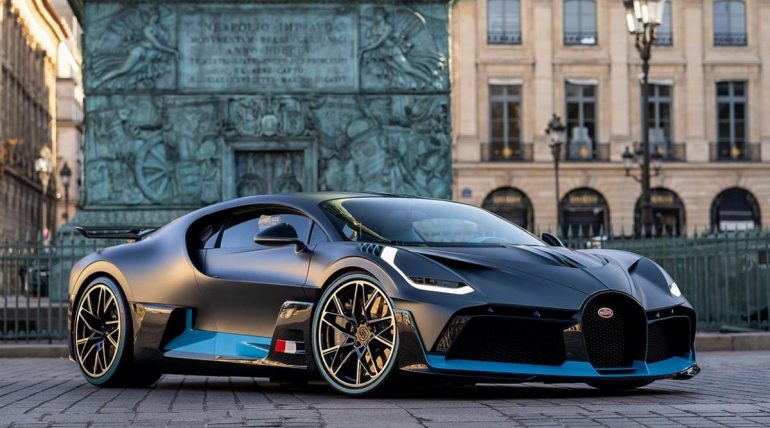 A hotel employee then can be seen assisting the driver and later inspecting the damage sustained by the Divo. There's no mention of the extent of the damage and the video quality isn't great for us to asses either. But the crash should have hardly caused any major damage to the Divo and maybe have a few scratches on the Merc's bumper. We can see a Porsche 918 parked in front of the Bugatti and thankfully the driver didn't end up driving into the hybrid hypercar. The Divo is even wider than the London bus and it's tricky to park the French hypercar in tight spots, but reversing into a parked car is inexcusable.
[Via: Carscoops]