When I compare the customized chrome Hummer H2 to the gilded Ferrari or Mercedes, I can confidently say the Hummer H2 is one hell of a looker. When not in comparison to the gilded disasters, the chromed-out Hummer H2 is no stunner. Turning the Hummer H2 into a garish package are German fine tuners CFC whose press release reads, "Take your Hammer and drive it sexy." And yes, that's no spelling mistake on our part; the "u" has been replaced with "a" in the PR. The CFC Hummer H2 screams for attention with the "chrome" vinyl wrap on the outside, tinted windows, carbon wrapped bonnet, and not so discreet CFC stickers! Riding on massive 28-inch TunerShop light-alloy rims shod in jumbo-sized 325/35 R28 pneumatic tires by Kumho, the H2's various other exterior upgrades include four tailpipes, additional lights, chromed side guards, and the Lambo-Style-Doors.

The interior competes with the exterior for attention. The SUV's cabin is fitted with 17 LCD screens plus an HD TV (on the ceiling, sunscreen, central console between the front seats, trunk, and doors), a DVD-player, a 1.360-Watt RMS music system, a minibar, etc. The seats have been upholstered in black leather with yellow stitches, while there's also a new rear sofa and yellow decorative trim on the dash. The engine was not spared and has been tuned to put out a total of 480HP.
The price of this chrome creation has however not been released yet.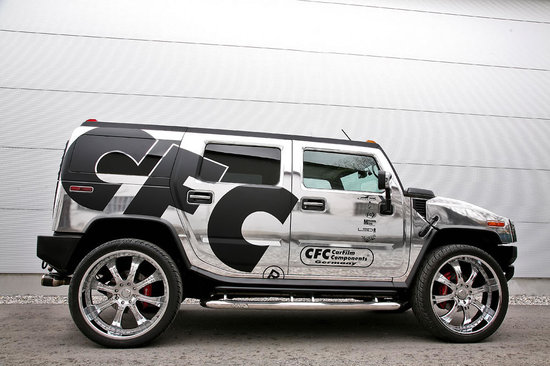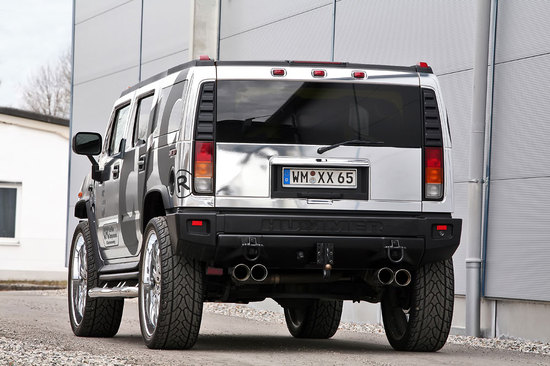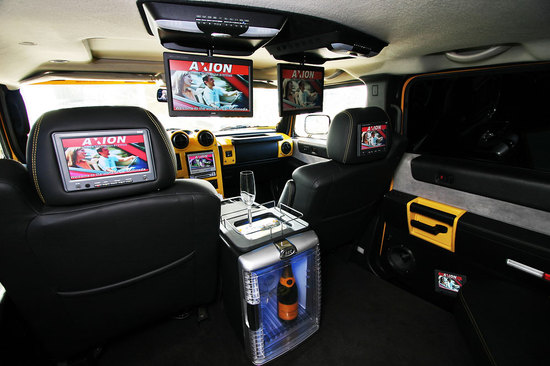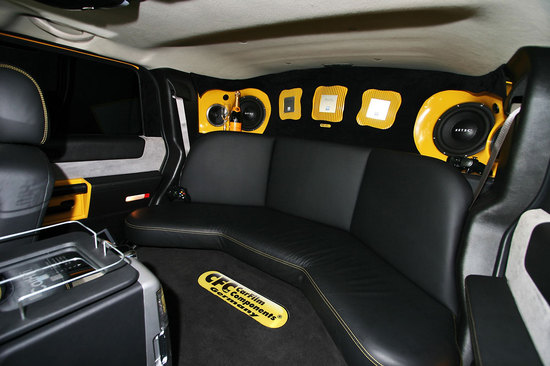 [Carscoop]