The Dutch-built Van Der Werf superyacht, named Chakra, is a thing of beauty. Its allure doesn't solely stem from its lavish accommodations, which include space for 42 guests in 21 staterooms, nor from the splendid 1,000 square-foot master suite, or even its impressive length of 282 feet. What truly stands out is the fitness area of this gorgeous $60 million ship, which was once an ocean weather vessel constructed by Gebr Van der Werf in 1963.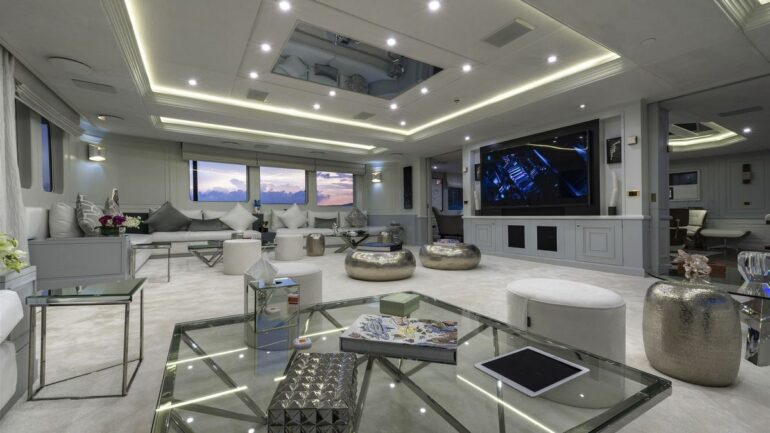 The rumored Saudi billionaire owner of the Chakra Yacht, presumably a fitness enthusiast, has outfitted this converted luxury superyacht, boasting a volume of more than 2,000 gross tons, with an outstanding fitness center.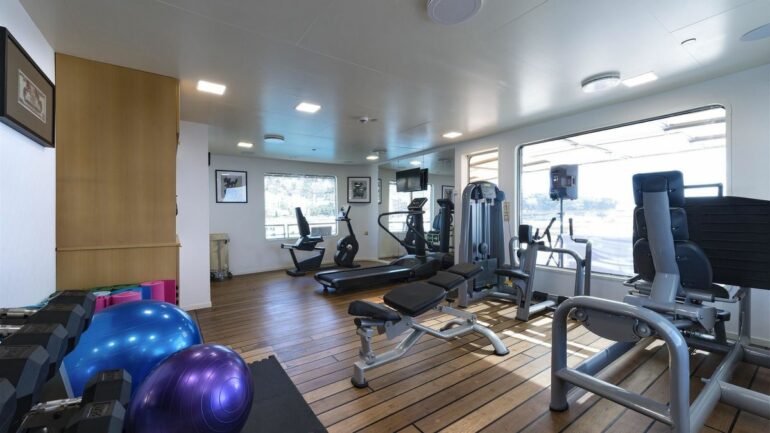 The gym features at least eight workout machines, free weights, a yoga studio, a tranquil massage room for recovery, a sauna for rejuvenation after intense workouts, a professional beauty salon for hair and nails, and a spa pool on the upper aft deck with a sun lounge for rest and revival.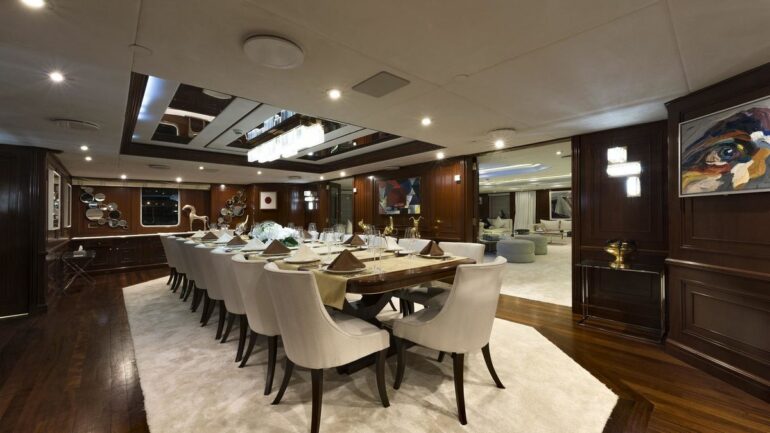 The yacht is also packed with adrenaline-fueled features, including a well-stocked tender and toy garage. Emphasizing health, the $60 million yacht includes a hospital room equipped with life-saving emergency gear. This 1963 weather ship was rebuilt at the Devonport Shipyard in Plymouth, England, in 1998, and underwent another extensive overhaul in 2016, emerging as the superlative Chakra superyacht. Its lavish amenities include huge entertainment areas on two decks, bars, upper and lower salons, a theater, a sitting room, and a dining salon for 20, as per Boat International.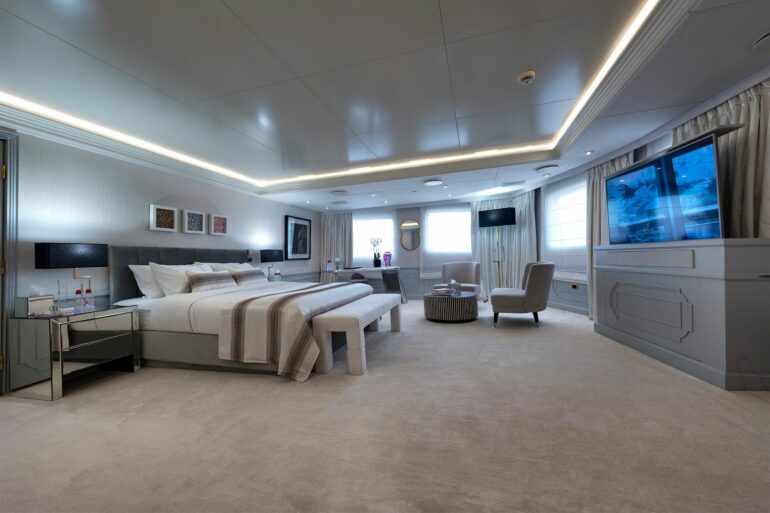 In 2017, Chakra underwent another round of updates, enhancing her interior décor and exterior finishes. The interior, designed by AMK Architecture & Design, offers an evergreen appeal with hardwood floors, light fabric interiors, and classic stonework. As for performance, robust MAN diesel engines enable the ship to reach a top speed of 15 knots and a cruising speed of 11 knots. Chakra is currently docked at Perama Port in Greece and costs its probable Saudi billionaire owner at least $5-$6 million annually in upkeep. Per the publication, Chakra is being offered for sale either fractionally, or as a whole boat.